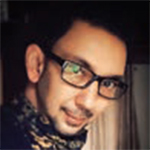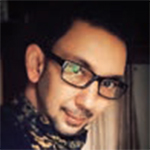 Bobby Joshi is a world traveller and nature admirer, who is based out of Bengaluru. All not yet clicked and done, he continues to inspire people to discover more grace in the external world by capturing each image with a lot of love and passion. To see more of his work, visit www.facebook.com/Bobby.joshi. photography
As told to Disha Khemchandani
What inspired you to pursue photography?
I started photography at an early age. My mom bought my first point and shoot film camera when I was in class 7th. The initial results were a far cry from what I wanted and thus started the journey of reading and learning photography. The more I looked at some great photographers' work— the more I was determined and inspired to understand photography; I moved to film based SLRs and then to Auto SLRs. I pursued digital photography seriously in 2010.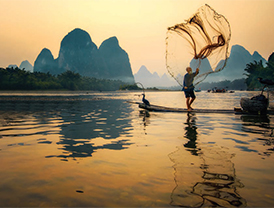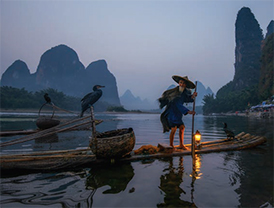 You travelled to the Li River in Guilin, China to photograph fishermen practising Cormorant fishing. How did you prepare for this trip?
Like all of my trips, the preparation for this began months in advance.  I started talking to photographers from around the world, who had been to Yanghshuo and Guilin. I started gathering information about what I want to cover, the 'must visit and must shoot' locations etc. I then looked for an English-speaking guide, and negotiated a full-time driver and car to take me around. At this point, I told the guide about my areas of interest in terms of what I want to shoot and the places I want to visit. Together we worked out an itinerary and charted out a daily agenda on what we were going to cover, which also included shooting sunrise and sunset spots. Next, I booked the hotels and fixed the 'logistics'. I remember for a trip that I made in October, I had locked in all bookings and details by August.
According to you, what is the key ingredient in making a good landscape photograph?
Landscape photography is all about drama and art. Every photograph should evoke a "wow" from the viewers. And to that effect, you have to work hard and push your limits to find a wow setting to shoot.
Don't be in a rush to click when you come upon a place or vista. Take a deep breath and don't get carried away by nature and its staggering beauty. Soak in it and then see how best you can photograph it.
Don't shoot the obvious. If it is in front of you, anyone can shoot it. Give it your own touch. Make it unique. Think before you shoot. Last but not the least, avoid 'touristy' places. Some of the most inspiring work is done in wilderness and out in nature. The more you push your boundaries, the more rewarding it becomes.