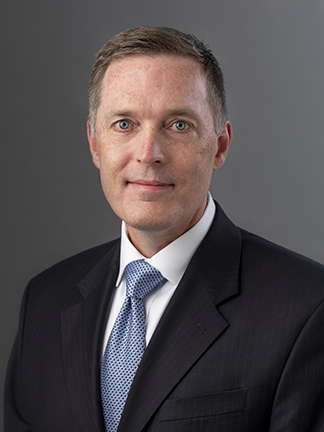 Corning has recently introduced Gorilla Glass DX products, specialist cover glass composites for smartphone camera modules. Smart Photography spoke to Scott Forester, Division Vice President, Business Director, Glass and Operations Council, Corning Gorilla Glass, who gave in-depth insights about the company, the product and material science.
---
Could you give us a background on the origins of Gorilla Glass?
It has been 13-14 years since we introduced Gorilla Glass, and it was really focused on smartphones and cover glass. With the introduction of touch sensors and touch interface, you needed some material to protect the touch interface, and the obvious choice was plastic since it is cheap and clear; just pack it up and put it right there and off you go. But with the first devices, people saw that it scratched, and scratched horribly. So, people started thinking about glass. But glass breaks. So how do we overcome that problem?
At Corning, we have been making glass for almost 170 years now and have seen lots of glass compositions. Most glasses you and I interact with is soda-lime glass or window glass, which has been around for thousands of years. It is cheap, easy to make, and transparent. Transparency is the fantastic part of glass. What we can do is engineer the composition of the glass and add strengthening processes. So typically, when you think of how to make glass strong, people just make it really thick. So, you have a glass that is super thick like bulletproof glasses. It is super strong but really thick.
It is a challenge to make really tough thin glass. So, what we did is, we took a glass composition and made the ions in the glass free ions so that they could easily be exchanged in and out of the glass. And you put it into a hot bath with potassium salt. And when you put a glass composition into this hot bath, the heat initiates an exchange of ions. What it does is, it takes the sodium ions out of the glass and replace with potassium ions from the bath. These potassium ions are huge compared to the outgoing sodium ions. So, you effectively jam the surface of the glass with these big ions. And what happens is this creates a massive compressive stress on the surface of the glass which makes it really hard to break. To break a substance, you have to put in more stress than what is on the surface by bending till it eventually breaks. But this is glass that you can physically bend and yet won't break because you are not creating enough stress to overcome the inherent stress that is holding it all together. Our innovation was to create glass that wouldn't break as you drop your device as it flexes. And that was the origins of Gorilla Glass. It is a combination of glass and a strengthening process. These are two things that make Gorilla Glass.
How did Gorilla Glass evolve over time?
And where we started was basically on trying to create drop weight in the glass. So, the very early glasses probably broke if it fell out of your pocket, may be knee-high, sitting in your chair or getting out of your car. Now we have glasses that can survive up to two metres on really rough surfaces. And that's what we spent the last decade on Gorilla Glass, launching newer and newer generations. In parallel, as we have been working on tougher and tougher glasses, what you have seen is technology advance as well. And as you see, your displays are getting brighter and brighter, and you also see higher and higher resolutions. And now things that did not really annoy us before, begin to annoy us. So small scratches on the glass become very obvious on a very high-resolution display. So we shifted our focus onto how we address scratches as well. And our latest glass called Gorilla Glass Victus provides a 50 per cent improvement in drop performance that is up to two metres but is two times better at scratch performance as well. It is the industry-best in scratch resistance. That is a significant improvement. Now you get high-resolution displays without all that scratching and longer durability. That is really what Gorilla Glass is, and we do all of these testing in our labs. We drop it on asphalt and concrete and we scratch it with diamond indenters to really understand the science and technology behind glass as a material.
Some of the latest smartphones use tough scratch-resistant glass like sapphire crystal for the camera cover glass. What are the advantages of Gorilla Glass over these?
What you have seen is, as technology has got better and better, displays have got brighter, phones are lasting longer, and scratches are becoming more prominent. Earlier when I dropped my phone, it broke. But now, it survives but gets all scratched up. It is like when you put airbags in cars. People are surviving, but they have to deal with injuries because they survived. It is the same with glass. So now we have this secondary problem, which is scratch. And that is what we are trying to address with Gorilla Glass Victus. We have seen this in the photography world as well. Photography has got much more complex. The cameras we used to know were with big telephoto lenses, massive pieces of hardware that had beautiful optics. And they had the luxury of space. You had this beautiful freedom to create lenses that were big, highly stacked, and highly protected. If I wanted to protect the front, I would put a big lens cover there, so that my lenses don't get scratched since it is covered in antireflective coatings. Now in smartphones, you don't have that many degrees of freedom. These are getting smaller and smaller, and they try to jam all that optics into a really small space. They also have much smaller sensors to deal with. You are trying to overcome a lot of those constraints with software, making everything compressed. You see more and more cameras on the backs of phones now, taking up way more real estate. There used to be one pinhole, now you have three-four, sometimes five different lenses back there. And they are protruding out from the device. With all those constraints come trade-offs. So, if you want to make the devices as thin as you want, you have to protrude the camera out. And when you protrude it out, it is more likely to scratch. To protect the lens, you have a couple of options. You can use plastic, but we all know that plastic really scratches. You could use glass, which has been used for many years. Or you could use sapphire. Sapphire has got great scratch resistance as well. So, when you have cameras protruding out, you see devices with typically glass, and in some cases, sapphire. That is going to help with the protection side of it.
What are the major design and technical differences between the cover glass for displays and that for smartphone cameras?
As cameras get more and more compressed and stacked, it is more about light management and getting as many photons as possible into the camera. And you now have wide-angle cameras, low-light cameras, telephoto cameras, even LiDAR sensors in addition to visible and IR spectrum. All this light you have to manage, and the very first thing it goes through is that lens on the front which is your glass or sapphire. And you want 100 per cent of that light to go in because you know once it is inside, there will be reflections and other lossy manipulations. So, you want every photon to go into that camera system. And today, the baseline systems are glass; and when light hits glass, four per cent reflects right off the front. So, instantly you are getting only 96 per cent into the system. Now on sapphire, it is even worse. Sapphire is double that. You straight away lose eight per cent of light. So in this case, you only get 92 per cent in. Though you might have an awesome system, it is like a ball chained to your leg or someone holding your arm behind your back. You are not getting that 100 per cent of the light, no matter how good your systems are—your software, your editing. Our goal is how to get nearly all the light into the system. Our solution was a very durable antireflective layer on top of the glass. So, as I mentioned, glass reflects four per cent of the light right off the front. Our Gorilla Glass DX knocks that down from four to one. Now we get 99 per cent of the light. That is, nearly all the light will go into the photo system. And that is the big advantage of better optics. You know very well that antireflective films and coatings are used all through photography, but not in mobile photography yet. While we invented the idea of bringing in better optics, our real invention is scratch resistance. So, we take all of it back to scratch. There is a reason they don't use AR films on cameras today because it scratches quite easily. And because these lenses are protruding from the back of the camera, they scratch even more because you are constantly rubbing your phone all over the place. So, what we developed was superior optics that has the high durability of Gorilla Glass. And in this, we have two products—we have the Gorilla Glass with DX and Gorilla Glass with DX+. DX offers the scratch resistance of glass, which is way better than traditional antireflective coatings and the DX+ actually has the scratch resistance approaching sapphire. So now, you can have an anti-reflective performance with either a glass scratch level or sapphire scratch level. And that's really the innovation that we bring into the market. And we believe, because of the challenges and all the constraints involved in mobile photography, this is a great innovation that unlocks that last mile, that last three per cent of photons that you just throw away today. So, if we get three per cent more photons in there, that makes a significant difference in the actual system itself. Fundamentally that's what Gorilla Glass DX family brings to mobile photography.
How do you achieve this better antireflective property?
As I mentioned in the Gorilla Glass example, we have a special glass composition for Gorilla Glass and then we have this hot salt bath, which has the ions. What we have done is create a glass composite. Typical antireflective films are really thin layers and that is managing light but they are very soft that you can scratch with your fingernail. What we came up with was this set of materials that we could combine with the underlying properties of Gorilla Glass. And we stacked those up. So you start with Gorilla Glass and then we stack a multi-layered composite on top of this through a typical type of deposition process. And we also engineer it to get the scratch resistance, the optics and the fundamental strength of Gorilla Glass on a pure durability perspective and we call that whole integrated stack a glass composite.
For us, it really is an invention. When you look at the different material sets, if you could envision an x-y graph with scratch on one side and anti-reflective capabilities on the other, you have AR coatings that have awesome anti-reflective properties, but they are poor in scratch. Then you have glass, which is in the middle, giving up a little reflection with one to four per cent reflecting off the front, but giving much better scratch resistance. And that's what the mobile industry is using today. Some people use sapphire because they want to have really good scratch performance. But then you give up almost eight per cent of light in photons you lose. This is a conundrum of science that says you have to trade-off—either scratch or optics. I can't have both. And we have broken its back through material science that now you can have both. You can have scratch performance approaching sapphire and the optics of anti-reflective coatings, an all-in-one technology set. And that is a new innovation that just hasn't existed before.
How do you manage dispersion in this multi-layered stack?
We try to make sure that you get a broad spectrum of visible light as well as the infrared spectrum and also deal with any of the out-of-focus features and other light transmission issues there. And we ensure that we have consistent AR feature on the lens itself. So, we focus on managing that first surface reflection. And once it is in the camera system, then everything else takes over. Like I said, it is a deposition process. That technology in itself is well known. What is different is the material sets that are used to give you that hardened layer as well as the antireflective properties. So, it is a multi-layered type of composite that is specially engineered to work with Gorilla Glass underneath. Hence the whole stack is meant to work in harmony, whether it is Gorilla Glass Victus or some other generation like Gorilla Glass 3. But it is the whole engineered piece of not only the material sets but doing it all in one step that allows you to have that technology. And for us it is really about material science—choosing the right materials, understanding materials, and understanding light. Corning actually invented the first low-loss optical fibre almost 50 years ago. And today, the reason you and I can sit here today and look at each other thousands of miles away is through the internet. So you know, we have got deep expertise in light management especially in glass. And that really has helped us to think about how to manage light in a composite structure like this and really bring together the science and the right material science to ensure that you have a real broadband type of colour filter as well.
What are the other devices using Gorilla Glass other than display and camera cover glass? What are the other devices where this glass is used?
What makes Gorilla Glass so unique is that it is strong while it is thin. So, applications where that makes sense are those areas where weight is important. If the device is not mobile, weight is not very important. But mobile devices like phones, laptops, tablets, smartwatches, AR/VR glasses—those are the types of devices where you see the application of Gorilla Glass. On the other side is optics. So, in areas where you got bright sunlight either outdoor or in many cases, indoor sunlight coming from overhead etc., if you can't move your device easily, then optics plays as well. If you get reflections on your phone all the time, you just move your head a little, you move your phone a little bit and you don't have the reflection anymore. So anywhere you can cut off the reflection, optics does not really play much role. But now we can look at devices that are mobile, and can't move the device. Notebooks are one where you don't have that easy mobility. You've got one axis you can move, but the rest of it is hard to move. So, we are seeing adoption in the notebooks space especially touch screen notebooks. We also see adoption in automobiles. So again, when you are in your car, there's a lot of ambient light and you get reflection off your dashboard, and you can't avoid it. There you need to have antireflection or better light management. And then there are outdoor kiosks and things like that. Those are emerging opportunities for us. As displays get better, more efficient and high-resolution with more touch interface, there are more opportunities to scratch and swipe. All of those need glass that is highly durable and can manage light really well, at the same time, light and strong. We are really excited about it and really feel that this is the next frontier of interface—to make our displays an even more pleasing experience.
When we hear about Corning, the first thing that comes to our minds is Gorilla Glass. What are the other areas where Corning's business interests exist other than Gorilla Glass?
Gorilla Glass as you know, is one of Corning's consumer brands. There are billions of smartphones around the world, that is, around eight billion devices. And for most of us, it's the first thing we touch in the beginning of the day and the last thing we touch. And you are probably touching a Corning glass. So for us, it is really a humbling experience. Since we are a material science company, we make a lot of things that go into the systems. Things like facial recognition, specific lasers and things like that require very high refractive index glass. The glass has the ability to bend light and create that broad spectrum of wavelengths. High index glass is hard to make. But we make a lot of it and that is being used in some of these emerging really compact facial recognition, infrared lasers, augmented reality, virtual reality, and all that kind of light management. That is one area where our speciality glass is being used. We also make stepper lenses for lasers. So for all your semiconductor industry, coming down from 12 nm to 8 to 5 nm, you got to manage the light in the ultraviolet range and you want to do it through high index glass and stacked stepper lenses. We make the core glass material and each company then cuts and designs the lenses into those big stacks and incorporate it with silicon and get narrower and narrower wavelengths.
Now switching from glass to ceramics, we also make a catalytic converter for combustible engines. And the challenge there is how to filter out all that comes out of those gasoline engines, and in many cases, make the air purer than the air that comes out through the front, through the carburettor. And what we did was to create high surface area in this honeycomb structure of a glass-ceramic so that the surface area in the size of a coke can or a small bottle of this material is as big as a football field. So imagine this massive surface area all jammed into this tight honeycomb structure. We invented that and the process involves the materials to help through that filtration process. And that is in almost every car in the world. We also make really flat glass for displays for sandwiching the liquid crystal. The liquid crystal is an amazing material with the ability to turn wavelengths on and off, but it needs two pieces of glass that is really flat, and inert for the full process to work. So we make huge sheets of glass for large TVs, notebooks and all. So if you are touching display on your device, it mostly has our display glass in there.
And then we have a telecom part of our business. As mentioned before, optical fibre is a huge part of our business because we invented it. Now you get fibre closer and closer to the home. And as it gets closer and closer, the signal gets more dispersed because of the different connectors. The challenge is to minimise the loss in all those connection points along the way right up to your house. So, a tremendous amount of work is going on to get those connectors more condensed, easier to splice with less time required and are easy to install. But in general, those are the major ones. And lastly, we have the whole life sciences group that is highly dependent on biological and medical advancements where we provide glass beakers. Now we also provide the right substrate for analysis of different drugs as well as pharmaceutical packaging. For example, the simple little glass vial that we take for granted—we are now making millions and millions of those vials to play our small little part in the Covid vaccines around the world. So a lot of that just goes back to a sense of pride working for a technology company that continues to value people internally and externally.
Could you give us an overview of your testing process for Gorilla Glass?
Our lives are random. We drop things on concrete, asphalt, carpets, granite, and whatever surface is available. What we try to do in all of our testing are two things—first, we try to replicate real world experiences and then we try to make that test repeatable so that you can actually look at it and begin to assess whether one material is better than the other, or whether we can improve its performance against this test. And for us, the biggest test in this application is scratch. We have analysed thousands and thousands of devices and phones that have dropped and seen two types of scratches. One is what we call a micro-ductile scratch, which are real fine hairline scratches that you see in reflections. And then there are these really big ones we call lateral cracking, where literally glass cracks and flies away, and they are really broad and deep. So, at our lab, we look at how we could replicate those real-world events. With any scratch test, you need your base material and something harder. Glass is in the middle. There are softer things like talc and gypsum that are not going to scratch glass. Hard things like diamonds and sapphires scratch glass. We chose garnet, which is harder than glass, and which replicates sand, which is where most of your scratches come from. So what we do is, we make a sheet of 150 grit sand paper with garnet and scratch the glass with that. And when you turn it over, you can see scratches that are wide and deep similar to your experience in your everyday life. And we scratch it once and then put a different load. So the first load is a kilogram, typically that is the load applied when people wipe their phones with a cloth. For Gorilla Glass with DX+, which has such a great scratch performance, we apply 4kg, which is four times the usual load.