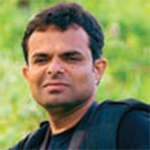 Nagesh Hedge was born and brought up in Malenadu, Karnataka. It is a richlyforested, heavy rainfall area. It covers the major parts of the Western Ghats and is the greenest region of Karanataka. This is one of the primary reasons that he is involved in landscape photography. His love for nature takes him to the unexplored and hidden landscapes. Working in the IT industry gives him an advantage of two days of off during the weekends which helps him wander around the countryside and photograph the richness of nature.
As told to Unnati Sagar
What was the driving force that first led you to pursue photography?
It was mid of 2011 when I saw my friends posting photos on social media sites like orkut, facebook, etc. and I enjoyed seeing them. Over a period of time, I too dreamt of capturing such images. So I bought a small digicam and started clicking whatever  I felt looked good and picturesque. I started showing my images to some of my friends who were already into photography. They used to give their inputs and feedbacks, and guide me to improve my skills. That's how my journey began and I have never looked back since.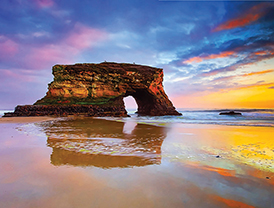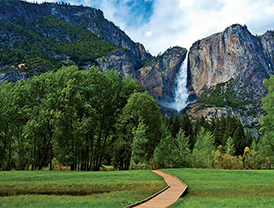 Amongst all the different places that you have travelled to, so far, which has been your favourite photography destination? And why?
I have travelled in and around most parts of South India and for me places like Chikmagalur and Kudremukh have been my all time favourite spots. Both of them are a part of the Western Ghats  and a heaven for any photographer.
What are some of the most common problems faced by you as a landscape photographer while photographing in crowded places?
Wherever people sync up or travel in groups, most of the times they end up littering the place. Whenever I shoot a landscape, I first clean the place, wait for the people to vacate the surroundings and then start shooting.
Which are your go-to gears and must-have accessories while taking off for photographing landscapes?
I carry a Canon 60D which is my all time favorite D-SLR, backed up by Canon 18-135mm and Tokina 11- 16mm lenses. A tripod of course and also a few filters.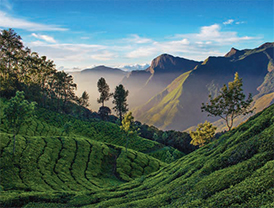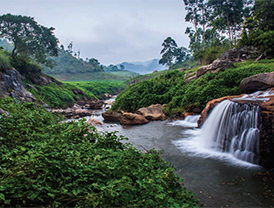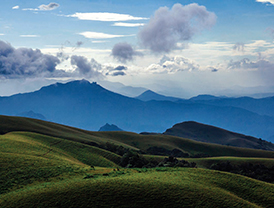 Name the photographe s whose work inspires you the most.
During my initial stages of photography, I learnt a lot from two people- Dinesh Maneer and Digwas Bellemane. Later I've had the opportunity to get acquainted with a lot of great photographers, one of them being Rajaram KS, who guided me and provided me with their critics so I could improvise.
Which are the most important aspects that a landscape photographer must consider before selecting a location for a shoot?
Nature and landscape photography always go hand in hand. Both of them need the same kind of preparations prior to the comencement of the trip. First and foremost, check the weather conditions of the location. Doing so is very crucial as landscape photography depends majorly on natural light. Secondly, it is always good to know some of the local people there, as they are well aware about the climate changes as well as the adjacent places which you can always try and explore.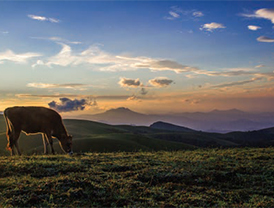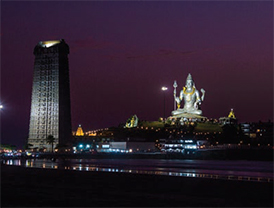 What are your views regarding the safety measures that each photographer must take while shooting at a perilous location?
You need to understand the climatic conditions or the frequency of climatic changes as most of the perilousn locations will always have land slides, complete fog, or other different climatic glitches. Again, the study of nature is very important to avoid troubles.
With the onset of monsoon, what according to you are the best subjects to be photographed?
The arrival of monsoon opens many doors and avenues for a photographer.  You can shoot waterfalls, flora and founa, misty mornings etc. during monsoons.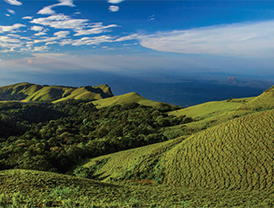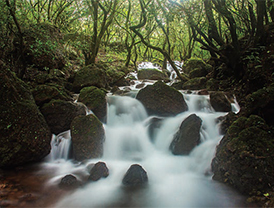 What is your opinion on image editing?
I see image editing or technically post processing as a presentation. Like how you always want to look good, its equally important that you post process your images to make them look good too. This is different from creating/ making an image, which is more of an altered way of presenation. Minimal corrections like brightness/colour change, etc. is always encouragable as it enhances the beauty of a photograph.
What tips or advices that would you like to give to beginners?
Its not the camera which takes a picture but it's your eyes. Do not invest heavily on gears just beacuase your friends have. Always remember, you can shoot amazing pictures even with a small digicam. All you need is an eye to look around and your work is done. |SP