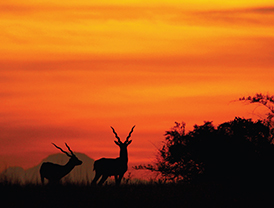 I'm a musician and I run a music instruments store called 'Full Volume' in Hyderabad Since childhood, I love travelling to different places. I happened to visit Khana Tiger reserve in 2006 and fell in love with the majestic creature and the jungle. I visited several reserves after that, but I never thought of documenting the sights. I simply wanted to enjoy the experience with my eyes. In May 2013, I carried a Nikon point-and-shoot camera on my trip, to enhance the experience. I fell in love with the art of photography and by July 2013, I had already upgraded to a D-SLR. I now use a Canon 7D and 600D with Sigma 50-500 DG OS HSM. I make use of Canon DPP and Photoshop CS6 for post-processing the images.
Connecting with wildlife and nature is the most important thing for me. Through my pictures, I try to capture God's creations and convey the true beauty of the place at that moment.
As a nature lover and wildlife photographer, preserving the natural environment is a priority. It is important that the photographer doesn't harm the  nimals or forest and follows general ethics on his shoots. The most satisfying feeling for me as a photographer is when someone asks me, "Where did you click that image? I would love to go there." Bringing people closer to nature makes me very happy.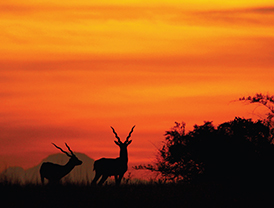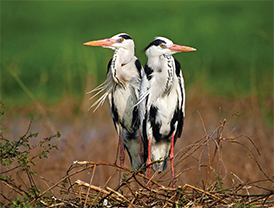 End of the Day                                                            Other side
Camera: Canon EOS 600D                                          Camera: Canon EOS 7D
Aperture : f/10.0;                                                           Aperture : f/7.1
Shutter speed: 1/1250sec.;                                          Shutter speed: 1/1250sec.
ISO: 1600                                                                         ISO: 250

Misunderstood                                                           Slam Dunk
Camera: Canon EOS 7D;                                             Camera: Canon EOS 7D;
Aperture : f/7.1;                                                            Aperture : f/7.1;
Shutter speed: 1/500sec.;                                          Shutter speed: 1/1000sec.;
ISO: 800                                                                         ISO: 400

Gotcha                                                                        Higher and Higher
Camera: Canon EOS 600D;                                       Camera: Canon EOS 600D;
Aperture : f/7.1;                                                           Aperture : f/7.1;
Shutter speed: 1/50sec.;                                           Shutter speed: 1/2000sec.;
ISO: 1600                                                                       ISO: 400