Kenichiro Hibi,
Managing Director,
Sony India
Smart Photography has been providing in-depth knowledge to its readers by covering various aspects of the camera industry. It continues to serve as a one-stop-platform for photography enthusiasts as well as professional players. We wish success to the publication and look forward to strengthen our relationship further to work in a cohesive manner to cultivate photography as a passionate art and profession in India.
.
.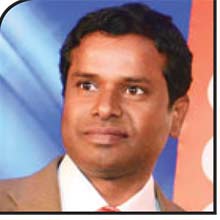 L. Centhil Nathan,
Executive Vice President
Fujifilm India pvt ltd.
At the outset I would like to congratulate the entire Smart Photography team for having successfully completed 10 years. The key elements that stand out in the consumer point of view about Smart Photography is that they have always taken a very unbiased stance to help guide the consumers to effective and clear decision making. Smart Photography has been constantly encouraging consumers to try out the very latest and most promising solutions available in the market place and also to venture out to extract amazing utility available with honest reviews time and again. I would like to wish them all success in the future.
Max Morishita,
Director
Kenko Tokina
India
Smart Photography
has been of particular interest to consumers in the Indian market, as it is very informative with its Learning section apart from the Reviews section. The Industry was lacking in information about photography and Smart Photography has filled that void by launching the magazine for the Indian consumer. I congratulate Smart Photography on its 10th year of publication.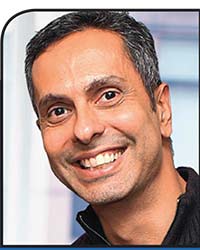 Tushad Talati, Senior General
Manager – Brand & Communication Epson India Pvt Ltd.
"Smart Photography has been at the forefront of ideas, news, reviews and the latest updates in the world of photography
from India and around the world. At Epson, we in turn, have been setting the standard by which all other photographic printing technologies are judged. We have been associated with Smart Photography from its inception and have enjoyed the benefit it offers to us to reach out to a whole gamut of
professional photographers and the thriving community of photography enthusiasts. On the occasion of the publication's 10th anniversary we wish the magazine and its excellent team continued success in the years
to come.
Mohit Kaval,
Manager- Marketing Communications
Xerox India
Smart Photography has been a revelation
in the industry. Not only has it informed the customers about the newer technologies that are coming into the market and helping them make the right choices, we too have been kept abreast with the customer needs and the changing demand environment. We congratulate Smart Photography on completing 10 successful years and wish them all the very best for many more to come.