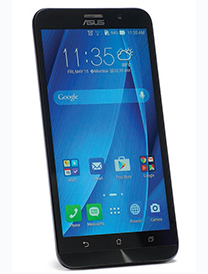 Asus took the market by storm in 2014 with the launch of their Zenfone series of smartphones, featuring an Intel processor and the best features for the price. This time, they are back with yet another market-grabber.
The Zenfone 4, 5, and 6 were probably the best-designed budget smartphones in the market, featuring Gorilla Glass screen, sleek profile and plastic, yet scratch-resistant back. The Zenfone 2 is a huge step ahead with all the features of the Zenfone 5 plus more premium features, LTE support, and a refined UI.
Design and Build Quality
The Zenfone 2 has the same brilliant finish as the Zenfone 5, sans the matte finished back. The back is curved, and houses the camera, dual LED flash and volume rocker button. Asus seems to have adopted the LG design and positioned the volume rocker just below the lens. The power button has been moved to the top instead of the side. This can cause the device to power off or on accidentally if you sit with the phone in your pant pocket.
Key Features
The Zenfone 2 runs on Android 5.0 (Lollipop) platform. Though the Zenfone 2 is advertised as one model, the phone is available in various combinations of processor, RAM, and Internal memory (ROM). The processor options are Intel Atom Quad Core Z3580 (2.3GHz) (64 bit) and Intel Atom Quad Core Z3560 (1.8GHz). In RAM, the options available are 2GB and 4GB LPDDR3. Asus rightly claims that this is the first smartphone with 4GB RAM. Internal storage options include 16GB, 32GB, and 64GB. It uses a PowerVR 6430 533MHz GPU. The phone has a MicroSD card slot that can accept cards of up to 64 GB capacity. The device has dual Micro SIM slots and both of them support 2G, 3G, and 4G. The dual SIMs are dual active as well, meaning that you can receive calls from the second SIM even while on call though the first SIM.
The Zenfone 2 uses a 5.5-inch, Full HD (1920×1080), IPS touch panel with a scratch and fingerprint resistant Corning Gorilla Glass 3 screen. The display provides 178 degree viewing angle and has 403 ppi pixel density. With the Asus Splendid feature that it included in the phone, you can easily customise the colour temperature and the screen colour modes. Asus has enhanced the sound quality of this phone with what they call SonicMaster technology. The dual microphones in the Zenfone 2 are equipped with noise cancellation to provide clear sound.
The Zenfone 2 uses a 13 megapixel PixelMaster main Camera, providing a wide f/2.0 aperture. The camera uses a five-element lens and a Back-Side Illuminated (BSI) sensor. The front camera is a 5-megapixel model. The main camera uses a Dual LED fl ash that provides neutral lighting. ISO sensitivity ranges from ISO 50 to 800. Shooting modes include Auto, Manual, HDR, Beautifi cation, Super Resolution, Lowlight, Night, Depth-of-field, Effect, Selfie, GIF Animation, Panorama, Miniature, Time Rewind, Smart Remove, All Smiles and Time Lapse. The Super Resolution mode combines four 13 megapixel photos to create a single image of 52 megapixel resolution. The Zenfone 2 can also capture Full HD videos.
The Zenfone 2 can connect to 2G (EDGE/GPRS/GSM bands 850MHz, 900MHz, 1800MHz, and 1900MHz), 3G (WCDMA bands 850MHz(5), 900MHz(8), 1900MHz(2), and 2100MHz(1), and TD-SCDMA bands 1900 ~ 2100), and 4G (FDD-LTE bands 2100MHz(1) and 1800MHz(3), TDDLTE bands 2600MHz(38), 1900MHz(39), 2300MHz(40), and 2500MHz(41). Other connectivity options are WLAN 802.11 a/b/g/n/ac, USB, Bluetooth V4.0, and NFC. It supports data rates such as HSPA+, DC-HSPA (Upload 5.76 Mbps, Download 42 Mbps) and LTE Cat4 (Upload 50 Mbps, Download 150 Mbps). The device can connect to up to 5 positioning satellites for accurate navigation via GPS, GLONASS, QZSS, SBAS, and BDS (Beidou).
The Zenfone 2 uses a 3000 mAh Li- Polymer non-removable battery, which supports BoostMaster fast charging (18W adapter required). The phone has dimensions of 77.2 x 152.5 x 3.9 ~ 10.9 mm (WxDxH) and weighs 170 g.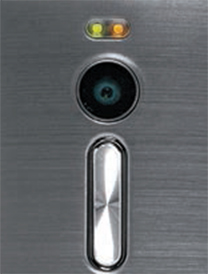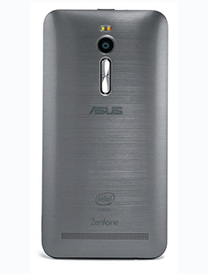 Ergonomics
The Zenfone 2 is quite simple to use and highly customisable with various power saving modes like Do not Disturb mode, ZenMotion (Gesture-control) and Autostart Manager. The phone also allows you to tweak the display colours using the Screen Colour Mode option. This is quite useful as smartphone screens, especially Super AMOLED displays, tend to over-saturate and over-sharpen images when displayed on the screen. The BoostMaster fast charger (included with the 2.3GHz/4GB model) fully charges the phone in about an hour.
Performance
The Asus Zenfone 2 (we received the Z3580 model with 2.3GHz, 32GB ROM, 4GB RAM) performed very well in our tests. The phone connected  to 4G network without any problem, and the sound quality was good. Like any high-end smartphone, this heats up a bit at times, but only when there are resource-intensive apps running. Though the device has 4GB of RAM, the background processes consume about 50 percent (about 1.9GB, observed without any other application running and after boosting the device). Though most games performed well, one hung midway, probably due to incompatibility with the hardware.

The AnTuTu benchmarking software gave a rating of 46870 for this device, and the stability figures were consistent. Battery life was average, but the BoostMaster adapter made up for this by charging it fast.
The main camera performed very well. Autofocus was fast and locked on to the subject without any problem. Images appeared a little over-saturated, but were tack sharp. It produced slight cast under most lighting conditions, but these were easily removable in post-processing. Native image size was 13.65 x 10.24 inches at 300 ppi. At 25 percent view, we observed slight noise at ISO 800, but the images were all perfectly usable. At 50 percent view, slight noise was seen from ISO 100 onwards, but still, all images were quite usable. At 100 percent enlargement, noise became visible at all ISOs, but the images were usable up to ISO 200. The front camera has very low dynamic range and hence it struggles to handle slight changes in lighting.
The Zenfone 2 uses a 3000 mAh Li-Polymer nonremovable battery, which supports BoostMaster fast charging with 18W adapter
Value for Money
The various models of the Zenfone 2 retails at the following prices: Rs.14,999 (Z3560 1.8GHz/16GB ROM/2GB RAM), Rs.18,999 (Z3560 1.8GHz/32GB ROM/4GB RAM), Rs.19,999 (Z3580 2.3GHz/32GB ROM/4GB RAM) and Rs.22,999 (Z3580 2.3GHz/64GB ROM/4GB RAM). From our tests, we can conclude that the Z3580 model is certainly great value for money. |SP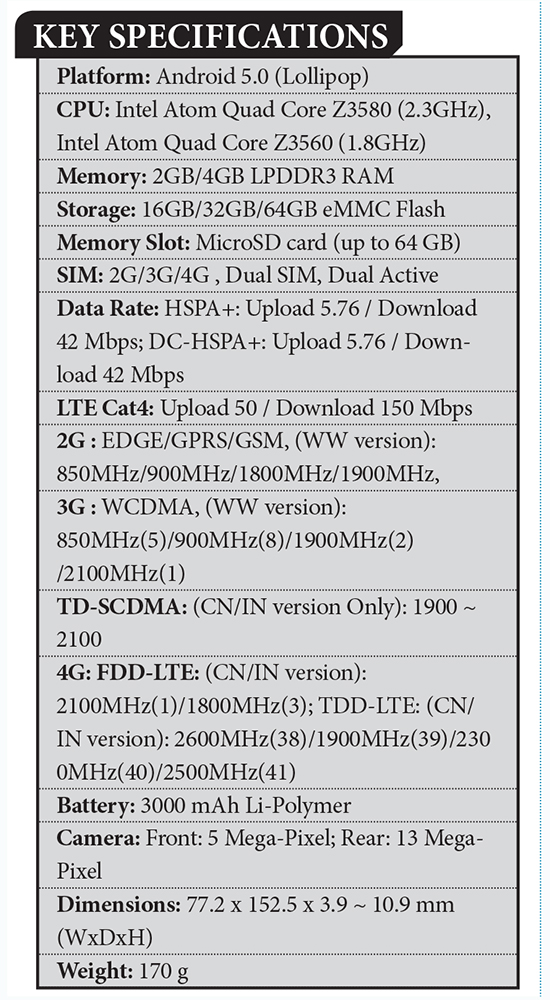 FINAL SCORE                                                                                      85%
Design and Build Quality                                                                   17/20
Key Features                                                                                      17/20
Ergonomics                                                                                         16/20
Performance                                                                                        17/20
Value for Money                                                                                18/20
PLUS
• High-end features
• Minimum heating
• Excellent value for money
• Easily connects to 4G network
• Highly customisable Zen UI
• Fast charging (only with BoostMaster adapter)
MINUS
• Noise control could have been better
VERDICT
With the Zenfone 2, Asus has yet again targeted those budget-conscious users who are looking for high-end features. The various versions fitting into different price ranges cater to most users who cannot afford phones in the premium segment, yet desire for high-end features. Let us see how the premium segment reacts. We expect aggressive rate cuts from that segment. Best Buy indeed.
Sujith Gopinath