Apple announced M2 Ultra, a new system on a chip (SoC) that delivers huge performance increases to the Mac and completes the M2 family. M2 Ultra is built using a second-generation 5-nanometer process and uses Apple's  UltraFusion technology to connect the die of two M2 Max chips, doubling the performance. M2 Ultra consists of 134 billion transistors — 20 billion more than M1 Ultra. Its unified memory architecture supports up to a breakthrough 192GB of memory capacity, which is 50 percent more than M1 Ultra, and features 800GB/s of memory bandwidth — twice that of M2 Max.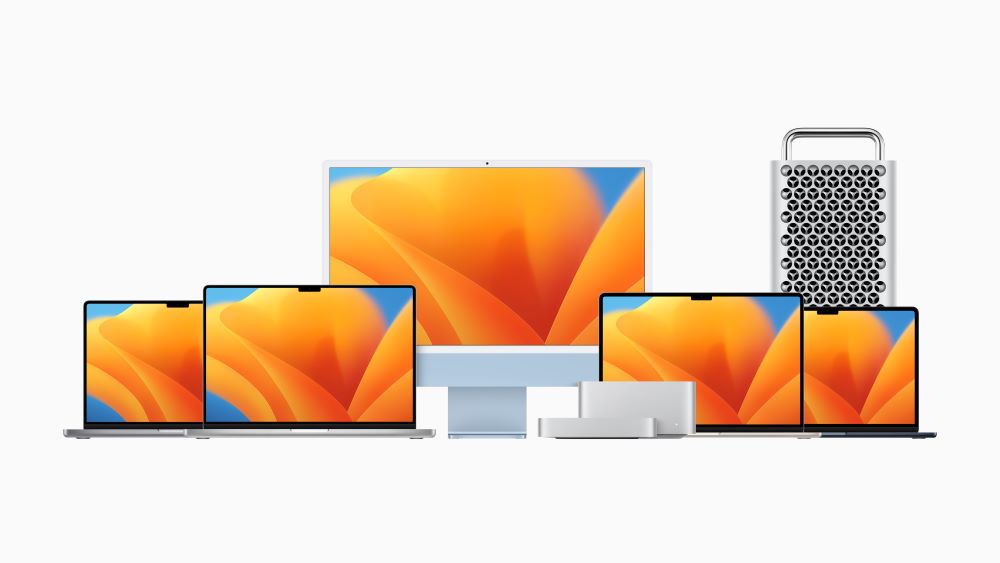 M2 Ultra features a more powerful CPU that's 20 percent faster than M1 Ultra, a larger GPU that's up to 30 percent faster, and a Neural Engine that's up to 40 percent faster. It also features a media engine with twice the capabilities of M2 Max for blazing ProRes acceleration. With all these advancements, M2 Ultra takes Mac performance to a whole new level yet again. 
"M2 Ultra delivers astonishing performance and capabilities for our pro users' most demanding workflows, while maintaining Apple silicon's industry-leading power efficiency," said Johny Srouji, Apple's senior vice president of Hardware Technologies. "With huge performance gains in the CPU, GPU, and Neural Engine, combined with massive memory bandwidth in a single SoC, M2 Ultra is the world's most powerful chip ever created for a personal computer."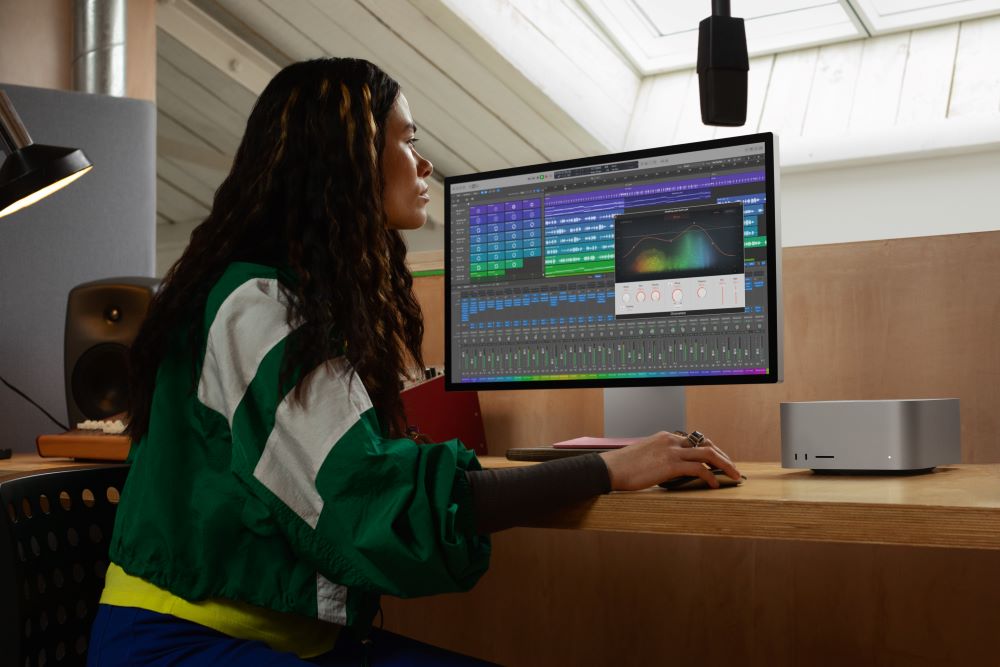 M2 Ultra is built from two M2 Max dies connected through UltraFusion, Apple's industry-leading, custom-built packaging technology. UltraFusion uses a silicon interposer that connects the dies with more than 10,000 signals, providing over 2.5TB/s of low-latency interprocessor bandwidth. The 24-core CPU of M2 Ultra consists of 16 next-generation high-performance cores and eight next-generation high-efficiency cores, delivering up to 20 percent faster performance than M1 Ultra. With Mac Studio powered by M2 Ultra, colourists using DaVinci Resolve will experience up to 50 percent faster video processing compared to Mac Studio with M1 Ultra.
The GPU can be configured with 60 or 76 next-generation cores. This is up to 12 more cores and up to a 30 percent improvement compared to the incredibly powerful GPU of M1 Ultra. Rendering 3D effects using Octane on Mac Studio with M2 Ultra is up to 3x faster than Mac Studio with M1 Ultra. M2 Ultra features 800GB/s of system memory bandwidth, far greater than anything found in a PC. And it can be configured with a massive 192GB of unified memory, which enables workflows not possible on a PC.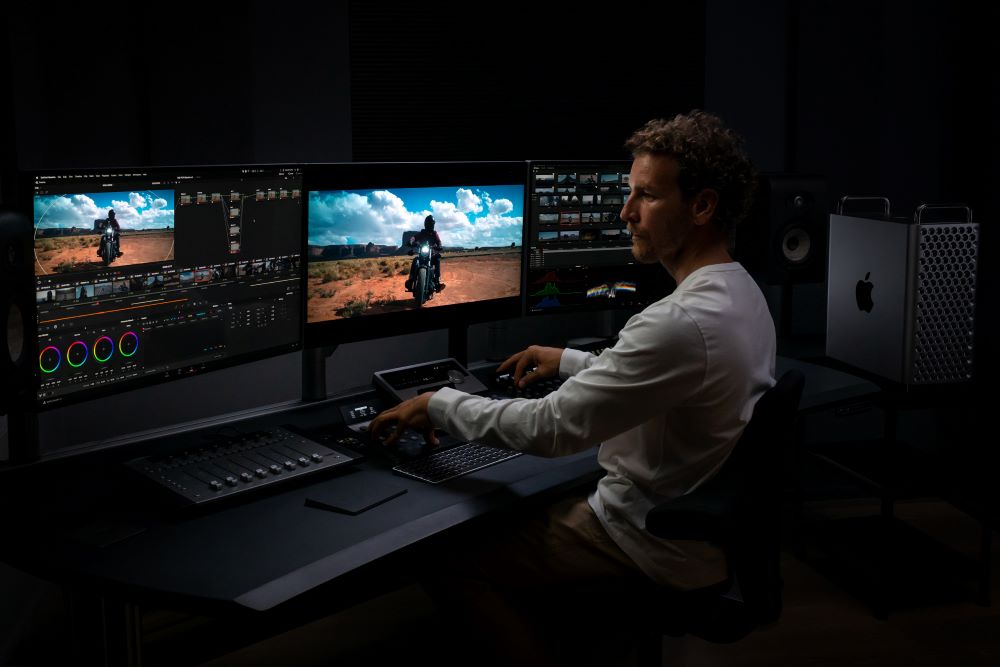 M2 Ultra integrates Apple's latest custom technologies right on the chip, maximising performance and efficiency:
M2 Ultra features a 32-core Neural Engine, delivering 31.6 trillion operations per second, which is 40 percent faster performance than M1 Ultra.
The powerful media engine has twice the capabilities of M2 Max, further accelerating video processing. It has dedicated, hardware-enabled H.264, HEVC, and ProRes encode and decode, allowing M2 Ultra to play back up to 22 streams of 8K ProRes 422 video — far more than any PC chip can do.
The display engine supports up to six Pro Display XDRs, driving more than 100 million pixels.
The latest Secure Enclave, along with hardware-verified secure boot and runtime anti-exploitation technologies, provides best-in-class security.