Apple announced iOS 17, a major release that upgrades the communications experience across Phone, FaceTime, and Messages; makes sharing even easier with AirDrop; and provides more intelligent input that improves the speed and accuracy of typing. iOS 17 also introduces new experiences with Journal, an app that makes it easy for people to practice gratitude, and StandBy, a new way to view glanceable information when iPhone is set down and charging.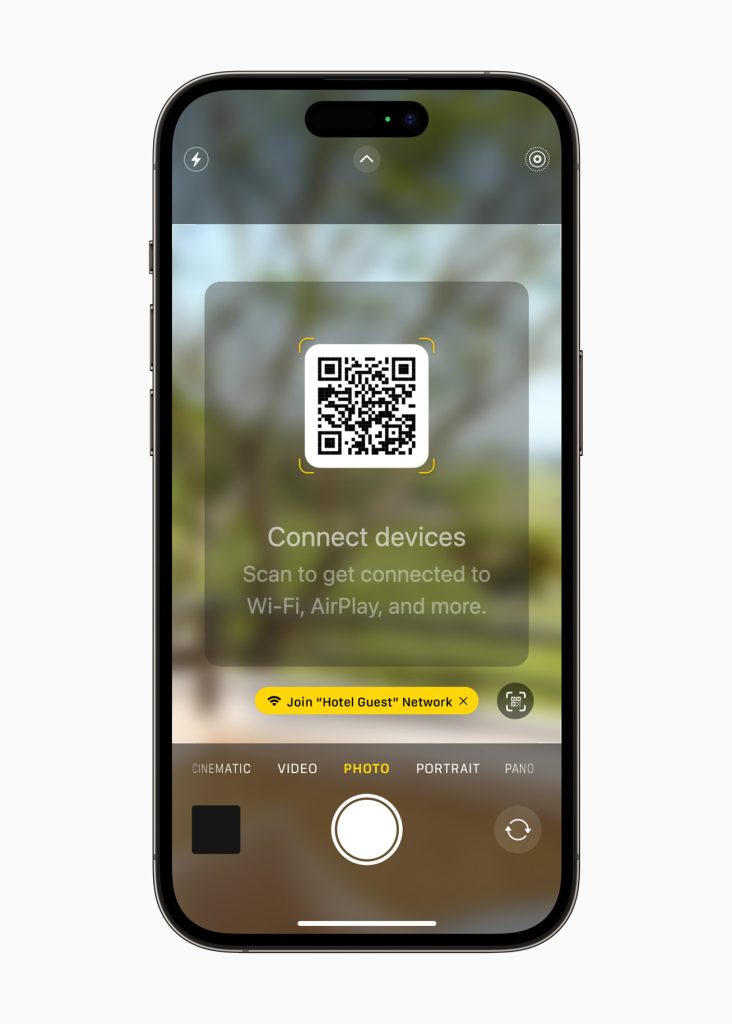 "With iOS 17, we've made iPhone more personal and intuitive by deeply considering the features we all rely on every day," said Craig Federighi, Apple's senior vice president of Software Engineering. "Phone, FaceTime, and Messages are central to how we communicate, and this release is packed with updates we think our users are going to love. We've also reimagined AirDrop with new ways to share, autocorrect gets even better, and we're introducing all-new experiences with Journal and StandBy, plus so much more. We can't wait for everyone to try it."
The Phone app is central to the iPhone experience, and it receives a big update with personalised Contact Posters, providing a new way for users to express themselves. Users can customise how they appear, bringing a completely new look to incoming calls, and choose beautiful treatments for photos or Memoji, as well as eye-catching typography and font colors. Contact Posters will also be available for third-party calling apps.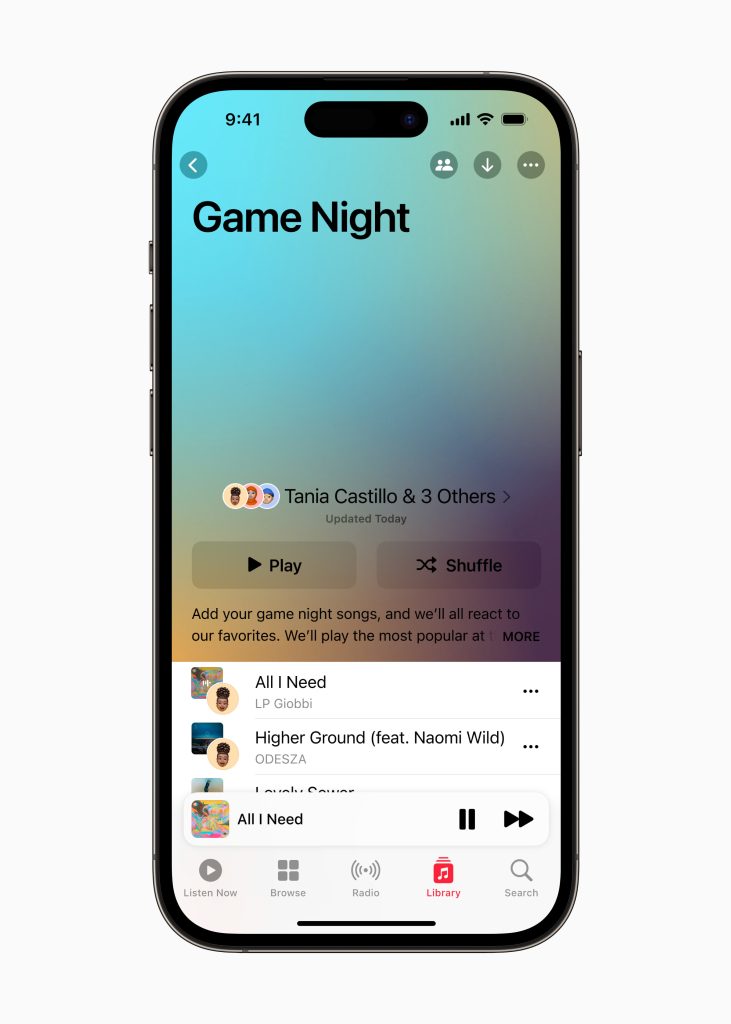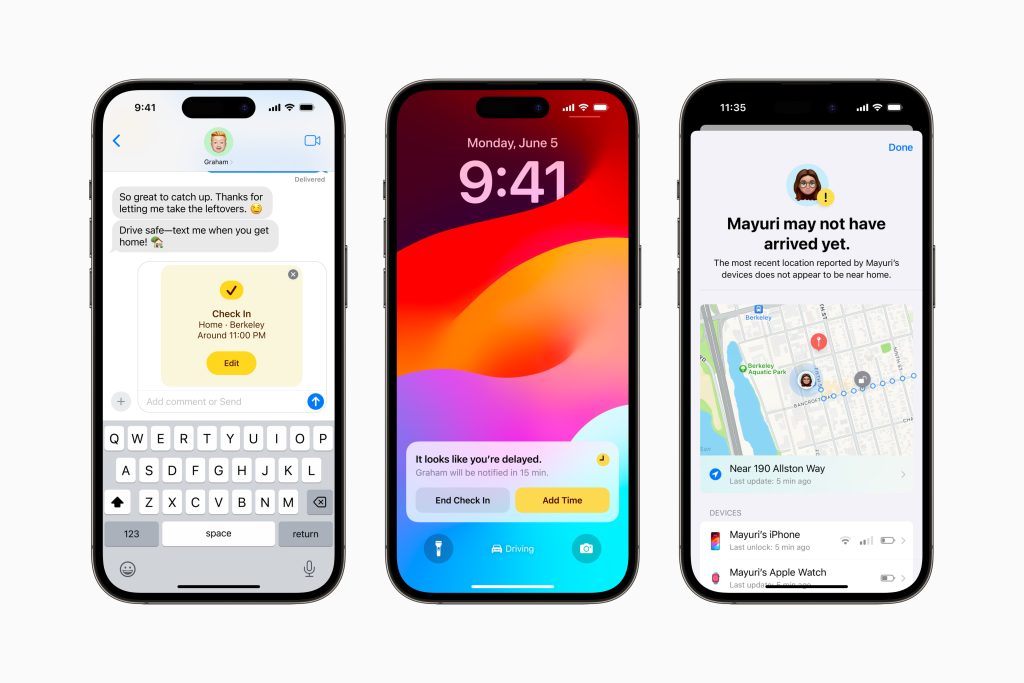 Live Voicemail gives users the ability to see real-time transcription as someone leaves a voicemail, and the opportunity to pick up while the caller is leaving their message. FaceTime now supports audio and video messages so when users call someone who is not available, they can share a message that can be enjoyed later.
In an exciting update to Apple TV 4K, FaceTime now extends to the biggest screen in the home. Powered by Continuity Camera, users can initiate a video call directly from Apple TV, or start the call on iPhone and then hand it off to Apple TV, to see friends and family on their television. With Center Stage, users will have perfect framing even as they move around the room.
Messages gets significant updates with iOS 17, including an all-new stickers experience with new emoji stickers and the ability to create Live Stickers by lifting subjects from photos. New Messages features enhance the way users communicate. An expandable menu that can be accessed with a simple tap to display iMessage apps gives Messages a sleeker look. Search gets more powerful and precise with search filters, making it possible for users to start a search and add additional filters to narrow down the results and find exactly what they are seeking.
A new catch-up arrow indicates where the user last left off in the conversation, and replying inline is as simple as swiping on a text bubble. If a user shares their location, it will update in real time right in the conversation. When sending an audio message, it's transcribed automatically so users can read it in the moment or listen later.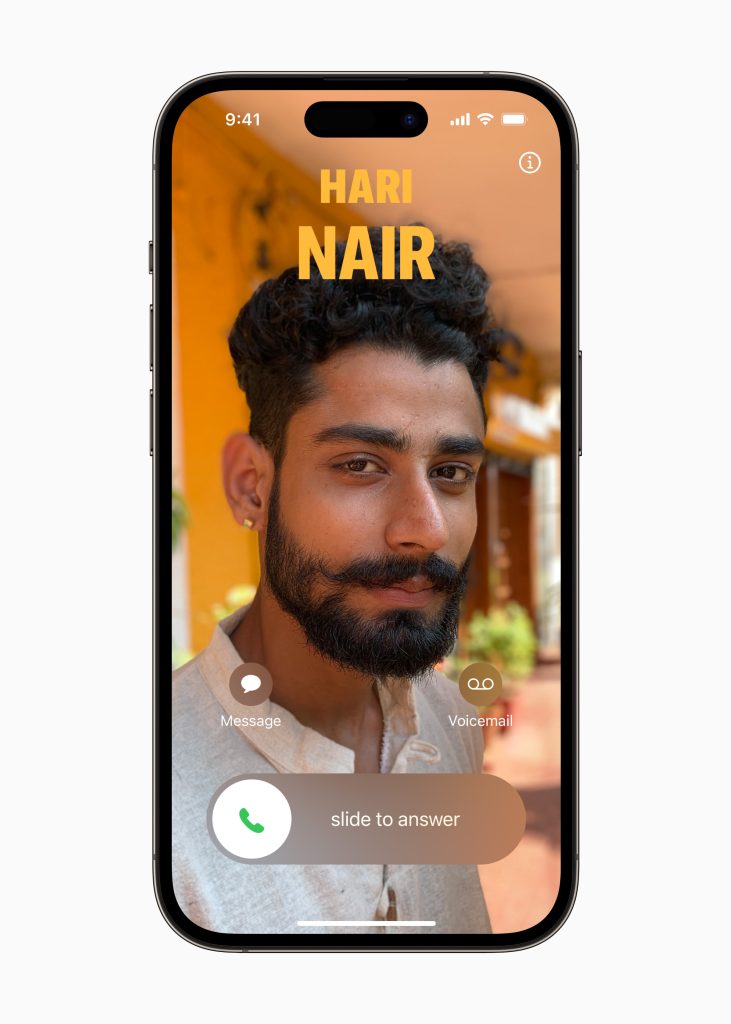 Messages also introduces Check In, an important feature for when a user wants to notify a family member or friend that they have made it to their destination safely. After a user initiates a Check In, their friend or family member will automatically be notified as soon as the user arrives. If they are not making progress toward their destination, useful information will be temporarily shared with the selected contact, such as the device's location, battery level, and cell service status. Any information shared is end-to-end encrypted.
AirDrop makes it easy to share a file with a colleague or send photos to a friend in seconds, and with iOS 17, AirDrop gets new ways to share. NameDrop allows users to easily share contact information by simply bringing their iPhones together, or by bringing an iPhone and Apple Watch together.With the same gesture, users can also share content or start SharePlay to listen to music, watch a movie, or play a game while in close proximity between iPhone devices.
Autocorrect receives a comprehensive update with a transformer language model, a state-of-the-art on-device machine learning language model for word prediction — improving the experience and accuracy for users every time they type. It also receives a refreshed design to better support typing, and sentence-level autocorrections can fix more types of grammatical mistakes. Users will now receive predictive text recommendations inline as they type, so adding entire words or completing sentences is as easy as tapping the space bar, making text entry faster than ever. Dictation leverages a new speech recognition model to make it even more accurate.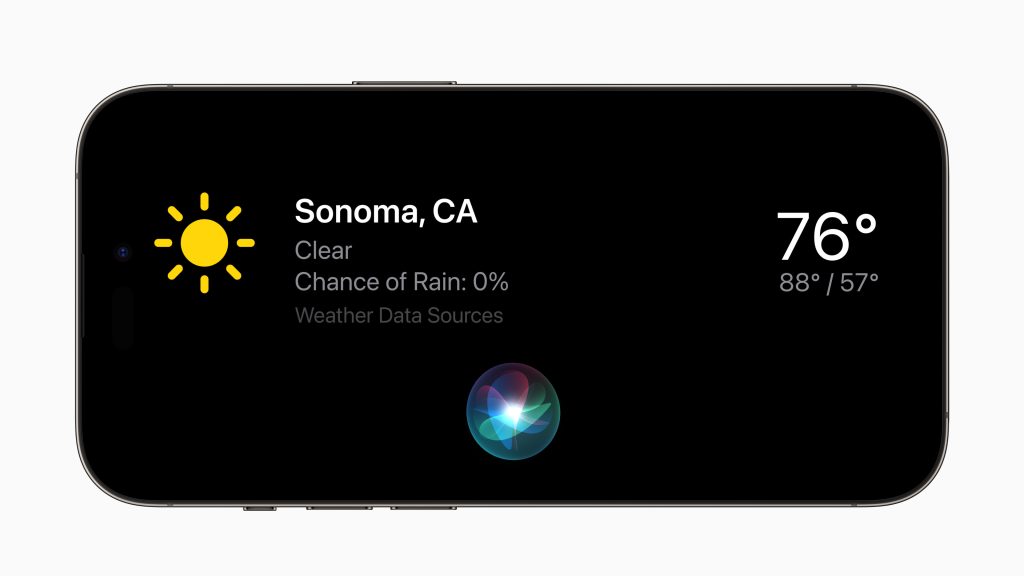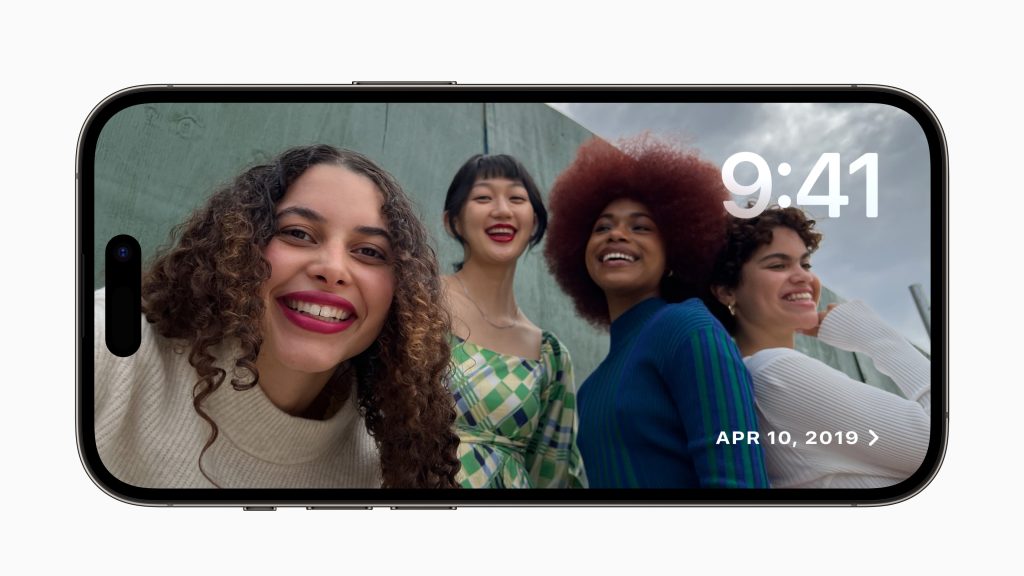 iOS 17 introduces StandBy, giving users a full-screen experience with glanceable information designed to be viewed from a distance when iPhone is on its side and charging. StandBy is perfect on a nightstand, kitchen counter, or desk, and can be personalised to display a range of beautiful clock styles, favourite photos, or widgets, including Smart Stacks, which surface the right widgets at the right time. With support for Live Activities, Siri, incoming calls, and larger notifications, StandBy makes iPhone even more useful when viewed at a distance. When charging with MagSafe, StandBy remembers a user's preferred view. It is easy to bring up StandBy anytime by tapping the screen, and on iPhone 14 Pro with the Always-On display, it is always available.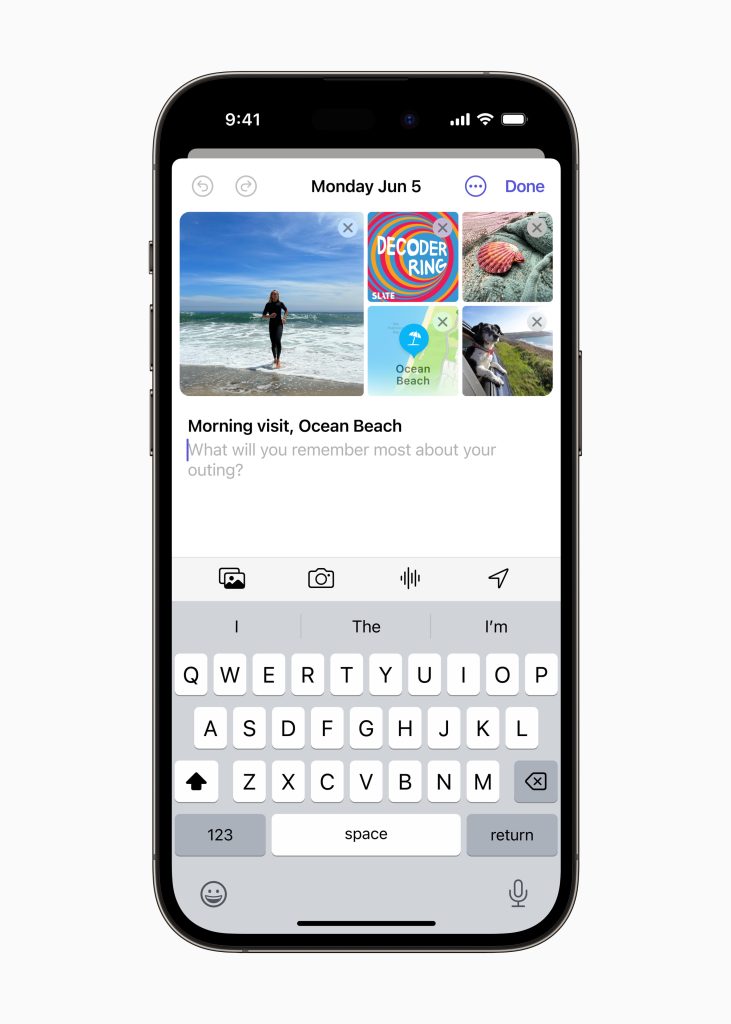 Journal is a new app that helps iPhone users reflect and practice gratitude through journaling, which has been shown to improve wellbeing. Using on-device machine learning, personalised suggestions can be provided to help inspire a user's journal entry. Suggestions are intelligently curated from recent activity, including photos, people, places, workouts, and more, making it easy to start a journal entry, and scheduled notifications can help build a journaling habit.
Availability
The developer beta of iOS 17 is available to Apple Developer Program members at developer.apple.com starting today, and a public beta will be available next month at beta.apple.com. New software features will be available this fall as a free software update for iPhone Xs and later. For more information, visit apple.com/in/ios/ios-17-preview. Features are subject to change. Some features may not be available in all regions, all languages, or on all devices. For more information about availability, visit apple.com/in.