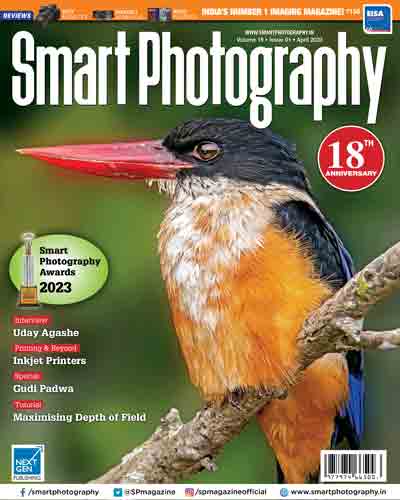 For Online Subscription

Digital Subscription

With this issue, Smart Photography enters its nineteenth year of publication. I would like to thank our readers, advertisers and staff for their support and look forward to producing an even better publication in the ensuing year. Our editorial credibility has helped us weather many a storm and our refusal to do 'Paid' reviews (like many web 'influencers') has strengthened our reader loyalty.

For the imaging industry, the last year has been a year of recovery and after ten years downhill, the slide has been arrested. In fact, 2022 saw an increase in production. Mirrorless cameras now account for over 85% of the market. The last stocks of D-SLRs are being cleared whilst compact cameras just about manage to hang on. The lenses and accessories market continues to improve.

2023 promises to be better.

This issue also carries the much awaited Smart Photography Awards. Our hearty congratulations to Sony for winning the Camera of the Year Award for the excellent A 7R Mark V.

H. S. Billimoria