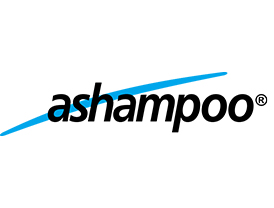 German soft ware developer Ashampoo has released Ashampoo Photo Commander 12 for photo management and editing. Besides new features, user handling has been completely overhauled. The soft ware promises to achieve the desired results in just a few clicks.
Photo Commander 12 bundles all essential features on an overview page and makes them 1-click selectable. New features include intelligent photo imports, support for webbased email clients, Ashampoo Webspace uploading, support for cloud services such as GoogleDrive, Dropbox or Microsoft OneDrive and a newly developed slide-show wizard.
Photo Commander 12 will allow photos to be synced between devices such as Tablets, Cellphones PCs or laptop computers. Traditionally, users had to rely on email clients such as Microsoft Outlook or Mozilla Thunderbird to send photos via email. Th is latest version of Photo Commander features support for web-based email clients and allows users to send their photos through the browser via Gmail or Yahoo mail. Ashampoo Webspace off ers a convenient and timesaving way to share photos, slide-shows and videos online. Third-party cloud services such as GoogleDrive, Microsoft OneDrive or Dropbox are also supported.
Ashampoo Photo Commander 12 comes with a completely redeveloped slide-show wizard that turns your photos into digital slide-shows complete with background music and elegant transitions in a few clicks. Ashampoo Photo Commander 12 provides extensive photo management and editing capabilities for $49.99. Owners of a previous version may purchase the upgrade for $19.99. The program runs on Windows XP, Windows Vista, Windows 7 and Windows 8. Further details can be obtained from www. ashampoo.com