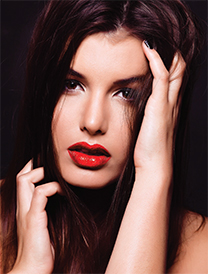 Becoming a professional photographer wasn't really a conscious decision on my part. I always had the thirst to learn something new. I started photography just for fun, and found my calling. I was lucky to meet ace photographer Ashok Salian who recognized and appreciated my talent with lenses and took me under his wing. Under his guidance and mentoring I learnt the technicalities of photography.
I like observing people and every individual has his or her unique quality that brings soul to the images. This inspires me and I love doing street, candid portraits, beauty, or celebrity shoots. I just love photographing people; they fascinate me. I admire the uniqueness in them and love to capture their uniqueness to make my images but I feel it's more of a natural instinct that I have. I never realized when my hobby became my passion and profession.
I enjoy playing with lights, be it natural or controlled lights. It's fascinating to see how play of light transforms a concept into an image.
I started shooting with my first D-SLR Canon EOS 550D. Now I own a Canon 5D Mark II.
My advice for beginners in fashion photography would be to keep themselves updated about fashion world by reading fashion blogs and magazines. Attend photography workshops of fashion photographers whose work you admire. Having a mentor can help in refining your art of fashion photography. Above all, as the famous artist Pablo Picasso once said, 'learn the rules like a pro, so that you can break them like an artist'. As told to Tanika Godbole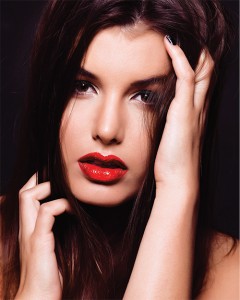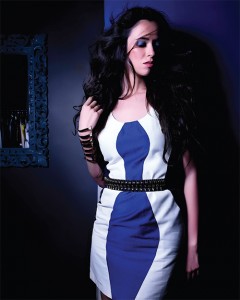 Lucky Lips                                                                   Beating the blues
Model: Bella Agency: Toabh Management             December 2013 Smart Photography 37
Make-up & Hair: Shruti Bajpai                                   Showcase Beating the blues
Photographer: Bhawana Verma                                  Designer: Sabbah
Sharma Model: Samantha
Agency: Toabh Management
Make-up: Karla
De Garay Hair: Naaz Sheikh Photographer: Bhawana Verma

Smoky eyes                                                                        Shiny glow
Model: Dimple Sharma Make-up: Manoj                      Model: Divya Puri
Verma Hair: Naaz Sheikh                                                 Make-up & Hair: Shruti Bajpai
Photographer: Bhawana Verma                                     Photographer: Bhawana Verma
Little black dress                                                 Miss Sunshine
Model: Dimple Sharma                                      Actress: Elena Kazan Agency: Toabh Management
Make-up: Karla De Garay                                  Make-up: Sameer Ranjan Stylist: Maxi
Hair: Lissy                                                           Milian Photographer: Bhawana Verma
Photographer: Bhawana Verma