Your monitor can spoil your diligently edited image if it is not optimised and calibrated to display colours consistent with industry-accepted standards. A dedicated photography monitor is a must for any professional photogra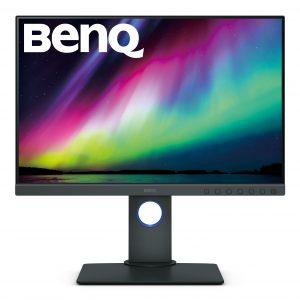 pher. BenQ recently announced the SW240 monitor in its PhotoVue series. This monitor uses a 24.1-inch IPS display with 1900 x 1200 pixel screen dimensions. The SW240 offers slots for attaching a shading hood (available separately). The monitor can be positioned in vertical orientation. Even the shading hood can be used in portrait orientation to prevent glare from ambient lighting.
The SW240 can reproduce 99 percent Adobe RGB colour space and smooth colour gradations, making use of the 10-bit display, which is capable of reproducing more than a billion colours. BenQ's professional monitors are a result of inviting a colour expert to lead the team that developed its AQCOLOR technology.
The monitor supports hardware calibration with an in-built image processing chip, instead of changing the graphic card output data. This ensures consistency of colours across various input devices. The monitor supports a wide range of popular calibrators such as X-Rite i1 Display Pro, i1 Pro, i1 Pro 2, Datacolor Spyder 4 and Spyder 5. A 14-bit 3D Look Up Table (LUT) improves RGB colour blending ac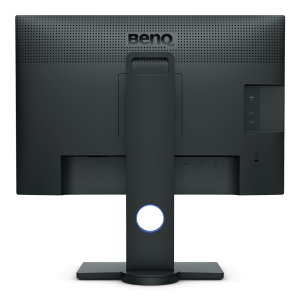 curacy. For better colour consistency, the monitor supports the rigorous standards in the industry (Delta E≤2) in both Adobe RGB and sRGB colour spaces. BenQ provides the Palette Master software for easy calibration.
The SW240 has an in-built colour mode hot-key that allows you to switch between three preset colour modes at the touch of a single button. It also allows you to customise your preferred preset modes based on your own personal display needs. The monitor offers and Advanced Black and White mode, which lets you view your images in black and white, and you can choose between three different black and white presets to preview your images.
Working on a monitor for long time can be very tiring. The SW240 features BenQ's eye-care technologies to reduce eye fatigue during extended use. This technology involves flicker elimination, Brightness Intelligence (adjusts brightness based on ambient light) and Low Blue Light. Colour temperature can be set to 5000K, 6500K, 9300K or adjust it to suit your requirement with the 'User Defined' option.
The monitor offers a typical contrast ratio of 1000:1 and dynamic contrast ratio of 20M:1. It provides a 178 degree viewing angle and a pixel density of 94 ppi. The interface includes and audio
headphone jack, DVI-DL, HDMI (v1.4)x1, DisplayPort (v1.2) x1, USB Downstream x 2, USB Upstream x1 and and SD/MMC card reader. The monitor measures 367.6 x 545.4 x 191.78 mm and weighs 6.7 kg without stand. The BenQ SW240 retails at an MRP of Rs.39,000.