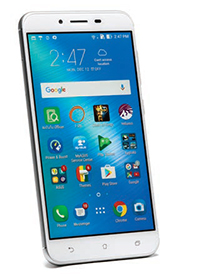 Performance
The Zenfone 3 Max performed reasonably well, though it does not stand a chance with the high-end phones in the market. We would rate the performance as mid-level, though the battery lasts for a very long time. The device is mostly useful as a power backup because of power bank mode, which lets you charge other devices with this phone.
11.52 x 15.56 inches at 300 ppi. At 25 percent screen size, the images were comparatively free of noise up to ISO 200 and were perfectly usable up to ISO 400. At 50 percent, noise was observed at all ISOs. Images were usable up to ISO 200. At 100 percent, none of the images was usable. The camera produced heavy cast under all light sources except daylight. We would not consider this as a device meant for serious photography.
Value for Money
The Zenfone 3 Max retails at an MRP of Rs.17,999. We feel that this is quite high for this device. |SP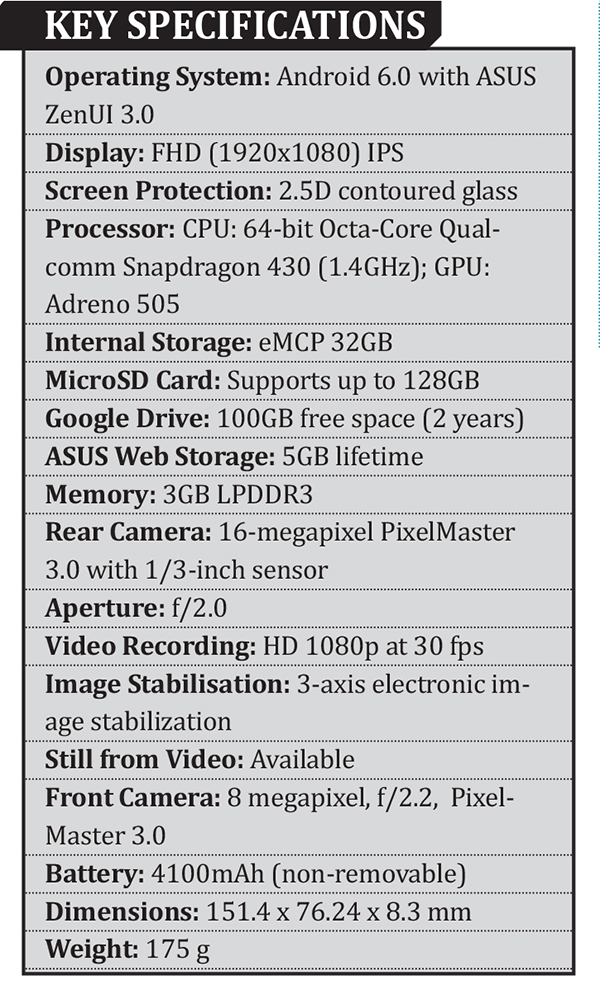 FINAL SCORE                                                                                      75%
Design and Build Quality                                                                  15/20
Key Features                                                                                        14/20
Ergonomics                                                                                            15/20
Performance                                                                                           15/20
Value for Money                                                                                   16/20
PLUS
• Excellent battery life
• Can recharge other phones
MINUS
• Mediocre performance
• Noisy output
• No USB Type-C
VERDICT
The Zenfone 3 Max is not quite a photography-centric smartphone. The device is a mid-lever performer and certainly not recommended for photographers.
Sujith Gopinath