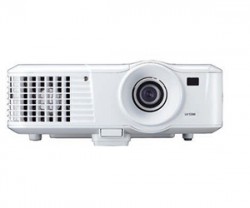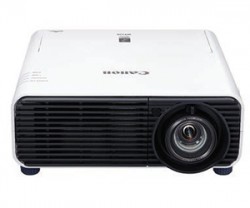 Canon India Pvt. Ltd, will launch nine LV and XEED series projectors. The new series will cater to the needs of customers, who are looking for better projection of images with precise colours; lower operational costs, ease-of-use and energy efficiency.
The series launched are LV-WX300, LV-X300, LV-S300, LV-WX300ST and LVX300ST and the XEED WUX450 and the XEED WX520, XEED WUX400ST and the XEED WX450ST.
Mr. Yasuhiko Hoshino, Senior General Manager, Canon Inc. said, " The projectors offer quality and brightness along with lower operating costs enabling both businesses and end-users to deliver optimum results at a minimum cost."
Mr. Kazutada Kobayashi, President and CEO, Canon India Pvt. Ltd, said, "We will be reaching out to potential customers across all the major metros and aim to capture 10% market share by 2017."
Canon has also introduced its LCOS (Liquid Crystal on Silicon) technology that is used in XEED series, which make possible projections that are free of the 'lattice effect' in which a faint grid pattern appears over the projected image. The projectors have been aimed at sectors such as corporate, education, medical and government. The simulation industry can also benefit from the XEED series.
Its eco-friendly features include an enhanced lamp lighting system and a standby mode consuming only as low as 0.7W (In network off mode) dropping CO2 emissions. The LV series offers lower cost of ownership attributed to a longer lamp life and air filter-free design.
The new series of projectors range from an MRP of Rs.40,750 to Rs.5,00,000.