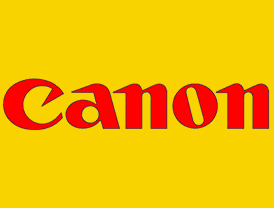 Canon India Pvt. Ltd. introduced its stellar product DreamLabo 5000, a commercial inkjet printer in the city of Kochi, Kerala. The move will help to further build Canon's presence in the South-Asian market. The press announcement event was attended by Mr. Takao Hada, Group Executive, Commercial Inkjet Product Group, Canon Inc. Tokyo, Mr. Kensaku Konishi, President & CEO, Canon South and South-east Asia, Mr. Kazutada ` Kobayashi, President and CEO, Canon India Pvt. Ltd. and Dr. Alok Bharadwaj, Executive Vice President, Canon India Pvt. Ltd. along with Mr. E.M. Wilson and Mr. E.N. Vinod of Edathadan Digital Press, Kochi. Mr. Kazutada Kobayashi, President and CEO, Canon India, said at the unveiling, "We are delighted to introduce the DreamLabo 5000 in Kochi. After its grand success in Bangalore, this was a natural step towards expansion. The DreamLabo 5000 is a robust product that aims to revolutionize wedding photography in India. A marriage in the family is an important occasion where everything from invitations,  venue and decor to food is planned meticulously. Finally there is a product that would ensure to keep the memories as vibrant and fresh for years to come. With this product, we hope to fulfil a cherished dream for the entire family and are confident that it would carve a niche for itself in the market."
Edathadan Digital Press, a premium photo lab is the first to purchase and install DreamLabo 5000 in Kochi. Edathadan Digital Press will position the premium print version as HD prints.
Elaborating on the announcement, Dr. Alok Bharadwaj, Executive Vice President, Canon India, said, "Over the years, photocapturing technology has grown by leaps and bounds. In order to keep up with these advances, India is undergoing a massive transition from the conventional analogue and silver halide technology to digital photo printing. In fact, out of the Rs. 3300 crore commercial photo printing market in India, nearly 20% percent is digital, which is about Rs. 700 crore. With growing customer expectation, there is an enormous scope for creating value in this space. DreamLabo 5000 serves to do exactly this. Since the lion's share of India's commercial photography print industry comes from wedding and travel photography, DreamLabo 5000 specifically targets the needs of these professional photographers. We have got extremely encouraging feedback from Bangalore and hope to replicate the same success in Kochi." "Canon is looking at capturing 10% of digital photo album print space in India in the next three years. South India, especially Kerala will be a big driver towards this goal." He further added.
Leveraging and extending Canon's existing inkjet technology, which it has successfully deployed through its PIXMA desktop printers range, the DreamLabo 5000 features a newly developed high-density print head, enabling over 300 mm wide printing output. Incorporating Canon's FINE (Fullphotolithography Inkjet Nozzle Engineering) technology, the print head enables the printing of high-quality photos and detailed text to support a variety of output, from premium photo albums, photo books, photo calendars, photo collages and other merchandise to high-quality POD items, such as bespoke brochures. DreamLabo 5000 provides a high quality alternative to the traditional silver halide technology. The wide print head delivers high-speed One- Pass printing, requiring only a single pass of the printing paper while the print head remains in a fixed position. When used in combination with the automatic doublesided printing function, the DreamLabo 5000 is capable of printing approximately 1000 pages of A4 size content and 2300 pages of 4×6-inch size content per hour. The system also attains high productivity by enabling paper and ink tank replacement during printing, supporting the extended operation time required for production printers. DreamLabo 5000 uses a seven-colour dye-based ink system. Employing image processing technology that makes use of the full range of Canon's unique inkjet printing colour gamut, the new printer enables the output of photo images with a level of colour representation which surpasses that of conventional silver halide. The retail price of DreamLabo 5000 in India is approximately Rs.4.5 crore.