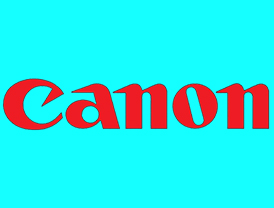 On February 12, 2015, Canon India introduced the new MAXIFY range of business inkjet printers, which offers high-quality and economical colour network-printing solutions to small office and home use (SOHO) customers. These printers are designed with enhanced features including high speed printing, low cost per print, cloud printing capabilities and wireless connectivity to smart devices. They are suited for sectors like healthcare, education, hospitality and other services industry. The new printers launched are MAXIFY MB5370 and MB5070 multifunctional printers, and the single-function MAXIFY iB4070.
Mr. Kazutada Kobayashi, President and CEO, Canon India Pvt. Ltd, said, "India is witnessing a new wave of entrepreneur culture and the requirements of SOHOs are different from large enterprises or even SMBs, and Canon has always been at the forefront in coming up with innovative products to address their needs. MAXIFY printers will help small set-ups streamline their printing infrastructure and increase employee productivity by leveraging the high volume efficient colour network printing feature. We anticipate greater adoption of mobile and cloud printing among SOHOs with the launch of MAXIFY printers"
He added, "We are planning to reach over 4 million potential SOHOs by the end of 2015 through a sustained marketing campaign, easy upgrade offers and add-on solutions." Mr. Gautam Paul, Assistant Director and Head – Consumer Systems Group, Canon India, said, "The number of SOHOs in tier I and tier II markets is increasing by the day. Canon wants to tap this opportunity. With our new MAXIFY series, we will help SOHOs across different verticals get advanced security, network and cloud connectivity features, and reduced print cost. They will get professional-quality documents and fast print speeds, along with the ability to extend their office beyond its physical location. With MAXIFY printers, SOHOs will save up to 50% on print cost."
For business with extensive printing needs, the MB5370 and iB4070 inkjet printers are equipped with two 250-sheet paper cassettes. For organizations with moderate printing volumes, there is the MB5070 with a single 250-sheet cassette. The MAXIFY printers are compatible with the optional XL Cartridges which offer a yield of approximately 2500 pages black and white, and 1500 pages colour prints. They also feature high print speeds of up to 23 images per minute (ipm) for mono and 15 ipm for colour. Canon has also introduced new Dual Resistant High Density (DRHD) pigment inks which are resistance to water and marks. A single-pass 2-sided Auto Document Feeder (ADF) scan engine is also included. The MAXIFY MB5370 is the first Canon desktop inkjet printer to feature a Dual ADF. The built-in twin scanner sensors allow double-sided documents to be scanned in a single paper pass. The MB5370, MB5070 and iB4070 are priced at Rs.23,995, Rs.17,995 and Rs.10,995 respectively.