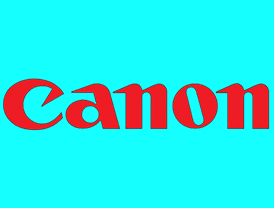 Canon expects that their operating profit for the nine-month period from January to September, 2014, will increase by 7% yearon- year to over 260 billion Yen (US $2.41 billion). This was credited to strong office equipment sales and the weak Yen. But sluggish camera sales, which had increased by 26% in the first half of 2014, blunted the company's profits. Total sales for the January-September period stayed flat from the 2.69 trillion Yen (US $25 billion) in 2013.
Both, sales and profit seem to have grown at the mainstay office equipment business unit. The recovery in the business environment has pushed up the demand for photocopiers, laser printers  and other office equipment around the world. The weak Yen has further boosted profits.Yet, sales of highmargin consumable items, such as toner, were stalled.
Meanwhile, the profits in the imaging product segment dipped due to decreasing digital camera sales. The company sold about 30% fewer compact cameras due to competition from Smartphones with better quality camera functions, and posted a double-digit decline in the interchangeable lens camera segment. Weak personal spending in Europe and repercussions from Japan's sales tax hike also affected sales of SLRs and mirrorless products. Canon is focussing more on high-end items, which have a wider profit margin, and has slashed production costs. But the company was unable to completely make up for slow sales.