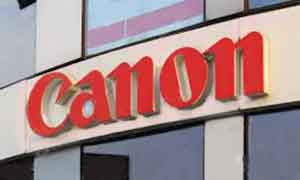 Yet again, Canon has maintained the first position and a substantial amount of share across the globe. This is in terms of volume within the interchangeable-lens digital camera market for 12 long years from 2003 to 2014.
Canon's EOS 7D Mark II has received appreciation for its shooting speed of 10 frames per second and autofocus performance. With their EOS series, photographers can explore a wide range of imaging possibilities.
Further strengthening its hold over the market, Canon came out with 5 new camera models in February 2015. These consist of the EOS 5DS and 5DS R known to have attained the world's highest pixel count among 35 mm full-frame sensor digital SLR cameras. The EOS 8000D (EOS Rebel T6s or 760D) and EOS Kiss X8i (EOS Rebel T6i or 750D in other regions) entry-level digital SLR cameras, and the EOS M3 digital compact-system camera, which achieves enhanced AF performance.
Advanced technologies such as MOS image sensors, image processors and interchangeable lenses employed in its interchangeable-lens cameras have been incorporated in the product line-up. This ranges from professionaluse flagship cameras to entry-level models. It has helped Canon to maintain its global share by offering a line-up that caters to varied needs of users.