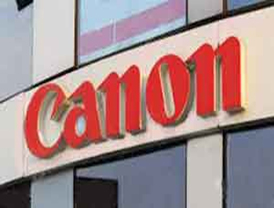 Canon Inc. has plans to set up automated manufacturing production systems in domestic factories for digital cameras by 2018 to reduce production costs by 10% to 20%. As per the plan, machines will be placed on assembly lines. From lens to components to finished products, everything will be produced in the 4 plants of Japan. The company estimates that the assembly costs will be halved to a great extent. Canon will put in about 13 billion yen (US$104) to create such a technology. A laboratory will be set up on the grounds of Oita factory that manufactures parts for SLR cameras. The laboratory is expected to begin its operations by the end of next year.
Approximately 500 engineers will work on creating robots to take over the jobs of assembly line workers. Canon will find jobs for the displaced workers.
In the past too, Canon eliminated the human element from the manufacturing of key lens components in 2013 but skilled hands were required for tasks such as assembling delicate electrical components, modeldependent outer casings and so forth. Digital cameras contribute about 800 billion yen to the revenue earned by Canon. This is nearly one-fifth of the total sales. The company is leading the market with a 30% share though the market is shrinking and the price competition is increasing.
The idea to automate portrays Canon's attempt to find a new pattern for domestic factories. Digital camera plants in China and Taiwan like the ones in Japan are incurring problems like shrinking labour pool, rising personnel costs etc. The company aims to set up a manufacturing network that can deal with aspects like exchange rates and wages.