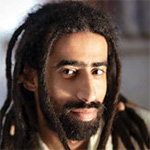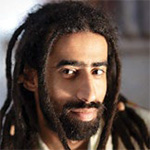 Born and brought up in New Delhi, Nakul Sharma is an avid traveller and a professional photographer. Exploring different corners of the world, Nakul believes in sharing different stories from around the world. His greatest inspirations, he says, are his fellow travellers and the varied people he meets during his journeys. According to him, the only difference between a common man and a photographer is that, a photographer can capture the inexplicable beauty through his lens which is beyond the sight of a common man. His world expedition began in the year 2014. He has so far visited 9 countries and hopes  that this adventure continues indefinitely.
As told to Unnati Sagar
One of nature's most spectacular shows can be witnessed in the form of Northern Lights. Starting from the month of October till March, the Aurora Borealis dances across the night sky displaying a mesmerizing wisp of green light. As irregular, uncertain and highly unpredictable as the Aurora activity is, the sight of it is breathtaking and photographing it is every photographers' dream. Four years ago, when Nakul Sharma started pursuing photography professionally, he too saw that dream of chasing the green lights. His dream finally came true, and the outcome is truly awe-inspiring. Nakul Sharma went on an expedition to Iceland, to hunt and photograph the Northern Lights. He came back with a slice of heaven, captured through his lens. Nakul shared with us his experience as well as a glimpse of the paradise he witnessed. Being a passionate traveller, Nakul truly believes that, "Job can wait, travel can't". His journey to Iceland was not only exciting but also challenging. Talking about it, Nakul says, "Travelling to Iceland was my dream. But when my journey began, I wasn't aware that it would be one of the toughest and the most challenging journey of my life". The best place to view the Northern Lights is far from light pollution and cities. Nakul's journey began in December 2016. Starting from Reykjavik, he travelled 4000 kms in 15 days, chasing and photographing the Aurora Borealis. "I had to work very hard, day and night to make this dream come true. I figured the best and the cheapest way to travel in Iceland is to travel on sharing basis. Sharing accommodation, sharing rides with fellow travellers and so on."
Nakul admits that as beautiful as the pictures of the Northern Lights appear to be, the process of creating them is challenging and the journey is perilous. The weather in Iceland is extremely unpredictable and changes frequently. Climatic extremities include heavy winds, freezing temperature, snow storms, hail storms and very cloudy skies. Overcoming all these obstacles, Nakul captured some stunning photographs of the ice caves, frozen waterfalls and the spectacular Northern Lights. However, his journey wasn't easy. Nakul faced disappointments, discontentment and a near death experience as well. While photographing the Kirkjufell waterfall, his foot slipped on the ice and he fell into the freezing water. "Fortunately, the fellow photographers helped me getting out of the water but the experience of standing face-to-face with death is unforgettable," says Nakul.
One of the biggest challenges in the entire trip was hunting the Aurora and for the first few days, luck worked against Nakul's favour. After facing wrath of unforgiving climate and facing days of disappointment, Nakul's patience finally paid off. On the last day of his trip, after hunting and waiting for about 45 minutes, he finally spotted the Aurora activity. It was crisp, bright and lasted for hours. This gave Nakul enough time of photograph its spellbinding beauty. Talking about his overwhelming experience of spotting the Northern Lights, Nakul exclaims, "The whole sky suddenly turned green and the lights came out dancing, moving and changing colours. I set my tripod and clicked everything my eyes could see. The only word I could utter was—AWESOME! Despite of my freezing fingers at -12 degree Celsius, the joy of clicking those pictures was warmer than any anything I have ever felt before." |SP