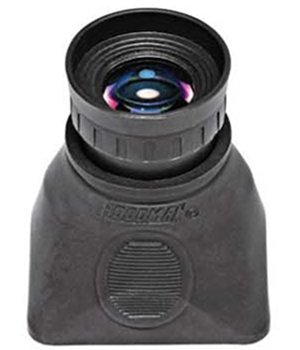 It's a perfect day for photography – nice and bright sunlight. You take some shots and try to view the results on the LCD screen. You cover the LCD with your hand, squint your eyes, adjust the camera angle, but you still can't view the images properly. Frustrating, isn't it?
Enter the Hoodman H-LPP3 Loupe. It is designed for use on all 3-inch LCDs. If your camera's LCD is smaller, the loupe will extend slightly beyond the screen, which may offer less than perfect viewing. The Hoodman Loupe is, well, a loupe with a dioptre adjustment (+/- 3 dioptre) for individual eyesights. The device is made from hard plastic and can be placed directly over the LCD; no more squinting, no more shading, no more frustrations! Not even in the brightest light!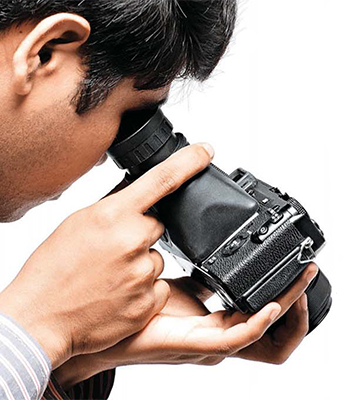 Supplied with the loupe is a soft carrying case (which could be slipped around a waist-belt) and a lanyard to keep the loupe around your neck.
Now the bad news. The Hoodman Loupe is not available in India. It is available at most photo stores in the USA at around $80. This may appear to be a costly accessory but outdoors, in bright lighting, it sure makes viewing the images much easier.
Rohinton Mehta