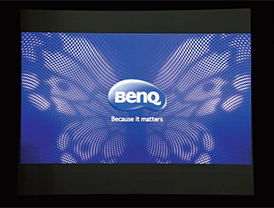 Colour management is one of the most complex technology challenges faced by the graphic and photography industries. Though we are aware of various colour spaces available, these are never fully understood. The realisation that the importance of colour management and profiling are not fully understood by the industry, led us to bring together various photographers for a session on colour management.
On the 24th of June, 2016 Smart Photography, in association with BenQ, organised a colour management workshop at St.Regis Hotel, Mumbai. The workshop was conducted by Satish Nayak, founder and CTO of Bodhi Professional Solutions Pvt. Ltd., Bangalore. Bodhi provides complete colour management solutions to the graphic, photography, and publishing industries. Rajeev Singh, Managing Create a NEW Catalogue Director and Aman Singh, Manager – B2B Products, BenQ India Pvt. Ltd. graced the occasion along with Rohinton Mehta, Technical Editor of  Smart Photography.
The event started with Rajeev Singh, Managing Director, BenQ India Pvt. Ltd. giving a brief about brand BenQ and about various solutions available with the company for colour management. He emphasised how BenQ has grown from merely a consumer electronics company to one that caters to many different areas. He also listed out the details of various BenQ products including monitors, projectors including state of the art home video projectors, business specific monitors with cutting edge features and also for medical applications with specific industry certifications. Singh further gave insights about the products for smart learning applications such as interactive devices. He also gave an overview of the various companies of the BenQ brand and about the spread and manpower of these companies. The participants were delighted when he mentioned that BenQ is an OEM for various camera, smartphone and television panels including those from Canon, Apple and Sony.
Satish Nayak, CTO, Bodhi Professional Solutions Pvt. Ltd. started his interactive session on demystifying colours by stating why colour management is essential for better colour reproduction. Colour management allows the user to better control the transition of colour from one device to another. It consists of a technology that matches colours across inputs, displays and output devices by referencing that colour behaviour to a known standard. Then he explained why it is wrong to match the colours on a monitor to the print and so on and the importance of matching devices to an accepted standard. Then he touched upon ICC profiles, different colour spaces and colour matching, explaining how to set it right for capture and the importance of a hardware calibrated monitor. This was followed by a detailed presentation on colour management.
Aman Singh, Manager – B2B Products, BenQ India Pvt. Ltd., gave a glimpse of the various BenQ products and explained the capabilities and technology used. His talk was followed by lunch.
In the post-lunch session, the participants were given interactive demonstrations on the effects of colour management, ambient lighting, and various other factors affecting the colours. All BenQ professional monitors were on display and the participants had the chance to use those products.
Overall, the event turned out to be quite a success with the participants agreeing on the effectiveness of the workshop. |SP