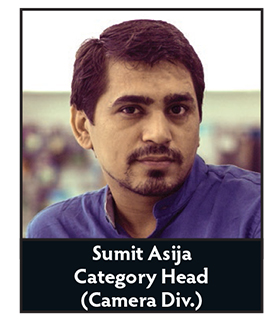 How was 2013 for Future Forward, in terms of overall sales in India?
This was our first full year of operation. The sales were better than we expected. From day one we have not compromised on our basic value, which is pre and post- sales experience for a consumer, be it stocking, customer engagement activities, post sales support, and our contact programs for the colleges and to pro community in general.
What would be your product and marketing strategies for 2014?
The Core of our strategy is engagement with the consumer. While we plan to get in to man line ATL, for brand building and awareness in the next fiscal, we will continue to invest a substantial part of the marketing budget in exposing the consumers to accessories and technologies, and contact programs to help the first timers to choose the right product with the right accessories.
You have started equipment rentals. How has the response been? How do you ensure the safety of equipment?
We found that for lot of customers their 75 percent need for an equipment was different than the 25 percent situations. For example a prosumer might be okay with a mid range SLR of approx. Rs. 75000 but for an yearly vacation he/ she might love to carry a equipment that is 5 times the value. Through rentals he can indulge in his hobby by spending a fraction of what he would have spent while owing it.
There are lot of people who would also like to experience a product before committing themselves to it.