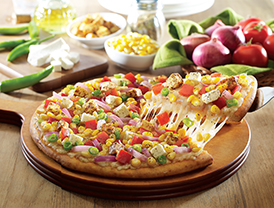 Shirish Sen is a food photographer based in Gurgaon, who has over a decade of experience in this field.
As told to Tanika Godbole
Have you always been interested in photography? In the art and craft of photography—yes; but in photography as a profession—no! My father was a keen amateur photographer, and my interest in photography has its roots in observing him experiment with his Pentax SLR.
Till I was in high school, I wanted to follow my father's and grandfather's footsteps and study medicine. However, by the time I was ready for higher education, I felt myself drawn towards the creative arts, without any clear vision of what I really wanted to do. So I enrolled in a course in advertising and graphic design. It was then that I first started paying serious attention to photography as a medium of expression as well as the technical aspects  of the field. Before I knew it, I was increasingly using the camera to execute my ideas—even processing film and making prints in a makeshift darkroom that I had set up at home. By the end of the three-year course, most of my diploma projects were photographic. Since then, the transition from serious amateur to professional photographer seemed like a natural evolution.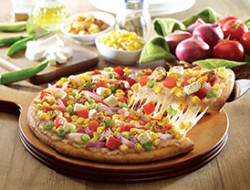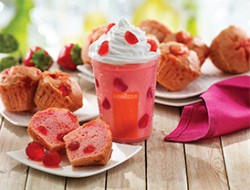 Are you a foodie? What drew you towards food photography? At the outset, I'd like to say that while it is without a doubt my favourite genre, I don't consider myself to be just a food photographer. I'm a commercial photographer, very comfortable shooting a wide range of subjects – travel, landscapes, still life, food, products. Having an exclusive food portfolio and website was a very conscious marketing strategy. I realized that if a client hires you for food photography, they need to feel that you specialize in that particular genre.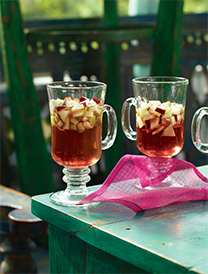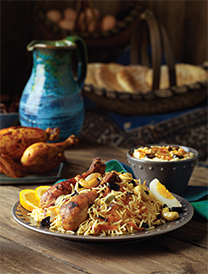 Coming back to your question though, yes I am a foodie! I'm not an expert on food, but I enjoy experimenting with and observing cuisines, particularly when I'm travelling. There is no way around it— you have to be interested in food to be able to photograph it well, and that interest has to come from within you, or you'll never be able to convey that through your images.
I was drawn to food photography quite early in my career, because I think it is perhaps the most perfect blend of art and technique. Saudi kabsa biryani rice I absolutely love the entire artistic process involved in creating a food image—the slow, thoughtful, methodical process of creation, refinement and progression. And, quite often, the final image can be as close to fine art as probably any genre of commercial photography can be! Is it difficult getting assignments in the initial stages?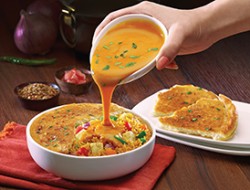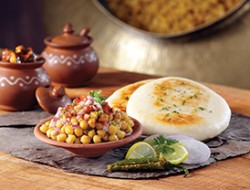 I think the hardest part of breaking into professional food photography is creating your initial portfolio. When you're starting out as a professional photographer, it is difficult to pull together the resources—ideas, equipment, and collaborators—to create a coherent, consistent set of images to show around to potential clients.
As far as the food photography market is concerned, with multi-national food companies launching new products and businesses, new restaurants opening almost every other day, and a growing interest in food-centric magazines and TV shows, there is no dearth of requirement for food images. On the other hand, with the advancement of technology and the easy access to equipment and techniques, more and more people are coming into the professional photography race and competition is growing steadily. So this is definitely an interesting time to set out to be a food photographer!
Other than preparing the dish or drink, how much pre-planning goes into a shoot? Do you previously discuss the shoot with the chef, food stylist, etc.?
Every aspect of my shoots is planned beforehand—from how the food or beverage will be prepared, to the kind of lighting, props and colours that will be used.
For advertising and packaging work I usually work with a layout provided by an art director. Prior to the shoot we discuss all the technical requirements of the project—the ingredients, the preparation process, the props and accompaniments—with the food stylist or chef, and then plan all the finer details around this. For editorial projects, the process is more easygoing, although I do prepare my own sketches and notes for these assignments. Of course, things don't always go as planned, and flexibility is essential, particularly when you're dealing with food!
I'd also like to mention that food photography is a team effort. At the very least the team will consist of the photographer and chef or food stylist, but more often there is a larger team of art directors, clients and client servicing people involved. And when you're working in such large teams you have to be open to each team member's requirements and inputs. In fact, I expect everyone involved in the rocess to bring something valuable to the table and incorporate it into my own vision.