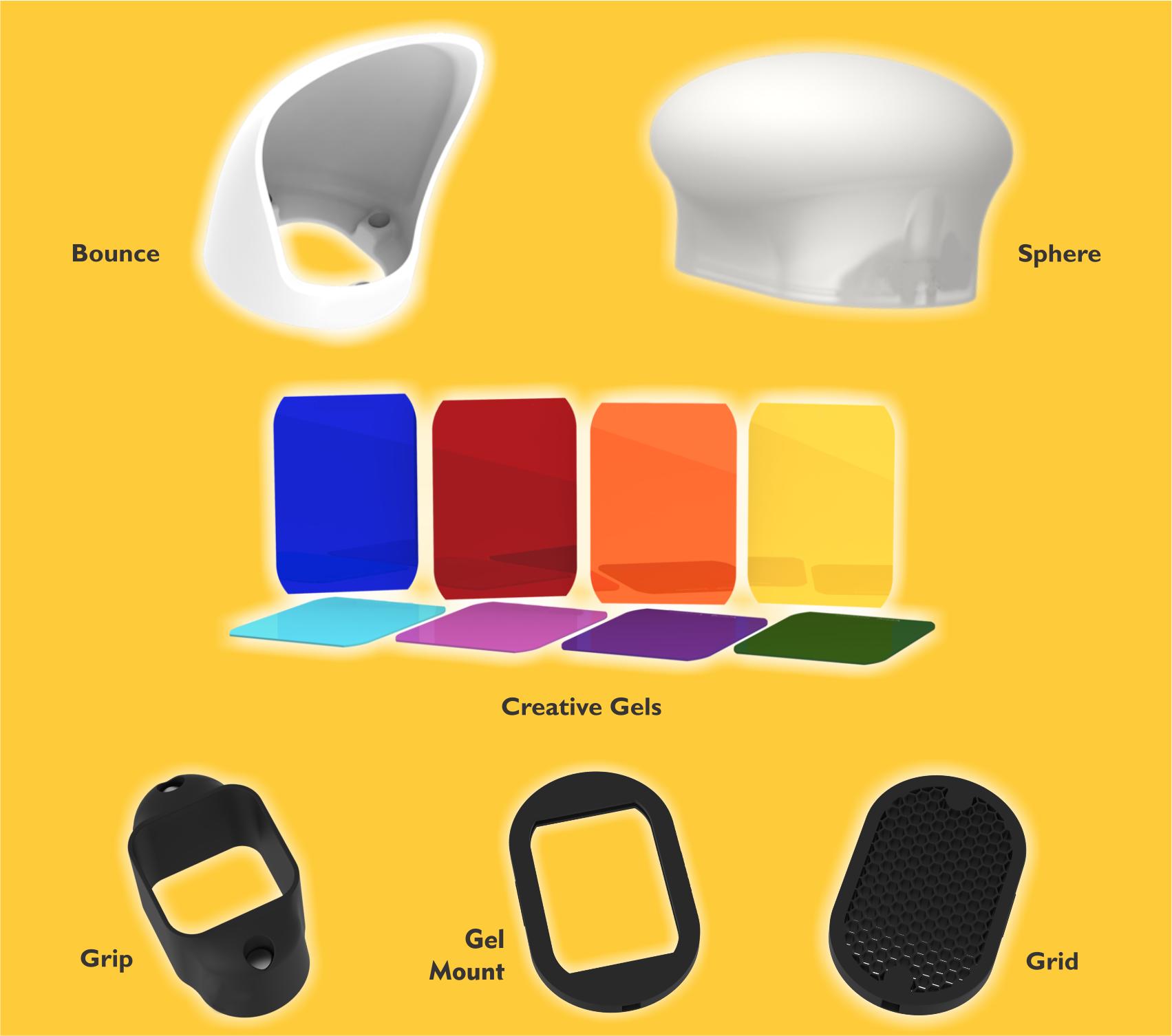 Digitek has launched Flash Bot, a kit of durable accessories and attachments for flash photography. The easy-to-carry kit with instant universal fit includes a grip, a gel mount, a grid, a flash diffuser, a modifier and different-coloured creative gels, packaged in a box measuring 14.5 x 13 x 18 cm. The Flash Bot kit is priced at Rs.9995.
Further descriptions of the attachments:
Grip – The grip has magnetic harnesses which provide quicker and stronger attachment to Speedlite Flash Modifiers compared to Velcro and sticky adhesives.
Gel – A polycarbonate gel mount for hot shoe flashes which allows you to switch between creative light gels quickly.
Grid – Made of silicon rubber, the grid helps to optimise the beam pattern at 40 degrees with a minimum light spill, providing consistent lighting coverage.
Sphere – The omni-directional flash diffuser with an in-built gel slot allows you to change the colour of the flash. It also increases the size of the light-emitting surface by over 250 percent, providing a softer light.
Bounce – The white silicon modifier allows the light to be diffused marginally, without impacting the output, making it a handy tool for enthusiasts for a calculated output with soft light.
Creative polycarbonate gels – The multicoloured gel package gives photographers the freedom to experiment with different colours or a mix of colours to get the desired output. The gels come in eight different colours: red, yellow, orange, magenta, teal, green, blue and purple.