DJI exhibited their latest flagship drones and camera stablisation systems at Photokina 2018 along with aerial photography workshops with world-renowned filmmaker Philip Bloom.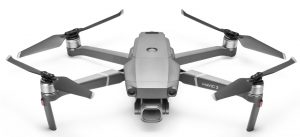 Calling their latest innovations "the future of aerial photography", the company invited all photography enthusiasts to witness how the new DJI Mavic 2 Pro and its integrated Hasselblad camera along with the DJI Mavic 2 Zoom can empower creative photographers and filmmakers to create images with a wider palette of colours, tools and effects than ever before.
Aside from showcasing its complete range of flying camera drones, DJI also showcased its latest camera stabilisation gimbal catered for the professional photographers, the Ronin-S. The DJI Ronin-S offers an advanced and precise stabilisation sytem for DSLR cameras.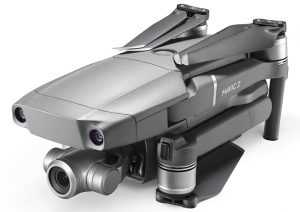 Mavic 2 Pro is the world's first drone with an integrated Hasselblad camera, while the Mavic 2 Zoom is the world's first foldable consumer drone with optical zoom capability. It is a powerful platform with new gimbal-stabilised cameras and advanced intelligent features like Hyperlapse and ActiveTrack for easier and more dynamic storytelling.
Utilising DJI's powerful three-axis gimbal technology, the Ronin-S delivers smooth, shake-free video and crisp photos, adding a cinematic and professional look to your work. The gimbal has powerful high-torque motors that support a payload of up to 3.6 kg to accommodate the most popular camera and lens combinations including the Canon 1D and 5D, Panasonic GH and Sony Alpha series.