The Expert Imaging and Sound Association (EISA) has announced the results of the 2022-2023 awards for the best products in various categories. As the representative magazine of EISA in India, Smart Photography is proud to reveal the winners selected by the Photography Experts Group. For the complete list of winners, visit https://eisa.eu/awards/
---
EISA CAMERA OF THE YEAR 2023-2024
Nikon Z 8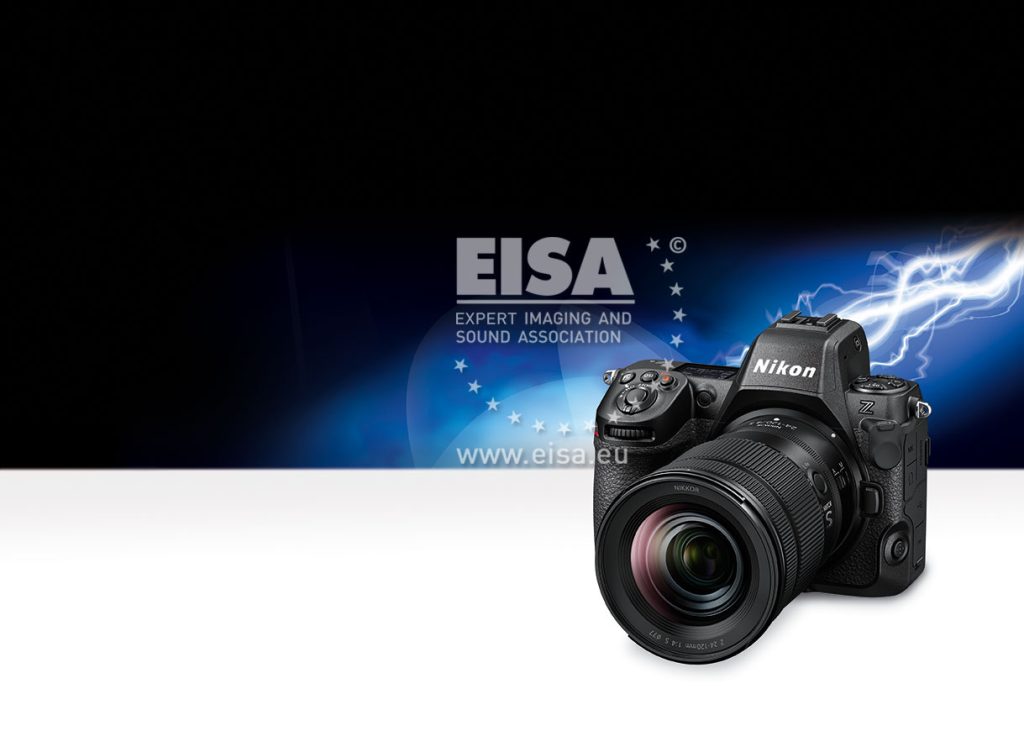 The Z 8 is a powerful hybrid camera that offers most of the capabilities of the Z 9 but in a more compact body. This mirrorless camera has a 45.7-million-pixel full-frame sensor that delivers exceptional image quality and fast shooting speeds. It also has a fast and accurate autofocus system that can reliably track subjects in any lighting conditions, and a lag- and blackout-free electronic viewfinder. Its video capabilities are equally impressive, with the ability to record up to 12-bit 8K/60p raw footage internally and a Hi-Res 2x zoom when filming in 4K. This makes the Z 8 an excellent choice for both stills and video.
EISA ADVANCED FULL-FRAME CAMERA 2023-2024
Sony Alpha 7R V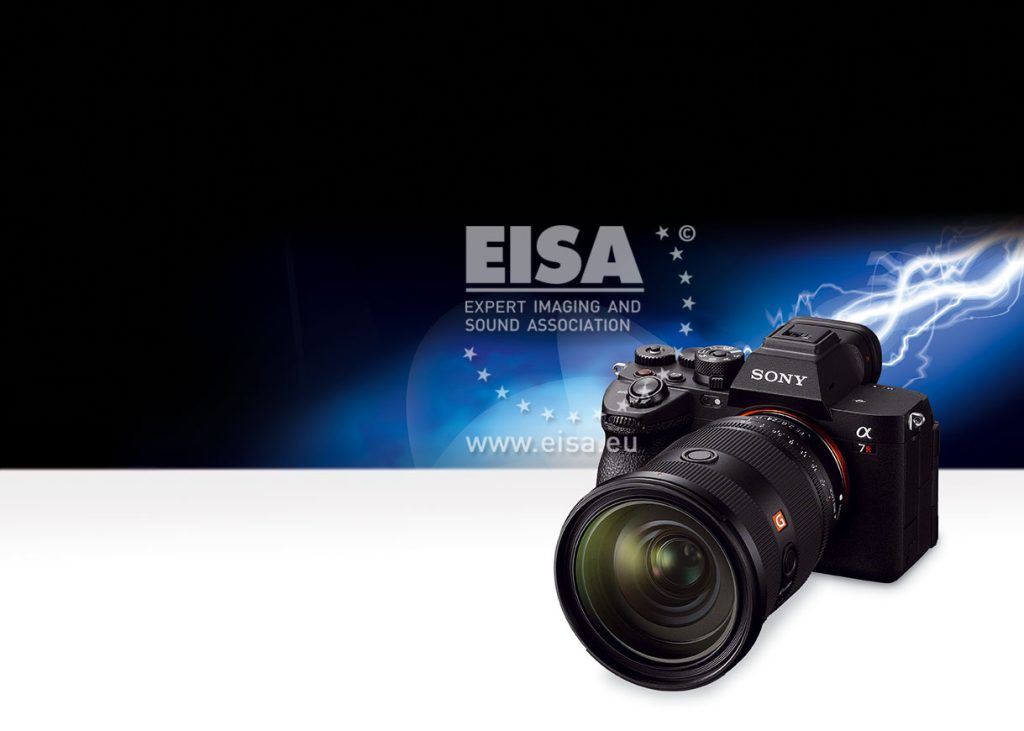 With the Alpha 7R V, Sony has married a high-resolution 61-million-pixel full-frame sensor with a sophisticated subject-recognition autofocus system powered by a dedicated AI processor. It can recognise and track focus on a broad range of subjects, including humans, animals, birds, insects, cars, trains, and airplanes. The Alpha 7R V is also capable of recording 8K video at 24fps or 4K at 60fps and includes in-body image stabilisation offering up to 8 stops of shake reduction. It has a large high-resolution electronic viewfinder and a versatile tilting and articulating touchscreen. It's a stunning camera for photographers who want to capture high levels of detail.
EISA FULL-FRAME CAMERA 2023-2024
Canon EOS R6 Mark II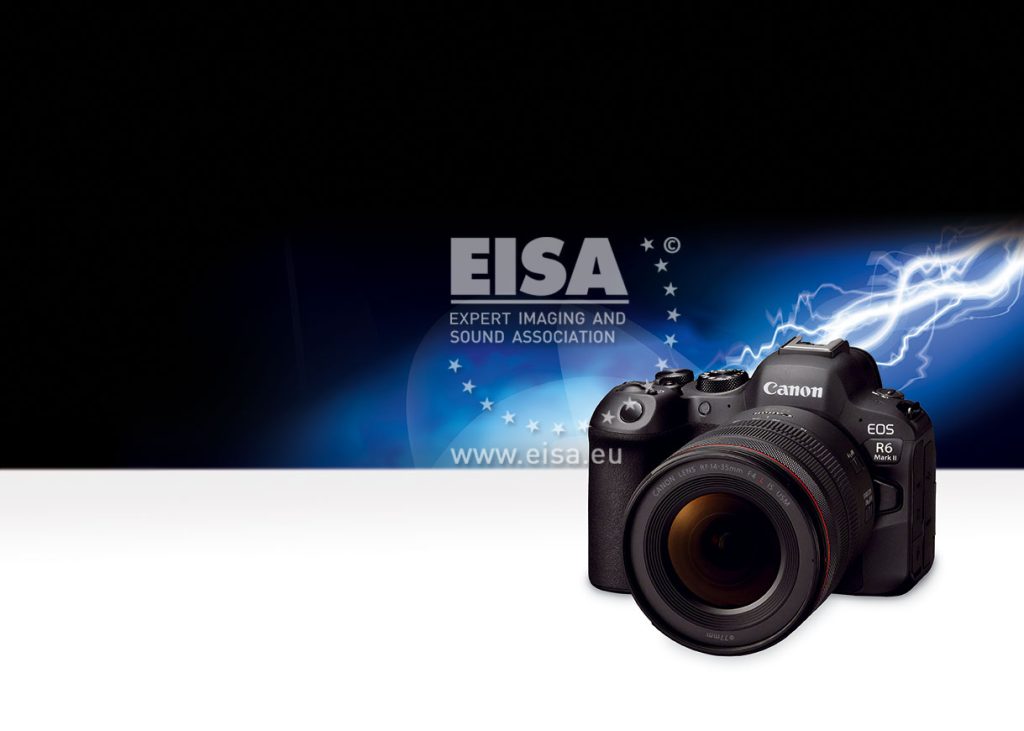 With the EOS R6 Mark II, Canon has built an extremely powerful successor to the EOS R6. The resolution has been increased from 20 to 24.2 million pixels, thanks to a new CMOS sensor that supports Dual Pixel CMOS AF II. The camera boasts an extremely high continuous shooting speed of 40fps, along with a top-notch autofocus system that reliably tracks moving subjects. It can record video internally in 4K up to 60fps and output raw video via its Micro HDMI port, making it a good choice for photographers and videographers alike.
EISA CONTENT CREATOR CAMERA 2023-2024
Sony ZV-E1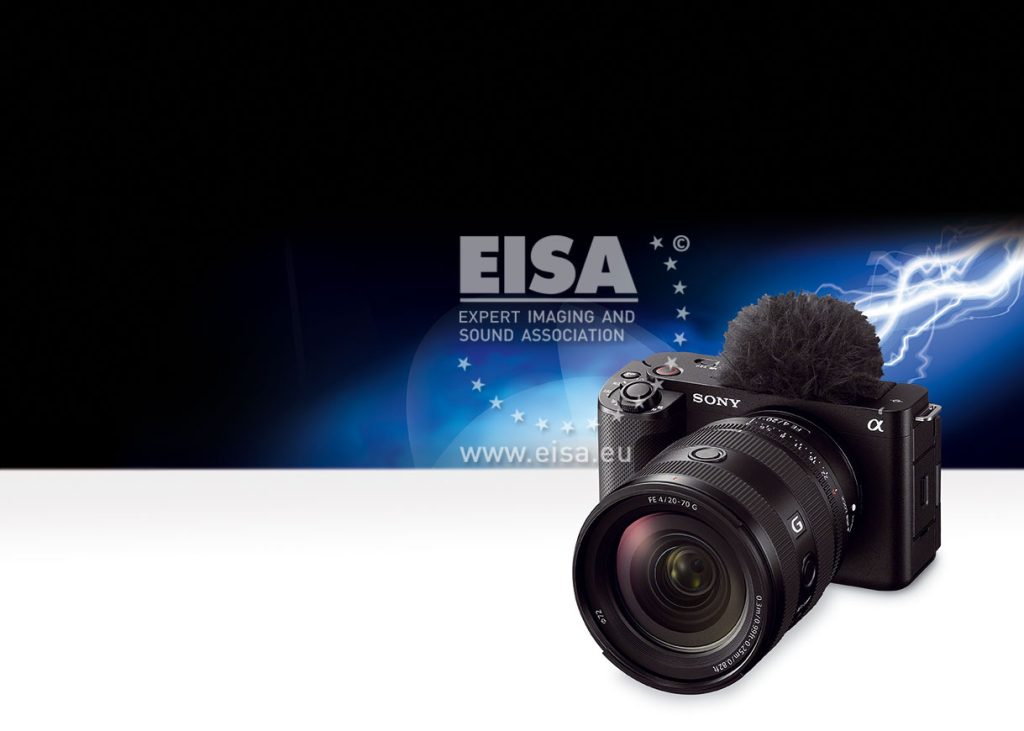 This interchangeable-lens full-frame camera is intended for content creators who wish to record vlogs, livestreams, or video interviews. With its 12.1-million-pixel sensor and fast BIONZ XR processor, the ZV-E1 can record 4K video at 60fps in 10-bit 4:2:2 colour with full pixel readout, and minimal rolling shutter. After a free upgrade it can record in 4K/120p. Its autofocus is powered by a dedicated AI processing chip. The 5-axis image stabilisation offers several modes. All this is contained in a light and compact body with a fully articulated touchscreen display, intuitive controls, and a large-capacity battery.
EISA APS-C CAMERA 2023-2024
Fujifilm X-H2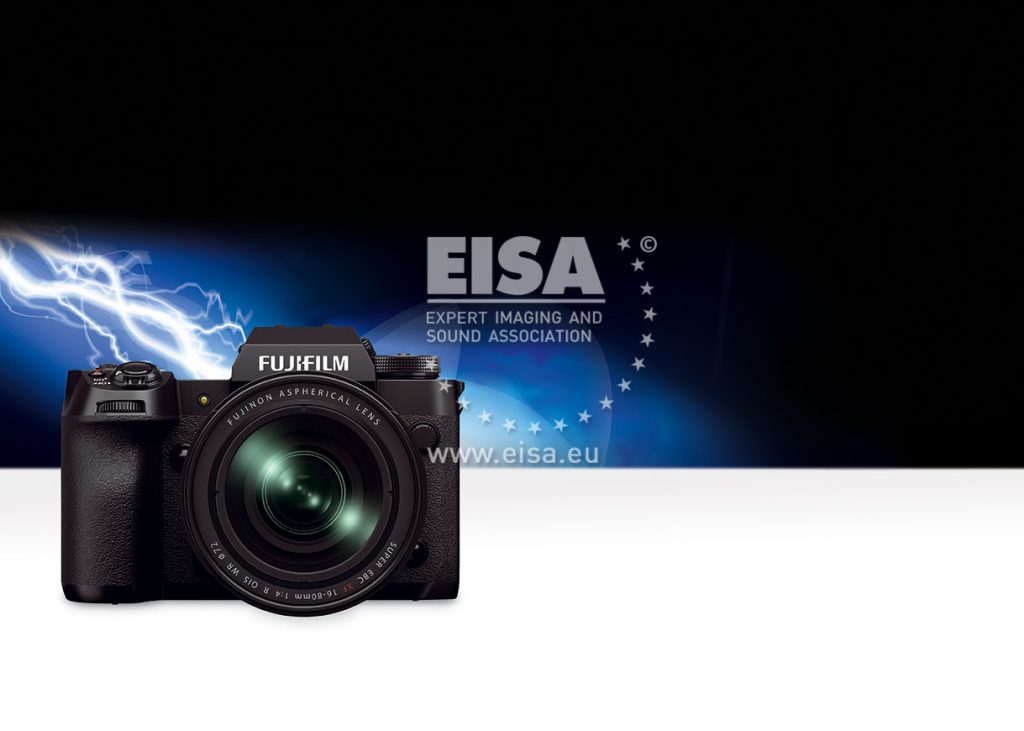 The Fujifilm X-H2 is a true hybrid camera with extensive video capabilities that offers the highest resolution available in the APS-C sensor format. Its 40-million-pixel X-Trans CMOS 5 HR sensor produces still images full of detail, and it can create 160MP files using its Pixel Shift Multi Shot Mode. It can also record 8K/30p video in 4:2:2 10-bit colour and supports both Apple ProRes and BlackMagic Raw output over HDMI. The X-Processor 5 enables subject-detection autofocus which recognises and tracks a broad range of subjects, while the 5-axis in-body image-stabilisation system offers up to 7 stops of compensation.
EISA BEST BUY CAMERA 2023-2024
Canon EOS R8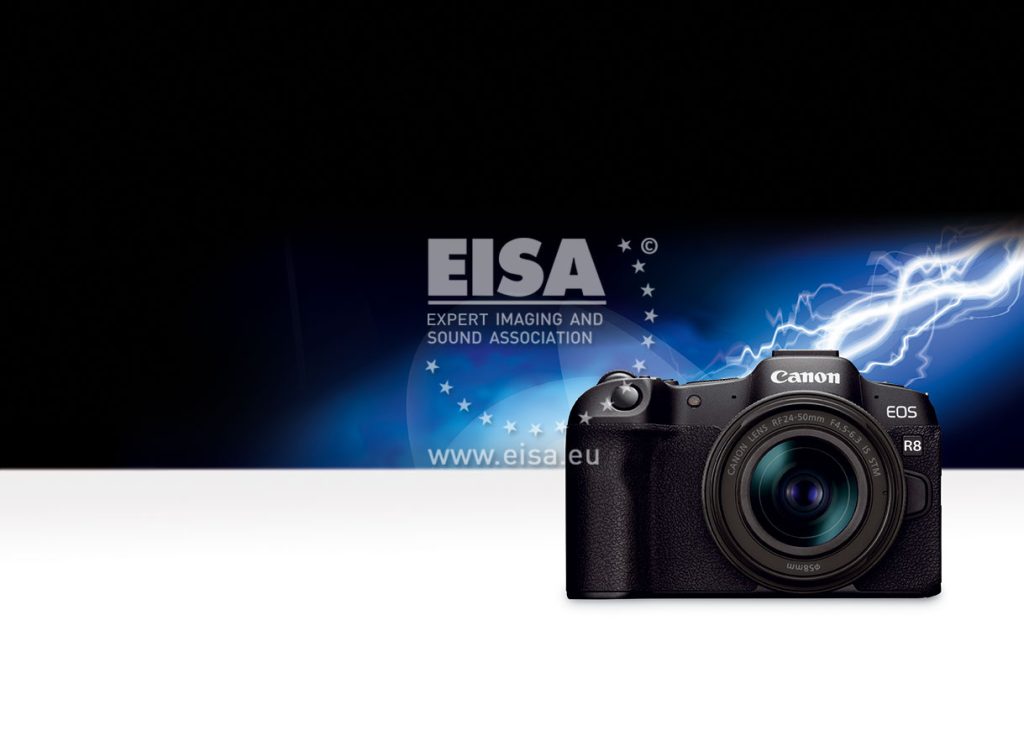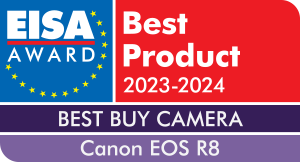 The EOS R8 offers the same excellent image quality as Canon's high-end EOS R6 Mark II, but at a much more affordable price. It employs the same 24.2-million-pixel full-frame sensor and sophisticated autofocus system, which can recognise and track a wide selection of subject types. It also offers up to 40fps shooting using its electronic shutter. Compared to the EOS R6 Mark II, it does without in-body stabilisation, uses a lower-capacity battery and has a single card slot, which enables the body to be smaller, lighter, and easier to use. Overall, the EOS R8 is a highly capable full-frame camera with an excellent price-performance ratio.
EISA VIDEO CAMERA 2023-2024
Panasonic Lumix S5IIX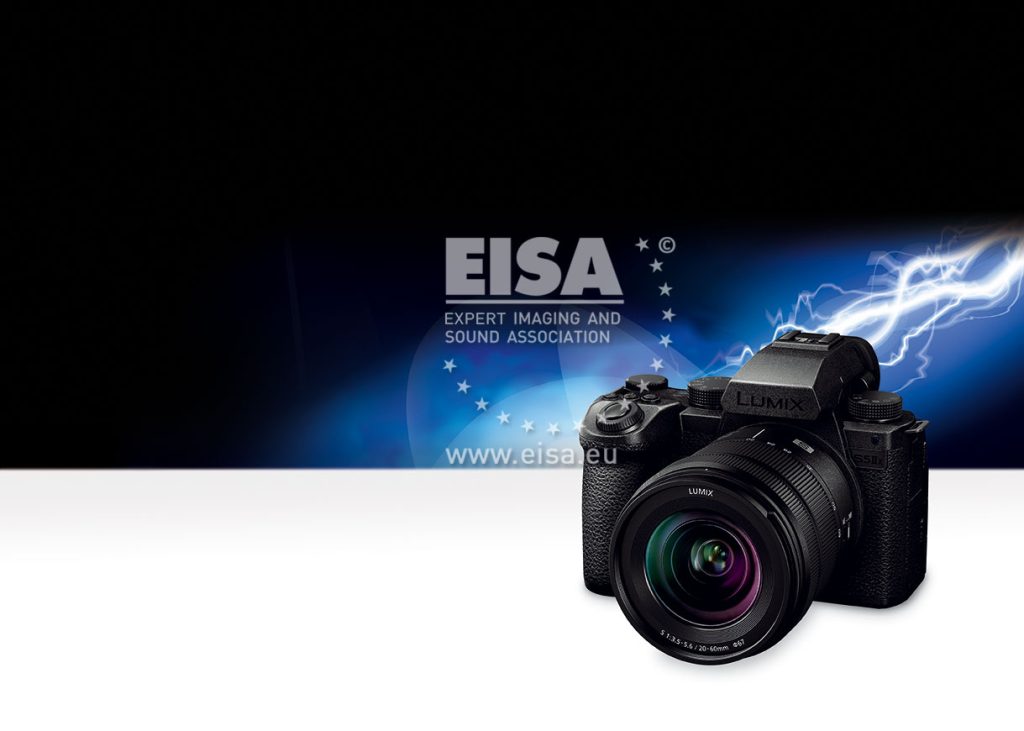 This full-frame camera provides the most comprehensive array of video features available at its price point, such as a 6K 'open gate' option using the full sensor area, and support for LUT profiles. This sister model to the Lumix S5II shares the same 24-million-pixel CMOS sensor with phase detection autofocus. The Lumix S5IIX offers more advanced features for videographers, such as raw video output, the ability to capture video with little compression, direct video streaming and the ability to record direct to SSD via USB-C. The user interface is also specifically tailored for video, making it a great choice for videographers.
EISA LENS OF THE YEAR 2023-2024
Sony FE 20-70mm F4 G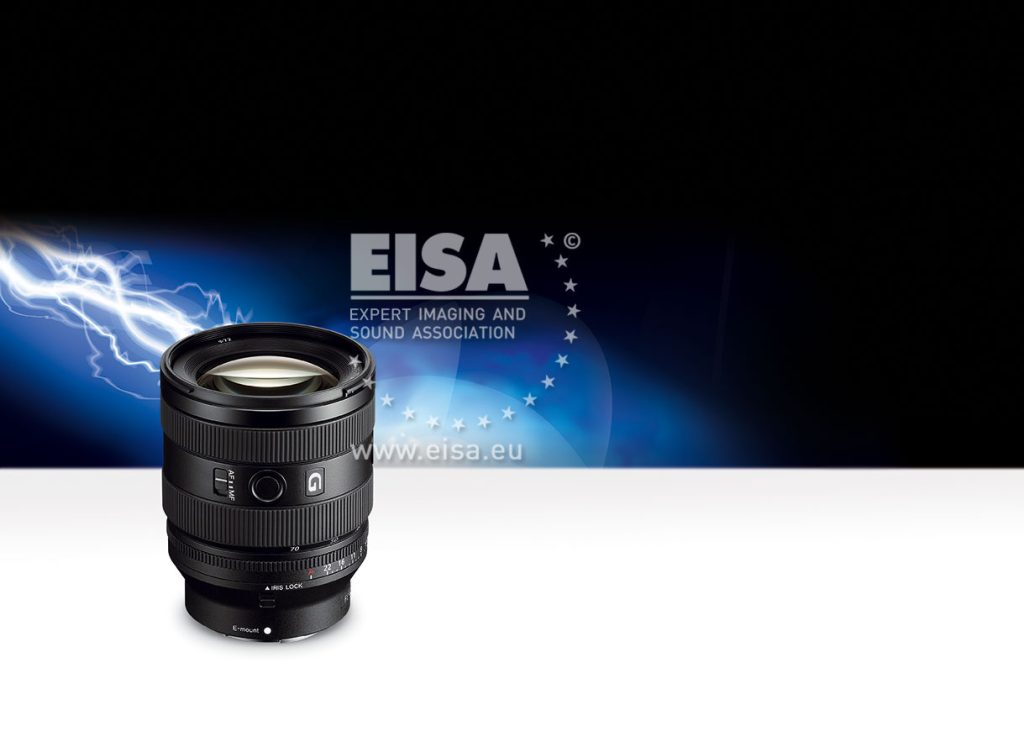 Sony's zoom lens is an excellent solution to a new problem. Shooting video requires a wider image angle to cover the same image height, because of the 16:9 aspect ratio. Therefore, the FE 20-70mm F4 G provides a wider focal length than most other standard zooms on the market. Sony has achieved this without compromising on optical performance: the FE 20-70mm F4 G provides excellent sharpness across the entire image. Low weight, weather-sealing and a fixed maximum aperture are other great practical benefits of this outstanding lens.
EISA WIDEANGLE ZOOM LENS 2023-2024
TAMRON 20-40mm F/2.8 Di III VXD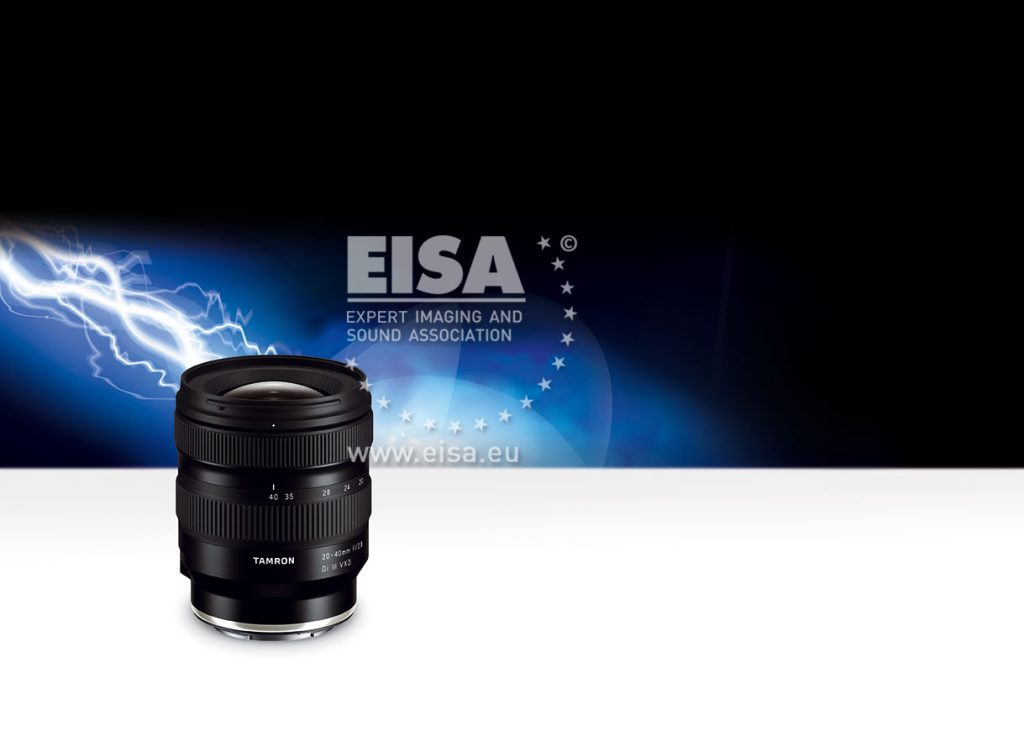 This zoom lens for Sony E-mount mirrorless cameras provides a focal-length range from 20mm wideangle to 40mm standard. It delivers very high image quality, with a fast F/2.8 aperture across the entire zoom range. The optical construction corrects and minimises image aberrations, while the compact and lightweight build makes this lens ideal for use on a gimbal or in a video rig. The autofocus system is powered by a VXD linear motor that delivers fast focusing and accurate tracking of moving subjects. At the 20mm setting, the minimal focus distance is just 17cm, which allows for striking wideangle close-up shots. As with other new TAMRON models equipped with a USB-C port, the TAMRON Lens Utility software allows users to customise lens functions and update firmware.
EISA STANDARD PRIME LENS 2023-2024
Sony FE 50mm F1.4 GM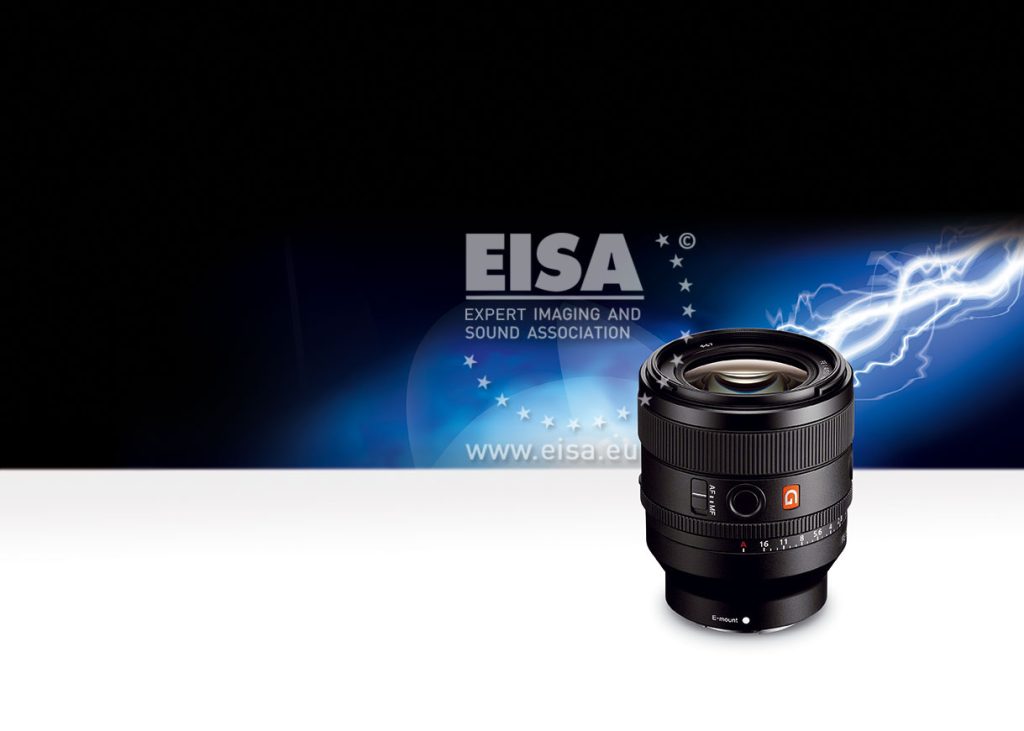 This G Master lens offers the highest optical performance and a large f/1.4 aperture in a relatively light and compact format. The lens offers faster autofocus speed, greater sharpness, and smoother background blur (bokeh) than its predecessor, thanks to an innovative optical design and high-precision manufacturing. The autofocus system offers precise and silent AF-tracking for both photo and video. Thanks to a weather-sealed construction and protective fluorine coating on the front element the lens can be used in challenging environments.
EISA PORTRAIT LENS 2023-2024
Nikon NIKKOR Z 85mm f/1.2 S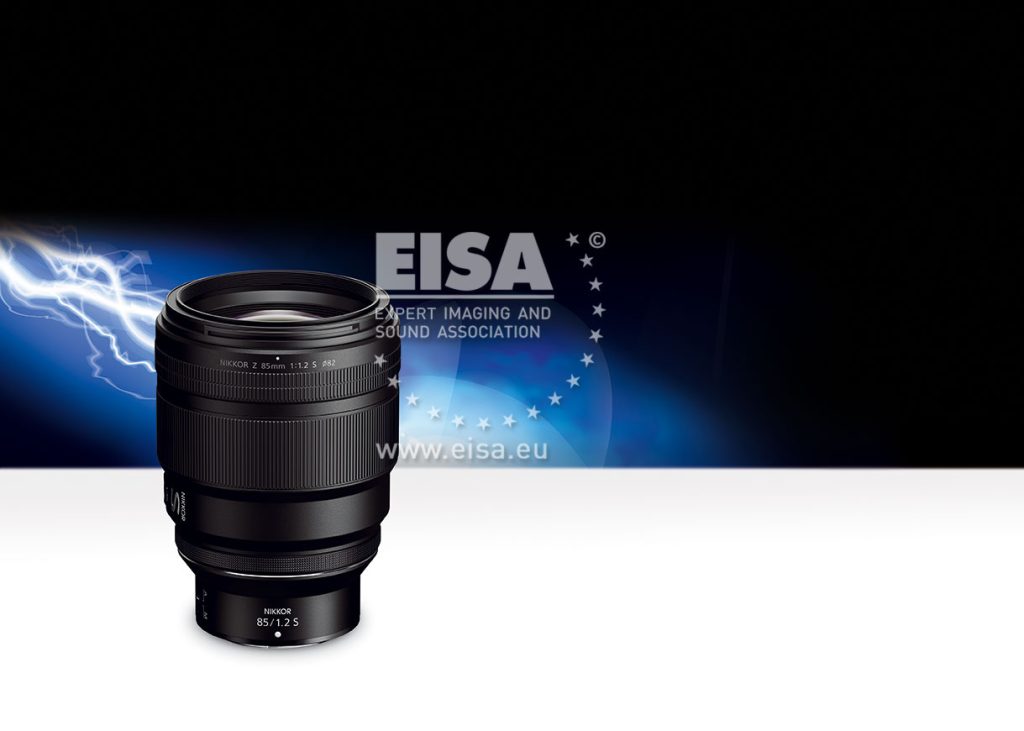 This ultra-fast lens is designed for portrait photographers who want the very best. It is extremely sharp even at the maximum aperture of f/1.2, while its 11 rounded diaphragm blades offer extraordinary bokeh. The S-Line quality build and handling ensures reliability even in harsh conditions, while the fast and silent multi-focusing system provides tack-sharp pictures and videos, even with moving subjects. Thanks to Nikon's anti-reflective Nano Crystal Coating, sharp details are maintained even when shooting against the light. The Nikon NIKKOR Z 85mm f/1.2 S is a truly magnificent portrait lens.
EISA TELEPHOTO LENS 2023-2024
Canon RF 135mm F1.8L IS USM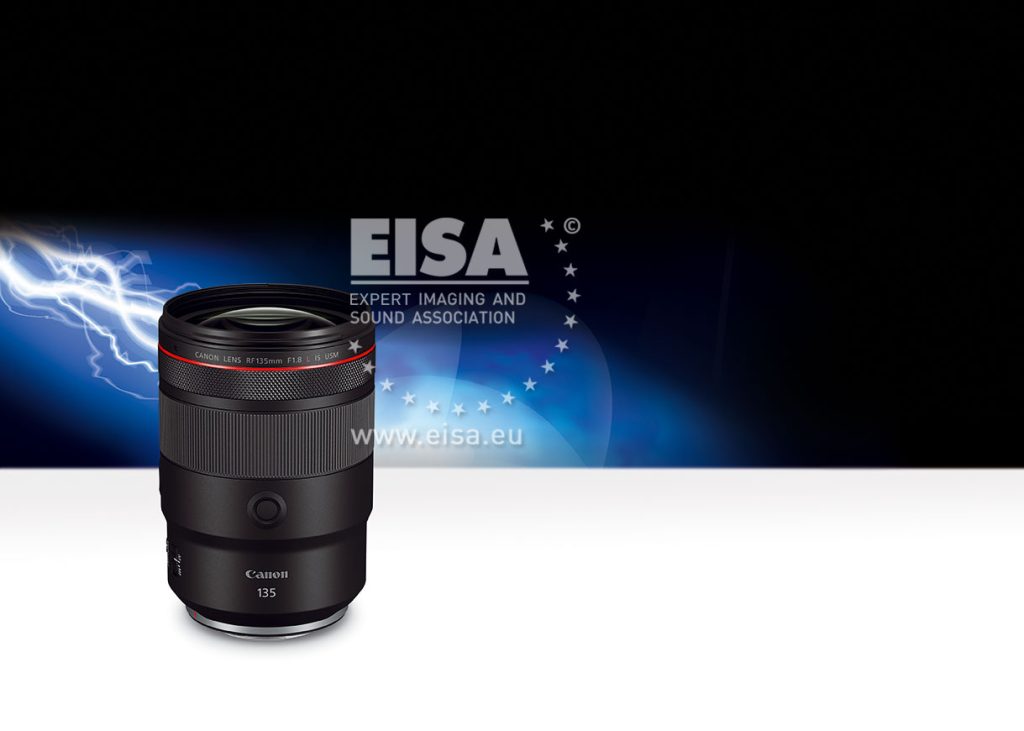 This short telephoto lens is one of Canon's most accomplished fixed-focal-length lenses. It's ideal for a wide range of subjects, such as portraits, weddings, sports, and photojournalism. The long focal length and generous f/1.8 aperture make it easy to isolate subjects and create a superb creamy background. The lens is optically stabilised with up to 5.5 stops of compensation, increasing to 8 stops with EOS R cameras with in-body stabilisation. As expected from Canon's professional L line, the construction is superb, featuring weather-sealing and customisable controls. It is not a light lens, but it feels well-balanced.
EISA SUPER-TELEPHOTO LENS 2023-2024
Nikon NIKKOR Z 400mm f/4.5 VR S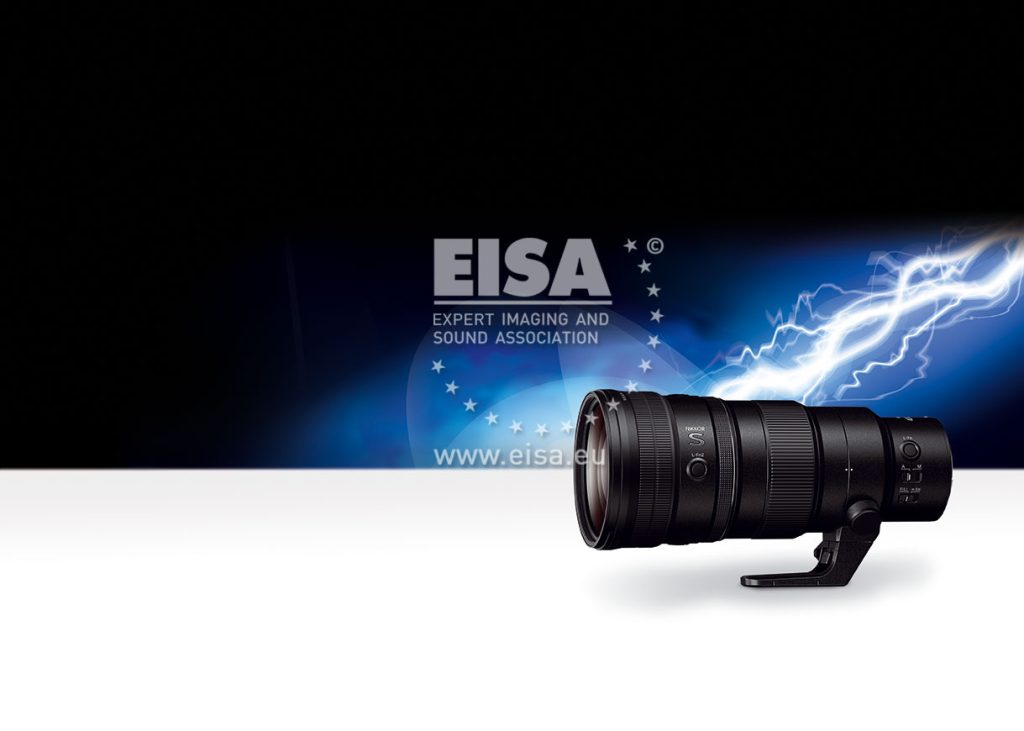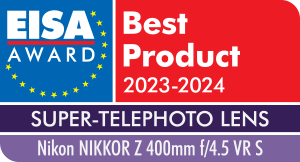 This is a surprisingly compact super-telephoto lens for Nikon's mirrorless system that offers excellent image quality. With a weight of only 1,245g, a length of only 234.5mm and a built-in Vibration Reduction (VR) mechanism for a compensation of up to 5.5 stops, sharp images can be achieved in many shooting situations even without a tripod. The f/4.5 maximum aperture ensures that the size is relatively small, while still allowing good separation of the subject from the background. With Nikon's Z 1.4x and 2.0x teleconverters, the reach can be extended to 560mm and 800mm respectively.
EISA TELEPHOTO ZOOM LENS 2023-2024
TAMRON 50-400mm F/4.5-6.3 Di III VC VXD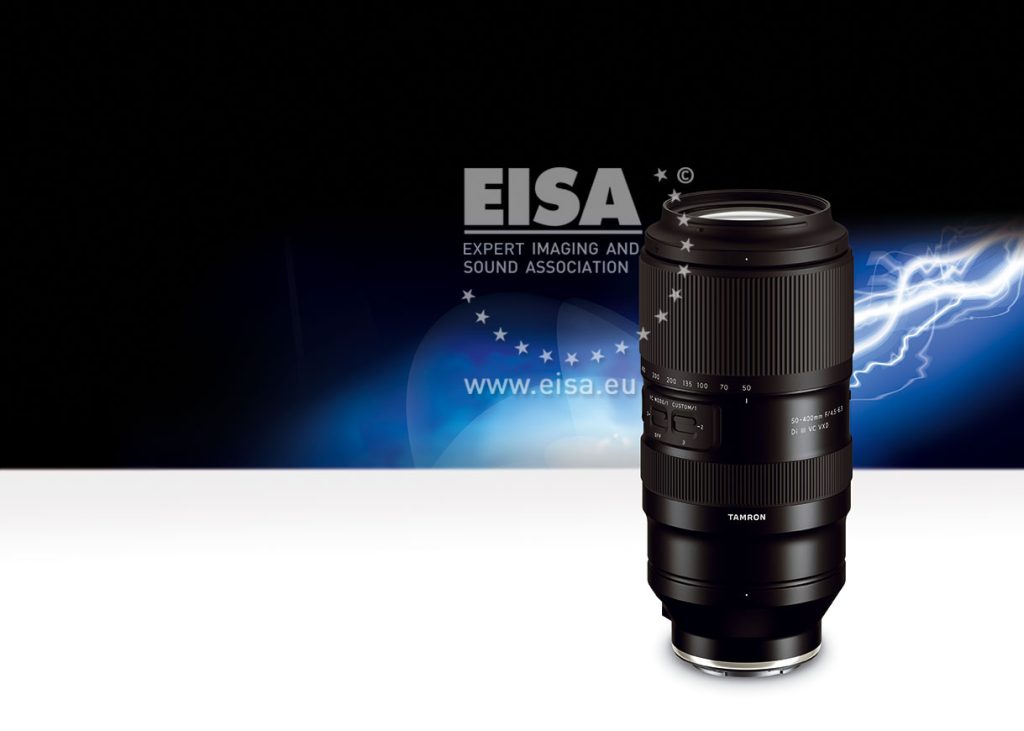 This versatile telephoto lens offers an 8x zoom ratio ideal for travel, wildlife and sports photography. The lens excels at close-ups, with a minimum focusing distance of 25cm at 50mm and exceptional half-macro capability with a magnification ratio of 1:2. It also delivers impressive performance at 400mm, with a minimum focusing distance of 1.5m and a 1:4 magnification ratio. The VXD linear motor ensures fast and accurate autofocus, while TAMRON's VC image stabilisation remains effective even at maximum zoom. Superior engineering and special lens elements deliver outstanding image quality with sharp contrast, all in a highly portable form. Users can customise functions and update firmware using the USB-C port and the TAMRON Lens Utility software.
EISA SUPER-TELEPHOTO ZOOM LENS 2023-2024
SIGMA 60-600mm F4.5-6.3 DG DN OS | Sports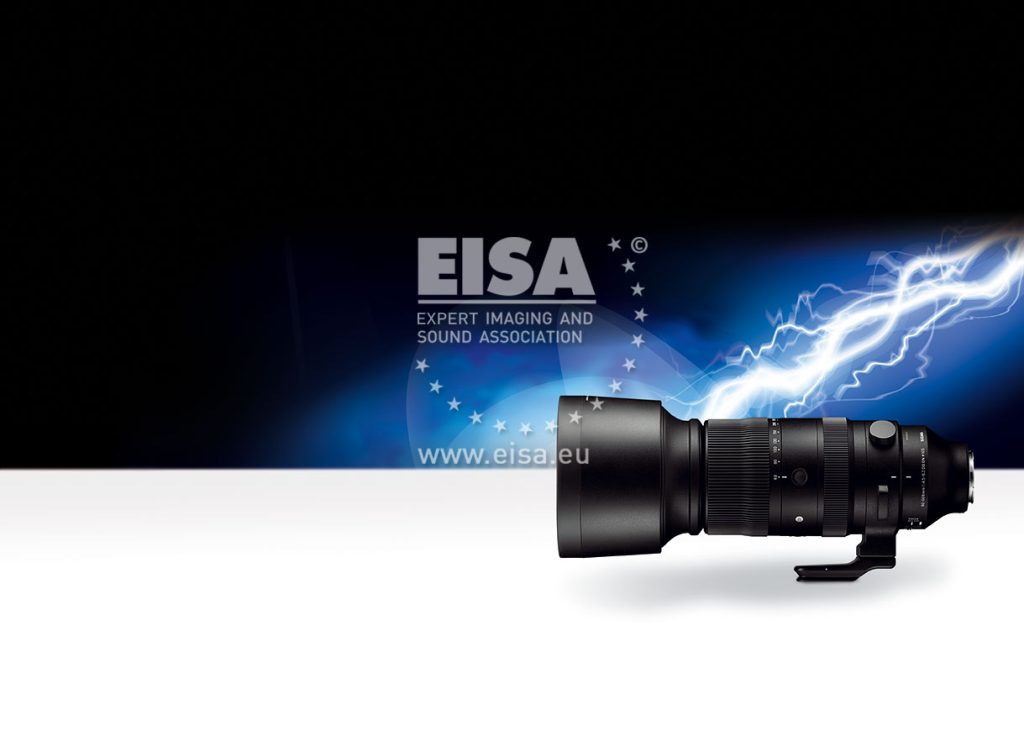 This first super-telephoto lens with a 10x zoom range for Sony E-mount and L-mount mirrorless cameras will appeal to sports and wildlife photographers looking for a universal super-telephoto zoom. A very effective OS (Optical Stabiliser) system allows users to take sharp photos without a tripod even at the longest focal length. A complex optical construction with no fewer than 27 elements ensures high quality and minimises chromatic aberrations and other distortions. A Super Multi-Layer Coating is helpful to minimise flare and ghosting. The L-mount model is compatible with SIGMA's 1.4x and 2x teleconverters for an even longer reach.
EISA MACRO LENS 2023-2024
OM System M.Zuiko Digital ED 90mm F3.5 Macro IS Pro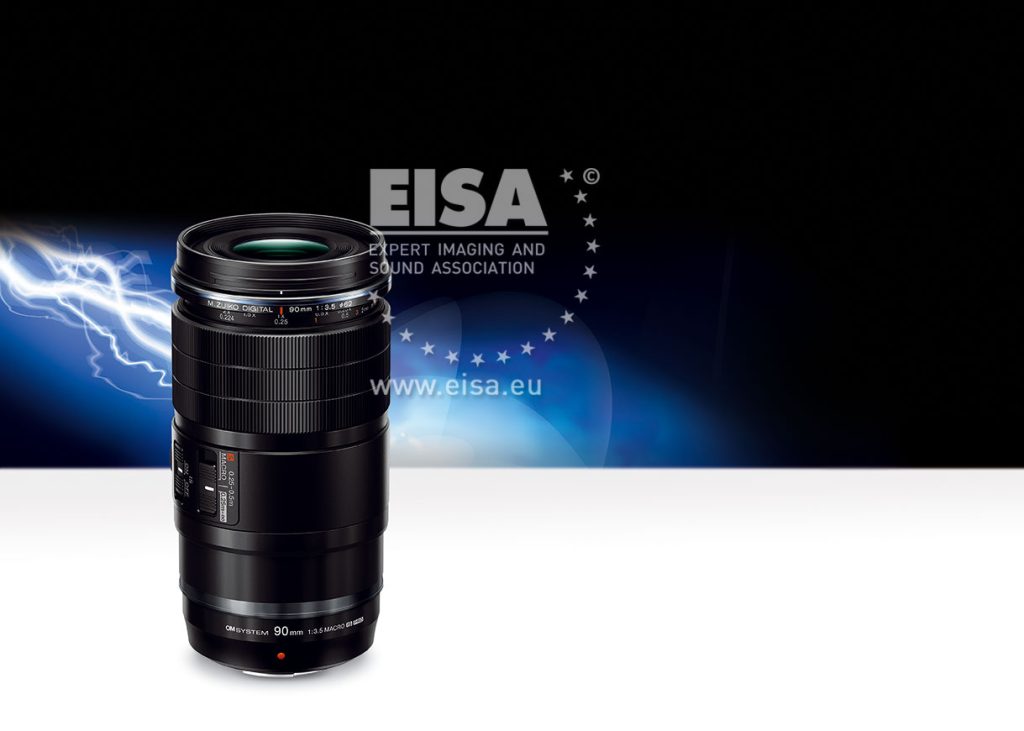 This is a very sharp and well-designed lens for macro and close-up photography. It delivers up to 2:1 macro capability, or 4:1 with a 2x teleconverter. The optical design effectively suppresses chromatic aberration. The design uses two focus groups, allowing for very close focus. The lens is equipped with an optical stabilisation system that works with the in-body stabilisation of compatible cameras to deliver up to 7 stops of compensation. Outdoor photographers will love the IP53 dustproof and splashproof qualification, and the freezeproof protection down to -10°C.
EISA MULTIMEDIA SMARTPHONE 2023-2024
Sony Xperia 1 V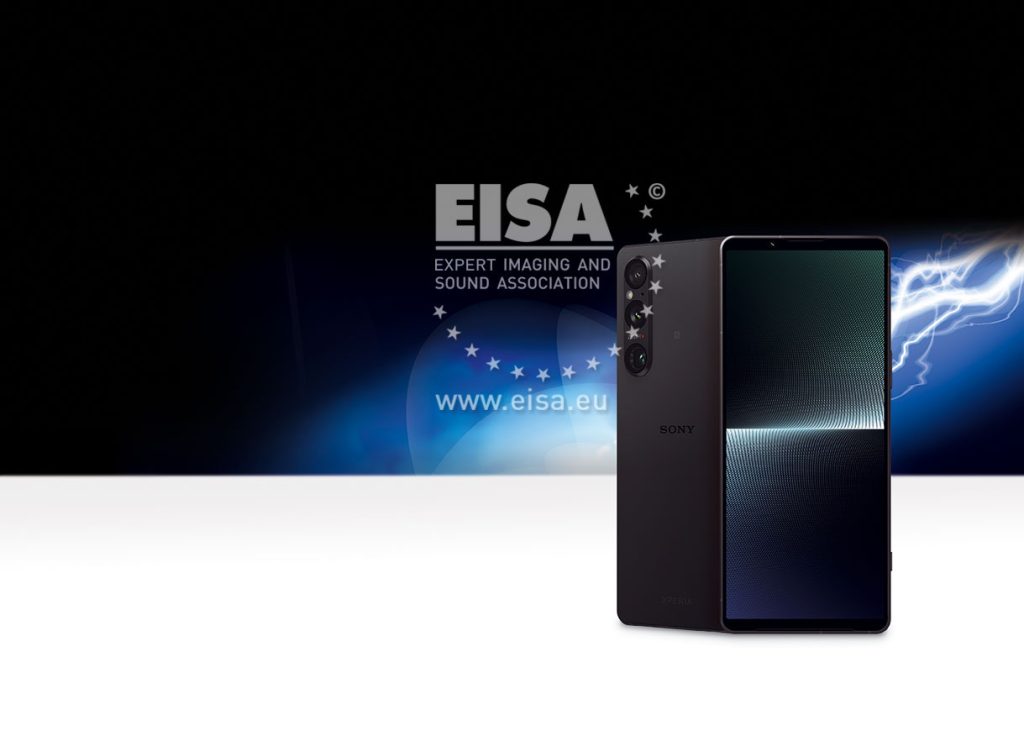 Of the Xperia 1 V's many welcome features, it's the high-quality camera system that truly stands out. Improvements for this fifth-generation flagship 'phone can be found in the sensor technology, which incorporates the new 'Exmor T for mobile', a stacked device with separate transistor and photodiode layers. The 1.7x increase in sensor size delivers dramatically reduced noise levels and a wider dynamic range, taking night shots to another level. Sony's 24mm main camera is complemented by an ultrawide camera with 16mm focus length, and an optical zoom camera with an expansive 85-125mm range. The Xperia 1 V's superb picture prowess and flexibility is backed up by its wide image 21:9 ratio, 4K resolution HDR OLED screen, latest Snapdragon processor and powerful 5000mAh battery.