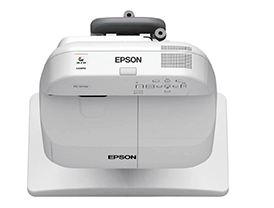 On January 8, 2015, Epson launched a new range of business projectors that are aimed at boosting efficiency and productivity in the office while providing true-to-life colour projection. Epson also launched a new large-scale venue projector which is their brightest projector to date. The products being launched include the EB-1400 series, the EB-1970/80 series and the large-scale venue projector, EB-Z9000/11000 Series
All the projectors are powered by Epson's proprietary 3-LCD technology which produce images that are 3x brighter. Thus the images are colour-accurate images, and projections of movies are smooth without colour breakup.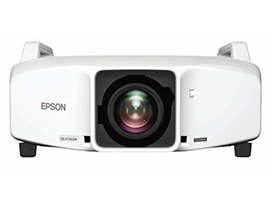 The EB-1400 series features fingertouch interactive ultra-short throw projectors. Users can use a finger to draw and annotate on projected contents on-screen to show new ideas or emphasise key concepts. The printer has added touch functions like swipe, flick, press and tap and pinch zoom to control contents on screen. The EB-1400 has multi-location interactive capabilities that allow users in separate offices to connect via the Internet and share annotations made on their respective projectors. The Whiteboard Share function enables content from the projector's whiteboard mode to be shared with participants through a URL link that can be accessed by PC or any Smart device. Up to 15 devices can be connected at any one time. The ultra-short throw projectors offer white and colour brightness of 3300 lumens as well as the interactive function that allows touch functionality.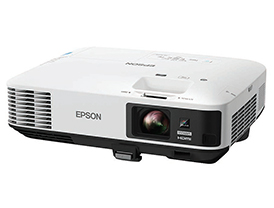 The EB-1970/80 series offers quality visuals with WXGA/ WUXGA resolution, and is the first of its kind to offer wireless operation without the need for additional software. The moderator can display four screens while toggling between up to 50 PCs, choosing which to display depending on the information needed.
The EB-Z9000/11000 series offers an equal colour and white brightness level of 11,000 lumen. Its geometric correction capabilities allow for projection on curved surfaces or corner walls too. The EB-Z10000U has a brightness level of 10,000 lumen, the highest in its range. The EB-Z9000/11000 series has flexible installation options, which means that it can project in portrait mode, and has seven interchangeable lenses including one short throw lens.
"Image quality has always been of utmost importance for us," stated Mr Samba Moorthy, Vice President – Sales and Marketing, Epson India, "which is why our focus has been on both high brightness and high colour brightness. With this new range of large venue projectors, we've provided our customers with the very best images they could get with a wide array of installation options, making it easier to obtain the brightest, sharpest images."