Epson, announced that it has retained the No.1 position in the Indian Inkjet Printer Market In the CY2022 (Jan–Dec) period. According to the latest data published by market intelligence firm International Data Corporation (IDC) in its Worldwide Quarterly Hardcopy Peripherals Tracker, Q42022, Epson captured 39.3%* market share in the Inkjet printer market [InkTank + Ink Cartridge printers] based on unit shipments. Epson shipped 853,572 printers during this period.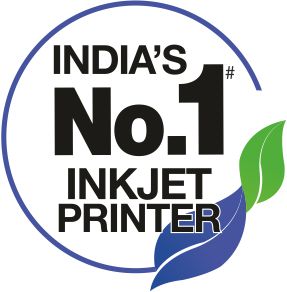 Epson says its core promise of EcoTank Printers being Economical and Eco-friendly has found wide acceptance among both home and business consumers in India. Epson introduced the concept of InkTank printing to the world in 2011 with the world's first integrated Inktank system printers. In 2022, Epson EcoTank Printers completed 11 years in India. During the intervening period till December 2022 Epson has sold over 6 million EcoTank printers in India and over 70 Million printers worldwide.
"At Epson we are committed to advancing the frontiers of the industry by providing printing solutions that are both Eco-friendly and Economical. Epson EcoTank printers are driving a change to a more sustainable way of printing. Our printers are powered by HeatFree technology, which helps them consume less power and generate less eWaste. We like to call this an EcoRevolution in printing that we are driving." said Mr. Siva Kumar, Senior General Manager, Inkjet Printers at Epson India.