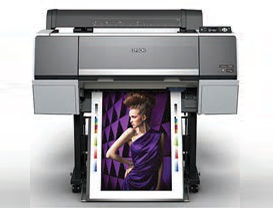 Epson has released four SureColor SC-P large-format printers targeted at professional photo, fine art and proofing markets. The printers are available in widths of 24-inch and 44-inch and eight or ten colours. The SC-P6000, SC-P7000, SC-P8000 and SCP9000 inkjet printers feature Epson's PrecisionCore printhead technology for superlative results.
The SC-P8000 and SC-P9000 utilise the company's eight-colour UltraChrome HD pigment-based ink set. This empowers the printers with a wide colour gamut and the ability to produce neutral black and white prints. These printers are ideal for producing professional quality prints, fine art prints and standard proofs. All models are available bundled with Epson's off carriage, in line SpectroProofer featuring the ILS30 colorimeter jointly created with X-Rite.
All models are also equipped with highcapacity cartridges whereas their low power consumption can help in cutting down on energy costs.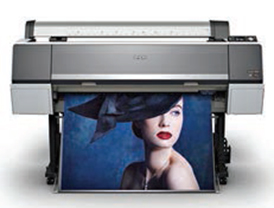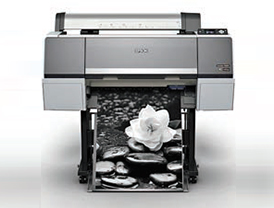 Martin Johns, Market Development Manager, ProGraphics, Epson UK said: "Our superior technology and knowhow has always helped us produce printers that exceed our customers' expectations. This new range is no exception and, with our PrecisionCore technology, customers can be assured that the results will be fantastic quality, accurate and consistent over time." The range has been made available for purchase from 1st November, 2015