After completing his graduation from Symbiosis Law School in Pune, Anant A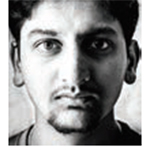 garwal embarked upon his photographic journey and haven't looked back since. 
Hailing from Dehradun, Uttarakhand, Anant's immense love for nature and travel is reflected in his photography. His decision to pursue his passion has helped him shape himself and has provided him a sense of patience and modesty. 
His philosophy while making a picture can be excellently summarised by one of the most famous quotes by Henri Cartier Bresson—"Think about the photo before and after, never during. The secret is to take your time. You mustn't go too fast. The subject must forget about you. Then, however, you must be very quick."
Anant has been photographing professionally since nine years and his work has been featured in various publications. To view more of his work in photography, kindly visit his website: www.anantphotoworks.com |SP
—As told to Unnati Sagar