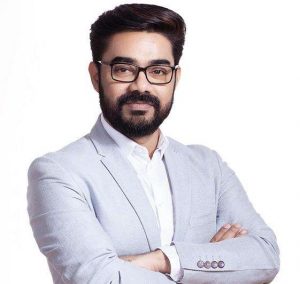 Vipin Gaur is a Delhi-based commercial photographer and an educator, besides being a director of photography. His work has been published in several national publications like Femina, Cosmopolitan, Grazia, Grehashobha, Sakhi and others. He has also done an advertising campaign for the IPL team Pune Warriors. Having worked with many fashion designers and models from around the world, he realised that it's always the natural moments we capture that make for the best images. More of his work can be seen at https://vipingaurphotography.com.
Here Vipin explains the lighting used for a fashion shoot.
Photography is an art, and just like painters we also create art but not on white canvas, instead of on black. Whereas painters paint their dreams with colours, we create with lights.
In my whole career, I have never shot without lights, be it indoor or outdoor. Since the beginning, I am using Elinchrom lights and their modifiers.
Here I am sharing my six images from different shoots, wherein I have used different modifiers to achieve different looks.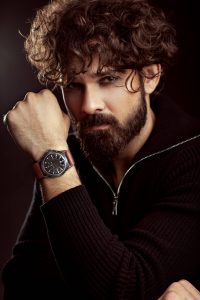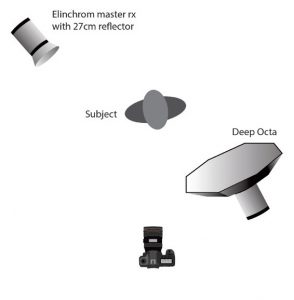 Images 1 & 2
In these shots, my objective was to create a cinematic look by giving it a reasonably shallow depth of field but with crisp details on the face as well as on the wristwatch.
I decided to use my favourite modifier — the Deep Octa because of its crispy light and balance between soft and hard light. I have used this modifier with and without the diffuser, and every time I got my desired results.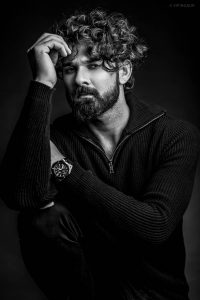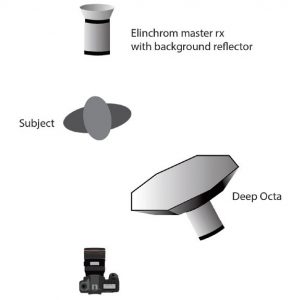 Here I wanted to shoot between f/4 and f/5, so I used a front diffuser with silver deflector plate inside the Octa, to get the wide open aperture. I always use a deflector plate inside Deep Octa because it doesn't create a hard spot on my subject; instead gives a crispier yet softer light.
Once I adequately exposed my Key light now, I wanted to create separation from the background, so for kicker light, I used a standard 27cm reflector with a grid to give direction to the light, and in another image, I used background reflector with diffusion cloth to give subtle light effect behind the model.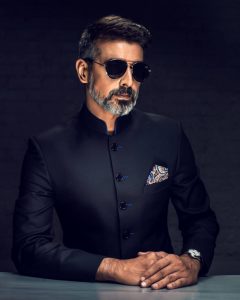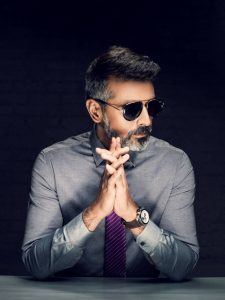 Images 3 & 4
These images are from a campaign shoot for fashion brand Logicuff. The client wanted to shoot in a portrait style but something very different. Even after a lot of research, I couldn't find anything extraordinary, so I decided to break the rules and came up with the idea of using two Key lights instead of one.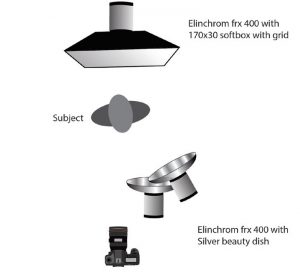 Usually, we use one Key light and one Fill-in light with less power, to just fill up the shadows created by the Key light. But in this case, I used two silver Beauty Dish on the same power, one from above the head and one from the below.
It was not so easy to use a small size silver Beauty Dish without a diffuser, but because of Hasselblad's high dynamic range, it worked like a charm and I got these images. I also used a strip softbox with a grid on a boom stand to create a subtle separation from the background.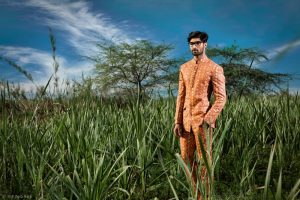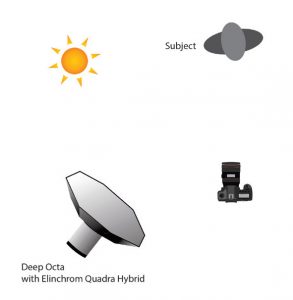 Images 5 & 6
These images were shot for fashion designer Sadan Pandey. The idea here was to shoot men's party wear at an outdoor location. As I previously mentioned, I never shoot without lights, and Elinchrom Quadra came handy at this location. Its 400 watts output was sufficient enough to overpower the rising sunlight. It is so lightweight that a single person was able to carry it throughout the shoot and that too with a Deep Octa fitted on the light head.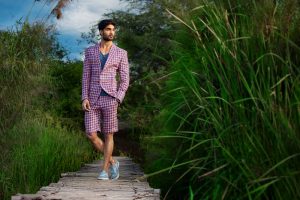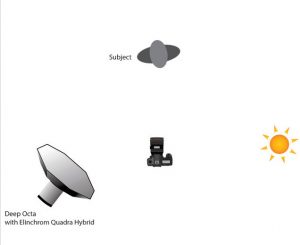 I used different aperture values to get the desired depth of field and the Quadra helped me to get my shots even at f/4. At 6 am when I started the shoot it was quite windy out there but the Quadra was able to freeze the motion even at a shutter speed of 1/125 sec. Deep Octa provided very crisp light on the subject and also on the bushes.
Elinchrom Quadra with Deep-Octa is my favourite location-light set-up.