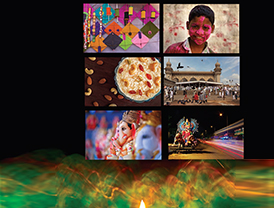 Saritha Dattatreya has a full-time job with a reputed education company. When it comes to photography, her first love and expertise lies in creative macro and nature images. She also enjoys creating images of food, abstracts, travel and different dimensions of street life. She is associated with DCP Workshops and Expeditions as a Panel Expert. She conducts workshops on basic & advanced photography and digital image processing. Saritha is also a mentor to photographers at experimental workshops on long exposure techniques, silhouettes, highlights, shadows and various other themes. She intensely relishes every moment by integrating this form of art into her daily life.
India is a land of various cultures,  religions, traditions and many languages. In ancient days, there was a good reason to celebrate every occasion and hence there was a festival for every single day in the year. For instance, one day was celebrated as a ploughing day, the next as a planting day, another as a weeding day and so on. Now with a busy schedule that people have, the number has come down to around 7-10 festivals annually. Each and every festival is celebrated in a unique way according to the beliefs and the history behind it. These are the moments to rejoice, for family get-togethers, rituals, feasts, and most importantly, to create striking and colourful photographs.
Indian festivals are a treasure-trove of photographic moments – the right time to pull out all your lenses – normal, wide-angles, telephotos and macros – to create a wide range of photo styles, subjects and compositions. Using your imagination and visualisation, you can beautifully document the celebrations photographically. Festivals like Diwali, Ramadan, Holi, Christmas, Durga pooja, Onam and many other regional festivals create excellent opportunities to capture the burst of colours, patterns, emotions, spirit and joy of the people. The fundamental aspect about creating festival images are picking out the moments that define the essence, energy and life of the occasion. Even if it is not feasible to travel around the country, there are photography opportunities in abundance right at  the place where you live; it is all about keeping your eyes wide-open and looking around.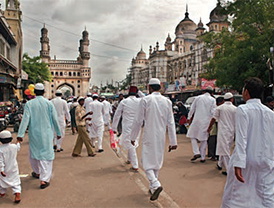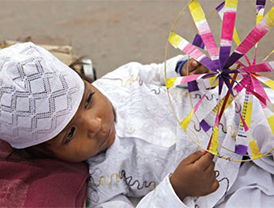 Equipment
Any camera that you have will do, but a decent flash is often needed for closeby subjects if you plan to shoot in the evening or at night. If you own a D-SLR, you could consider carrying few extra lenses that could cover all the aspects of the festival. We will cover how each lens can make a difference to a particular style of image. You will also need to carry your tripod if you intend to shoot in the early mornings or late evenings and for long exposures. Carry spare memory cards as well as extra batteries.
Camera Settings
Beginners may shoot in Program (P) mode which automatically selects the required aperture and shutter speed depending on the lighting conditions and the set ISO. Advanced photographers can use Aperture Priority mode to control the depth of field in their images. Manual exposure mode can also be used if you intentionally need to over-expose or under-expose your shots to create high key or low key images. White Balance setting would depend on the lighting conditions. If you shoot in Raw, you could compare the various White Balance presets in your Raw Converter and select the one that you like the best! AI Focus (Canon) / AF-C (Nikon) helps in capturing moving subjects and candid moments.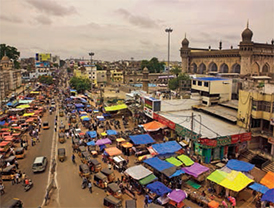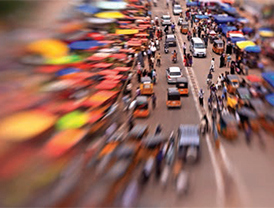 The more you know about the festival, the better you can capture its spirit and essence!
Always research and gather details in advance through the internet or local contacts about the festival that you wish to photograph. This helps you in documenting minute details of the festival like the delicacies, the temples where the festival is celebrated, 'rangoli' moments, people dressed up in bright garments for the occasion, group dances if any, and more. Researching also helps in pre-planning and pre-visualisation, which are the important aspects of creating images with impact.
Take consent
People are generally happy and in a joyous mood when they are celebrating  festivals, dressed up in their best clothes. They would love to be photographed. At times though, depending on the kind of people you are photographing, you may have to seek consent or permission before taking their pictures. This is to avoid any undesirable situation if the person does not like to be photographed by a stranger.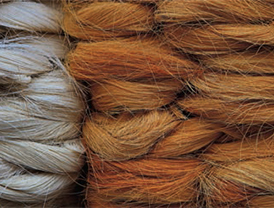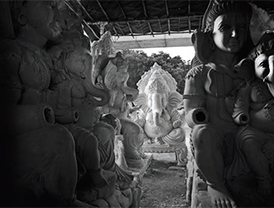 Ramadan
In the second half of the year, celebrations begin with Ramadan. Ramadan is considered as the most holy month of the year for the muslim community. It is the ninth month of the Islamic lunar calendar. The most important aspects of this festival are prayers, fasting and charity. During this month, every day, muslims around the world spend the daylight hours observing a complete fast. After the sun sets, the fast is broken with a meal called 'iftar'. They eat dates, nuts and have sweet drinks to provide instant energy. This is followed by other eatables and dessert. Prayers at night after a day of fasting is an important aspect of the rituals and is done for the purpose of eradicating the sins that have been committed. Ramadan is a time to practice selfrestraint, purify the body and soul from impurities and devote oneself to the worship of God.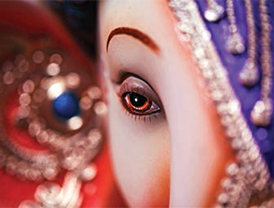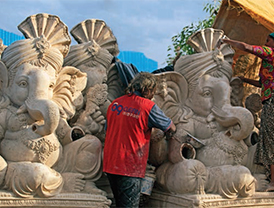 Eid-ul-Fitr marks the end of Ramadan, the holy month of fasting for the muslim. Around the world, they celebrate the festival with lights, feast and decorations. During the celebrations, people dress in their best clothes, visit their family and friends, feed the poor and make contributions to their mosques. The days of Ramadan offer the perfect time to document the festive atmosphere, prayers, shopping activities and delicious food.
These are the days when the areas of traditional muslim population are most vibrant, filled with energy, spirit and culture. It offers a perfect time for capturing the rituals, prayers, festival atmosphere, shopping activities, rich food and decorations.