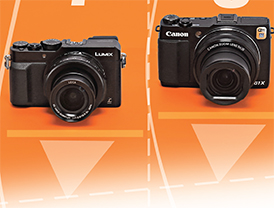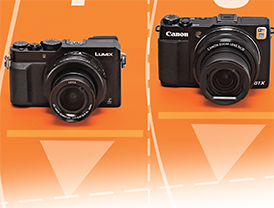 Ergonomics
Both the G1X and the LX100 are larger, heavier and comparable in size. Both feature rubber grips and large buttons. The G7X and RX100 are smaller and comparable in size. Both have small buttons and lack rubber grips. The RX100, though the smallest in the four, has a built-in pop-up electronic viewfinder. The LX100 also features an EVF.
Performance
The performance of the four cameras were evaluated using the same tripod, maintaining time, subject, framing, and lighting as consistent as possible.
Value for Money
The Canon G7X retails at Rs.44,995, while the Canon G1X Mark II carries a price tag of Rs.58,995. The Panasonic LX100 is not available in India. However, it is available in UK at an equivalent MRP of approximately Rs.50,000. The Sony RX100 III carries an MRP of Rs.54,990. However, consideration should be given to the fact that both Canon and Sony have far better distribution in terms of outlets and an elaborate service network. |SP
VERDICT
In 2014, the Sony RX 100 III was the premium compact that impressed us the most. It also won the SP Award for the Best Premium Compact Camera. Since then, both the Canon G1X Mark II and the Panasonic Lumix LX100 have entered the market. Whilst the LX100 has the edge in performance, the RX100 III remains the best all round package providing good specs, above average performance and excellent sales and service support. Yes, the RX100 III is the best buy!