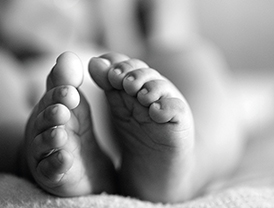 Seema Chaubey has worked for top MNCs and is an alumnus of the prestigious IIM Calcutta. She is passionate about photography and her pictures have been featured in some of the noteworthy photography exhibitions.
Hailing from Varanasi, Seema now lives in Mumbai. She takes every opportunity to capture the diversity of India through her lens. Portraits and nature photography are her forte. She uses photography as a real and powerful way of communicating with people.
A qualified professional with Masters in Physical Chemistry, Diploma in Graphics Design and EPBM from IIM Calcutta, she has carved out a niche for herself in the competitive world of photography in Mumbai. Enthused by the support, advice and demand of well-wishers and clients, she co-founded "Nostalgia Photography", an enterprise which covers wedding photography. Today, it is a leading wedding photography brand in Mumbai and is featured in online matrimony portals like Myshaadi.in and Sayshadi.com.
She also has her own Facebook page and webpage, under the name Seema Chaubey Photography to display some of her works.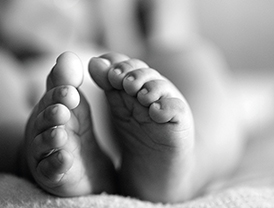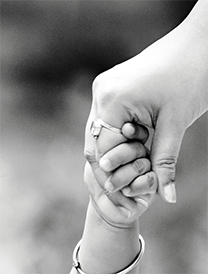 Tiny Toes                                                                       Hold my Hand
Camera: Canon EOS-1D X                                          Camera: Canon EOS 5D
Aperture : f/2.7; Shutter                                             Mark III; Aperture : f/2.8;
speed: 1/320sec.;                                                       Shutter speed: 1/3200sec.;
ISO: 2000                                                                    ISO: 1250

Following the Herd                                       Reading Together
Camera: Canon 5D MarkIII;                         Camera: Canon 5D MarkIII;
Lens 70-200@200mm;                                  Lens 70-200@200mm;
Aperture:f/2.8;                                               Aperture : f/2.8;
Shutter Speed:1/2500s;                                 Shutter speed: 1/4000sec.;
ISO 500,                                                             ISO: 640
News Buff                                                                      The Bride
Camera: Canon 5D MarkIII;                                           Camera: Canon 1Dx;
Lens 70-200@90mm;                                                    Lens 70-200@140mm;
Aperture : f/2.8;                                                             Aperture : f/2.8;
Shutter speed: 1/1000sec.;                                            Shutter speed: 1/160sec.;
ISO: 200                                                                           ISO: 2500