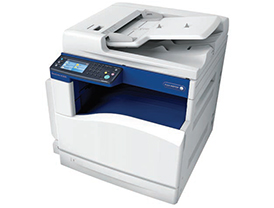 Fuji Xerox Co. recently announced the launch of its new digital colour multi-functional printers that will link with the Fuji's as well as other companies' cloud services. These devices are manufactured using the 'Smart Work Gateway' concept, which allows the users to print anywhere using wireless cloud computer systems. The ApeosPort-VI C / DocuCentre-VI C series have newly adopted the Cloud Service Hub, a platform that links multifunction devices with various cloud services. Also, Documents can be cross-searched across the  cloud services linked to the Cloud Service Hub. The company has released eight models in both, the ApeosPort-VI C series and the DocuCentre-VI C series which will be compatible with cloud services. The devices will be immediately available in Japan, Asia-Pacific regions as well as China. Suggested list prices range from 1.53 million yen to 4.59 million yen depending on functions.
Vivo launches Xplay 6
Chinese manufacturer, Vivo, launched its newest smartphone, the Xplay 6. It features a 16-megapixel camera with f/2.0 aperture and a curved 5.46" QHD AMOLED display. The XPlay 6 adopts the recent dual camera trend with a 12MP main camera and 5MP secondary sensor. It is powered by Android 6.0 Marshmallow and Vivo's Funtouch OS 3.0, and comes with a Qualcomm Snapdragon 820 chipset. With a 6GB RAM, Vivo's newest smartphone features a massive a 4,080 mAh battery and 128GB storage. The Xplay 6 features a 5.46-inch, 2,560 x 1,440 resolution display and is available in gold or rose gold. The Xplay 6 will become available in China on December 12 for approximately $651.