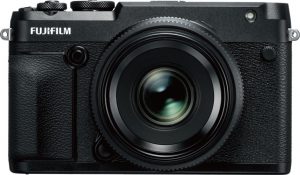 Fujifilm has announced the new GFX 50R rangefinder-style medium format mirrorless digital camera. Featuring a large 51.4MP G Format CMOS image sensor and X-Processor Pro image processing engine, the GFX 50R delivers superior image quality in a compact and lightweight body reminiscent of their renowned medium format film cameras widely used in street and documentary photography. The GFX 50R is equipped with a 0.77 x 3.69M-dot OLED electronic viewfinder for accurate focusing and framing images. Weighing approximately 145 g less than the GFX 50S, this camera offers intuitive handling in a rugged, weather-sealed body to meet the varying needs of photographers.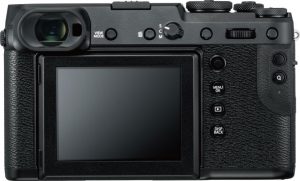 The GFX 50R features the Fujifilm G Format 43.8 x 32.9 mm sensor, Supporting Fujifilm's renowned Film Simulation modes, the camera allows photographers to opt for the tonality of photographic films such as Velvia, PROVIA and ACROS, used for many years in medium format film cameras by professional and enthusiast photographers alike. The micro lenses on the sensor in the new GFX 50R have been designed to optimise light gathering performance and image resolution to deliver images that precisely reproduce the subject's texture, three-dimensional feel and even the atmosphere of each scene.
Featuring a robust magnesium alloy body, the GFX 50R is weather-sealed in 64 places, designed to be weather- and dust-resistant, and capable of operating in temperatures as low as -10 degrees Celsius. The GFX 50R is also built for intuitive operation. Equipped with a Focus Lever to allow quick focal point adjustment, the GFX 50R eliminates selector buttons to provide extra space for comfortably holding the camera. The top of the body sports two dials – for shutter speed and exposure compensation – constructed of milled aluminium to give the camera professional durability and feel.
The GFX 50R camera weighs 775 g with built-in EVF, approximately 145 g lighter than the GFX 50S, and the body is just 66.4 mm thick, 25.0 mm thinner than the GFX 50S. The rangefinder style design allows photographers to keep one eye on the subject while looking through the viewfinder with the other eye, enabling users to check the scene around the subject matter to ensure optimal capture.
Providing photographers with enhanced connectivity, the GFX 50R is the first model in the GFX system to feature Bluetooth low energy wireless communication. This feature offers the ability to pair the camera with a smartphone or tablet for easy transfer of pictures via the free Fujifilm Camera Remote application.
The GFX 50R will be available late November 2018 in the U.S. and Canada for USD $4,499.95.