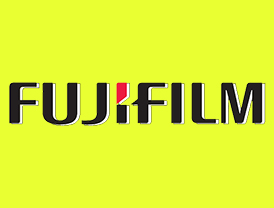 Fujifilm North America Corporation has unveiled the all new Fujifilm X-T1 IR (Infrared)—a one of its kind advanced infrared X-series mirrorless camera that is a boon to technical experts, law enforcement, medical research and other scientific communities. Nearly similar to the Fujifilm X-T1, this new camera incorporates advanced infrared technology to see light from the ultraviolet, visible and infrared portions of the light spectrum ( approximately 380nm-1,000nm).
In scenarios which involve crime scene investigations, healthcare diagnostics, fine art photography and more, this camera can prove to be handy because of its 16.3MP APS-C X-Trans CMOS II Sensor. The camera has retained the 100% silent electronic shutter of the X-T1. This camera's electronic viewfinder allows perfect night vision with an infrared light source, normally invisible to the human eye.
The camera's exterior is constructed of magnesium alloy and is weather resistant, making it perfect for photographing in different weather conditions.
The camera will be made available for purchase October 2015 onward at USD $1,699.95.