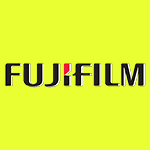 Fujifilm Corp. stated that it has noted a 49.4% gain in its net profit, which amounts to nearly 24.305 billion yen for Q1 of 2015 on a revenue of 590.918 billion yen. On the whole, a 5.8% increase. Profit in operation soared by 21.3% to 36.193 billion yen.
The Imaging Solutions segment recorded a 7.4% sales gain to 84.870 billion yen along with a profit in operation of 4.5 billion yen that totals up to a 39.4% leap. When it comes to photo imaging business, sale of instant cameras like the Instax series and different designs of instax film rose globally. The number of companies utilising instant cameras went up to 100 from previous year's 70. 1.03 million units of these were sold, which is a 17% gain . An annual target of 4.6 million units has been set. The sales of the company also increased. This has been attributed to the growth in the value-added printing business.
One of the main contributors to this growth were the sales of year album photo books and shuffle print services.
The Electronics imaging systems' sales decreased because of a drop in sales volume along with a shift to high-end models. The premium digital cameras of the X series delivered a steady performance. The company has plans to venture into sales of broadcast zoom lens that provides an exceptional optical performance with a 4K camera. As for the forecast, the company is anticipating a revenue of 2,580 billion yen indicating a 3.5% gain with an operating income of nearly 190 billion yen coming up to a 10.2% gain. When it comes to net income, a 1.2% gain is expected, which is about 120 billion yen.