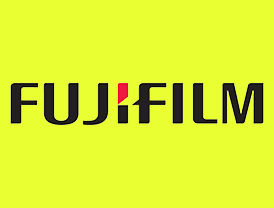 Fujifilm Corp. announced that they will invest about 1 billion Yen to boost the production of their instant camera, instax mini (nicknamed 'Checki') and instant film in order to meet increasing international demand. The company will expand film production lines at the Ashigara Factory in Kanagawa Prefecture, Japan, and camera body production at the Suzhou plant in China. Both plants will expand 20% to 30% production capacity when they start operation next spring. The company has sold some 1.8 million units of instant cameras for the first half of fiscal 2014 (ending September), an 80% year-on-year gain. They revived the sales outlook to 3.5 million units, 1.5x the previous fiscal term. This seems to have pushed the operating profit for the April-September period.
Fujifilm launched the Checki in 1998 and sold over 1 million units in 2002, about 90% of which were sold in Japan. The sales in Japan then declined, and hit bottom in 2005. Fujifilm then took up a marketing tactic to use the camera in a drama produced in South Korea in 2007, which attracted viewers' attention as a novel camera to produce prints on the spot. This caught on among youngsters, who had rarely ever seen film and instant cameras. The popularity of Checki also spread gradually to Asia, USA and Europe.
In Japan, Checki is popular among females in their 10s and 20s. The users tend to give out prints to friends with a written message on them for special occasions like birthdays, weddings etc. The company has added new marketing channels through famous stores such as Walmart and Urban Outfitters in the USA, and Le Bon Marche in France. Checki was also promoted at the Photokina 2014 in Cologne, Germany, and new models to back up the growing trend were announced.