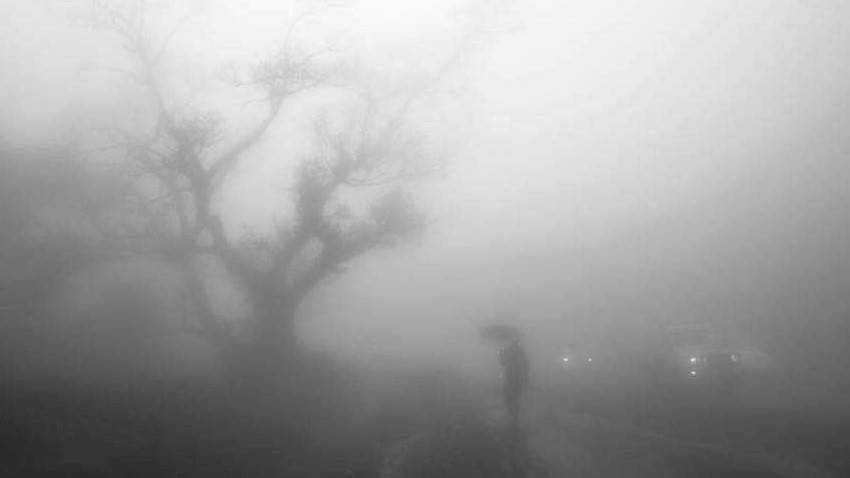 It's the Indian summer. It's hot, humid and uncomfortable. You sweat, you swear. Tolerance levels go down, tempers flare up. As a photographer you hate the season. By nine in the morning the sun beats the daylights out of you. The lighting contrast shoots up crazily; highlights blow out, shadows go deep without detail. The landscape is barren; everything is dry and colourless.
Not all is lost. Have faith. The summer gives way to the rains. Aah! Some consolation! But, are you prepared for the rains?
The rainy season opens up new opportunities for landscape photographers; the same is the case for photographers interested in close-ups and macro. There is greenery everywhere. Contrast levels dip, making 'exposures' easier – there is less chance for the highlights to blow out or shadows to go detail-less. Ponds, lakes and rivers take on a fresh new look giving us ample chance to be creative. Lightning creates great images (but remember, it's not worth risking your life), so do rainbows.
Moving about in the rains can be a nuisance. Equipment could get wet and that would signal the end of road for most photographers (the richie rich could get a new camera but for most of us, it's the curtains, at least for the time being).
What will you need?
A large waterproof umbrella, the larger the better. Don't buy an umbrella with a metal ferule, because it could attract lightning!
An oversized raincoat (so that you could tuck in your camera bag too)
A plastic bag to cover the camera from water spray; a pro-quality rain cover (like the one shown here) would be very useful) Zip-lock plastic bags; rain shoes (I prefer gumboots because it keeps my feet totally dry); small dry towels to dry your hands and wipe off any water drops on the camera. In case your camera bag has a rain cover, that would be good too.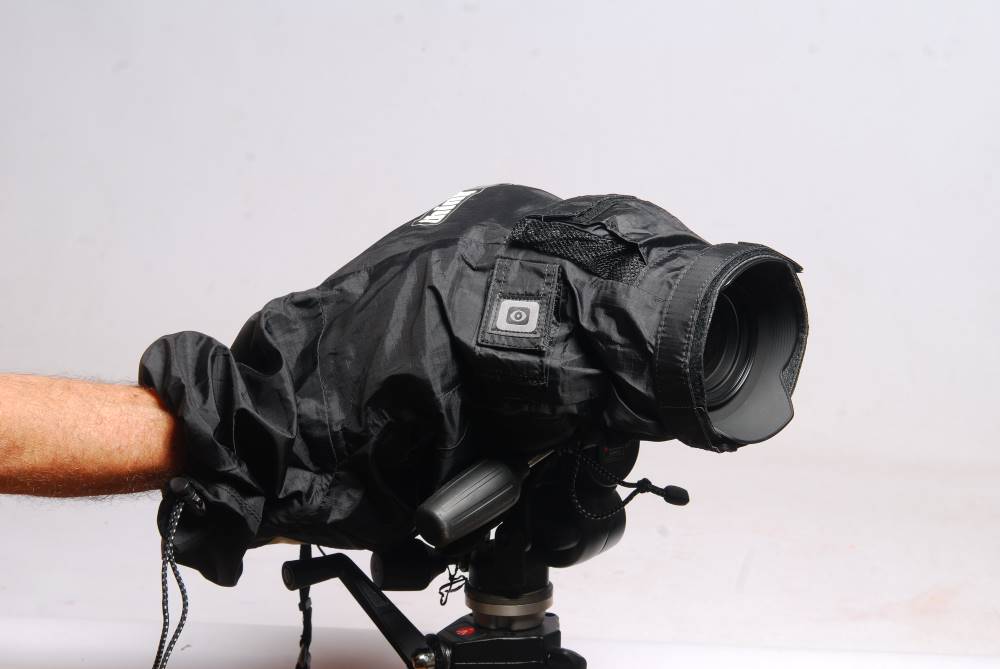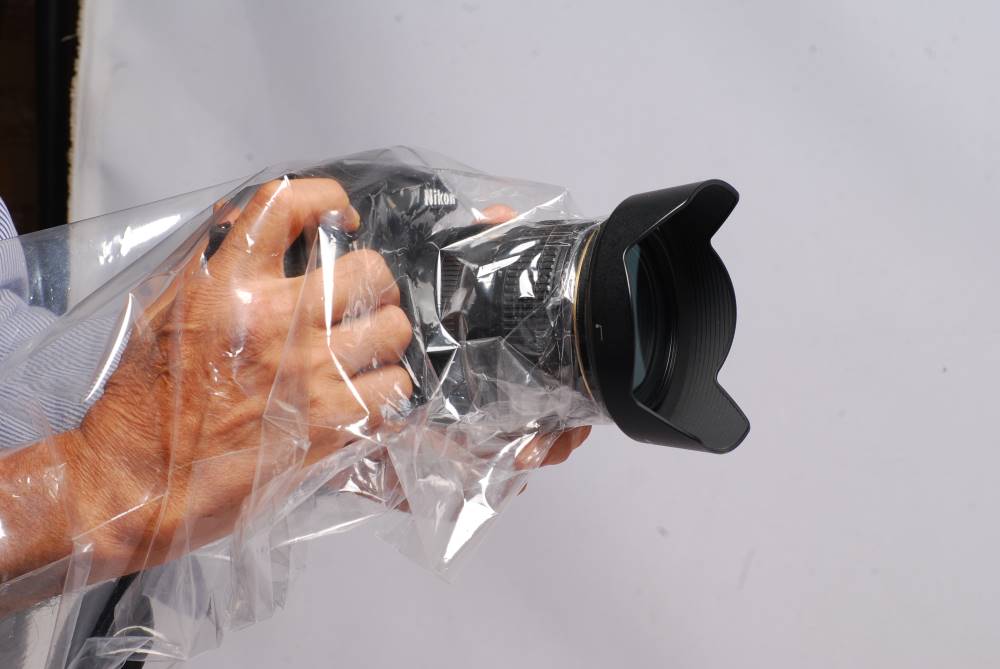 Note: We need to take maximum care of our equipment. Weather-sealed cameras offer better protection, but remember, weather sealing does not mean water proof! If your lens / camera body is weather sealed, it only means that it offers greater protection from moisture/rain drops/dust compared to non-weather-sealed lens/body; it does not mean that you can use the equipment without any rain protection.
Equipment
What equipment should you carry for photographing during the monsoon? (I take it that you will be carrying your umbrella/raincoat)
To answer that question, first decide:
(A) Is this going to be a serious photography outing where the primary goal is to get the best possible pictures, without a care for personal comfort? If yes, how many people will be there to assist you? By that I mean, how many people will help you to carry your gear? If this be the case, the 'rules' change for you.
(B) On the other hand, if you wish to shoot during the monsoon for your own pleasure and if you are not particularly inclined for poster size photos, if you are going to carry your own stuff, if you are happy with say, 12 x 8-inch photos, then you are in luck.
For (A), since you will have assistance all the way, you could carry your favourite but heavy D-SLR with any number of lenses and other paraphernalia that you think might come in handy. For that matter, you could have a second camera body or even a third! After all, you have a battery of helpers, so why worry?
For (B), consider carrying a compact waterproof camera. Yes, the compact has a smaller sensor, has less dynamic range than your D-SLR/Mirrorless camera, and you would be limited by the lens that is fixed to the camera body. But the whole idea is to enjoy the rains and take pictures with the least possible effort.
You could also consider a mirrorless camera (full frame) with a standard kit lens like the 24-70 mm or an APS-C model. As mentioned earlier, cover your camera with a plastic bag. Quickly take your shots and cover the camera again.
In case you want to carry your D-SLR – you don't mind carrying a little extra weight – that's okay, it's your choice. Take my advice and leave those 'heavies' at home. Take only one lens, be it a prime or a zoom. Learn to make-do with only one lens.
Our June 2019 issue is also available on stands now; grab your copy to discover more.