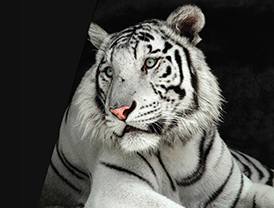 R Srinivasan

Planning a visit to a destination that promises both nature as well as wildlife? Then Odisha would be apt since the wildlife of this state attract both Indian as well as international tourists. But before you get there, let us take you on a guided tour of what to expect.
Balukhand-Konark wildlife sanctuary: The USP of this place could well be the fact that it plays host to a huge herd of blackbuck, which are usually found in dry arid areas. Also found here are spotted deer and egrets and herons.
Bhitarkanika wildlife sanctuary: is home to the giant saltwater crocodiles that can grow up to a shocking 20 feet in length. Th eir nesting behaviour sets them apart from other crocs since the mother crocodile creates a mound using twigs and sea weed and then sits guard till the eggs hatch and the young ones begin moving about. Also found here are venomous king cobras and endangered white bellied sea eagles.
Chilika: Th e main attraction of the second largest lagoon in the world are the Irrawaddy dolphins.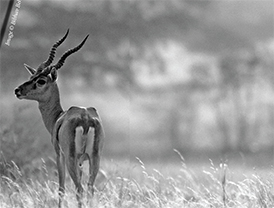 Debrigarh wildlife sanctuary: In one of the largest sightings of migrant birds, the Hirakud reservoir attracts thousands of migrant ducks and geese. Also seen here are Indian Gaur (Bison) and antelope.
Gahirmatha marine sanctuary: It could well be called a 'turtle paradise' in view of the thousands of Olive Ridley sea turtles that come and nest here (because of abundant food availability and undisturbed sandy beaches) every year from January to May. Aft er 45 days, the eggs hatch and the hatchlings make a dash for the sea to evade predatory birds and animals.
Kuldiha wildlife sanctuary: is home to the insectivorous Pangolin, which when threatened can curl up into a ball with overlapping plate-like scales that act as armour.
Nandankanan zoo: is known to host a huge variety of mammals (especially white tigers), birds and reptiles.

Satkoshia sanctuary is home to the endangered Gharial species of crocs that possess an elongated snout.
Akin to the strokes of a painting brush that come up with vibrant colours, the topography of Odisha varies from vast sunny goldenbeaches fringed with the azure blue sea, to lush greenery and dense forests that resonate with the call of animals, to wet marshlands teaming with large crocs. So come and gather fond memories to last a lifetime.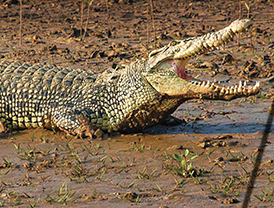 Accommodation
Apart from aff ordable hotels, accommodation in the form  of rest houses, lodges and tents are also available at certain locations for the adventurous minded.
For the artistically inclined
Apart from wildlife, Raghurajpur village, a heritage arts and craft s village and a major rural tourist destination, can be reached by cab from Puri (10 km) and from Bhubaneshwar (50 km). The artisans here create handicraft items such as Pattachitra paintings (made over a piece of cloth or dried palm leaves), stone carvings, papier mache toys and masks and wooden toys. At a time when modernisation looked all set to consume rural traditional artisans and artists, the need to promote and preserve them was rightly felt and the village was declared to be a heritage site.