GoPro has unveiled the Hero6 Black, their latest addition to the action camera series. Powered by GoPro's custom-designed GP1 processor, Hero6 produces 4K 60 and 1080p 240 videos and the most advanced video stabilisation ever achieved in a GoPro. GoPro also launched Fusion, its bar-setting waterproof, mountable 5.2K spherical camera. Additionally, GoPro introduced new mounts and accessories plus a new Follow mode for its Karma drone.
"HERO6's next-level image quality, video stabilization and three times faster QuikStories performance makes it a powerful storytelling extension of your smartphone," said Nicholas Woodman, GoPro's founder and CEO. "It's never been easier to live it, and then share it… using a GoPro."
Hero6 Black
With a rugged, waterproof, go-anywhere design, the Hero6 Black and the GoPro App automatically transform your adventures into cinematic QuikStory videos you can share with the world. Hero6 also has improved dynamic range and low-light performance.
The camera also features new Touch Zoom functionality. WiFi speed has been increased to 5GHz. The camera is waterproof up to 10m and is compatible with Karma and Existing GoPro Mounts. Other features are Raw and HDR Photo Modes along with Voice Control in 10 Languages.
Hero6 Black is now available on GoPro.com and at select retailers worldwide. It carries a price tag of ₹45,000
Fusion
The Fusion captures immersive 5.2K spherical content so that you will never miss the shot. A gimbal-like stabilisation makes it all amazingly smooth. Use the GoPro App to play back and share your footage as VR content or use the app's OverCapture feature to recapture and share your spherical shot as a traditional fixed perspective video.
The Fusion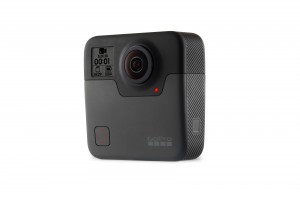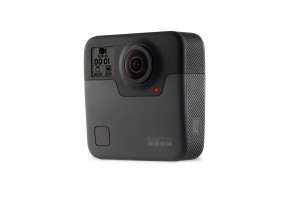 can capture 5.2K30 and 3K60 spherical video along with 18MP spherical photo. With the OverCapture feature, it allows for traditional video creation from a 360-degree footage. The camera is waterproof up to 5m. It provides option of Time Lapse Video + Photo, Night Lapse and Burst. The bundled Fusion Studio desktop software lets you edit the footage
GoPro Fusion is currently available for pre-order on GoPro.com for USA, Canada, United Kingdom and the European Union, shipping in November at an MRP of $699.99. The OverCapture mobile experience will be part of a new version of the GoPro App available for iOS and Android in early 2018.
Along with the new launches, GoPro has updated the Karma with two new auto-shot paths: Follow and Watch. Using GPS, Karma can now automatically follow the Karma Controller while you are on the go, keeping you framed in the shot. The Watch auto-shot path will keep Karma hovering in place while it rotates, keeping the Karma Controller in frame wherever it goes. Other new Karma updates include an expanded Cable-Cam auto-shot path and "Look Up" camera tilt capability. Current Karma owners may unlock new features via firmware update, available now.
GoPro also launched the Shorty pocket-able extension pole and tripod, The Handler, a floating handgrip with a quick-release mounting feature and Bite Mount + Floaty, a versatile bite mount with an easy-to-spot float, ideal for POV.