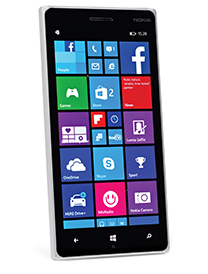 With the acquisition of Nokia by Microsoft, the iconic brand is slowly fading away. The Lumia 830 and a few models that were launched with it could be the final few in the same brand name. We have recently witnessed the launch of the first Microsoft branded Lumia Smartphones. The Lumia 830 is a mid-range Smartphone featuring PureView, quad-core processor and other goodies.
Design and Build Quality
The Nokia Lumia 830 is sturdily built with a metal bezel and Corning Gorilla Glass 3 screen. The removable back cover is made of engineering plastic. It might not provide the rugged feeling of those models with non-replaceable batteries, but it is certainly amongst the top in the models with replaceable batteries. The Smartphone fits easily into your pocket. The sculpted glass does not have any sharp edges unlike what we have seen in some high-end Smartphones.
Key Features
The Nokia Lumia 830 features a Qualcomm Snapdragon 400 quad-core processor, clocked at 1200MHz. The device uses Windows Phone 8.1 operating system with Lumia Denim skin and features 1 GB RAM and 16GB internal memory (total). Storage can be expanded using a MicroSD memory card, and the Lumia 830 can accept cards up to 128 GB capacity. It also makes you eligible for free 15GB of cloud storage. The Smartphone sports a 5-inch TrueColor (24-bit/16M) display with a pixel density of 296 ppi and a resolution of 1280 x 720 (HD720). The screen also boasts a wide viewing angle along with ClearBlack and IPS technologies. The screen also features Super Sensitive Touch technology, making the device very responsive to touch.
Main camera of the Lumia 830 is a 10.0 megapixel module with a 1/3.4-inch (approx. 4.23 x 3.17 mm) Back-side Illuminated sensor. The lens has a focal length of 26mm (in 35mm format) and is constructed with 6 elements, and has a widest aperture of f/2.2. It also features Optical Image Stabilisation and Nokia's PureView technology. The autofocus system is aided by a two-stage capture button and the minimum focus distance is 10cm. The main camera also has an LED flash, which is useful in close-up images. This camera can capture videos at 1080p (Full HD, 1920 x 1080) resolution. The front camera is a 0.9 MP model with a widest aperture of f/2.4. This camera can capture videos at 720p (HD, 1280 x 720) quality at 30 fps. OIS can be used with videos as well, along with continuous autofocus. Additional features include Surround Sound and Lumia Video Trimmer app, which lets you edit videos. Videos are recorded in MP4/H.264 formats. The Lumia 830 features some useful camera apps such as Bing vision, Lumia Camera, Lumia Cinemagraph, Lumia Panorama, Lumia Refocus, and Lumia Selfie. Bing Vision scan a text or QR code and search on Bing for details. Audio clips are recorded in AMR format. The Lumia 830 also features Internet Radio and FM Radio.
The Smartphone accepts a nano SIM and has useful features such as NFC Pairing, Secure NFC for payment, Wi-Fi, Wi-Fi hotspot (supports up to 8 Wi-Fi-enabled devices), Screen projection, A-GLONASS, A-GPS, BeiDou (Chinese version of GPS), and Cellular and Wi-Fi network positioning.
The 830 is powered by a 2200mAh removable battery (BV-L4A) and features built-in wireless charging. The device weighs 150g and has dimensions of 139.4 x 70.7 x 8.5 mm.
Ergonomics
The Nokia Lumia 830 is comfortable to use, especially if you are familiar with Windows Phone 8. The device has a dedicated camera button, which is very comfortable to operate. The 830 is very convenient to carry in your pocket, and the touch controls are very responsive. Our only concern is the limited apps in app store.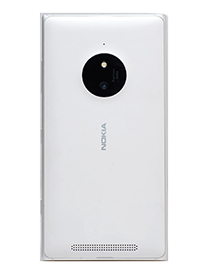 Performance
The Lumia 830 performed well in our tests. Autofocus was fast and precise. The Nokia Camera app lets you control all camera parameters manually, and it was very easy to use. Images appeared sharp out of the box. The Nokia Refocus app is very useful since it allows you to re-focus the image even after the image has been captured. The camera produced strong casts under all lighting conditions except daylight. Most Smartphones produce slight cast, and these can be easily removed while postprocessing the images. But if you plan to use the images without any correction, this could be a problem.
Native print size was 7.2 x 12.8 inches at 300 ppi. At 25 percent screen size, we observed noise at ISO 3200, and some traces of noise even at ISO 1600. Enlarged to 50 percent, we observed noise at all ISO settings, but the images were usable up to ISO 800. At 100 percent screen size, all images were noisy, and the lower ISOs showed noise-reduction artefacts.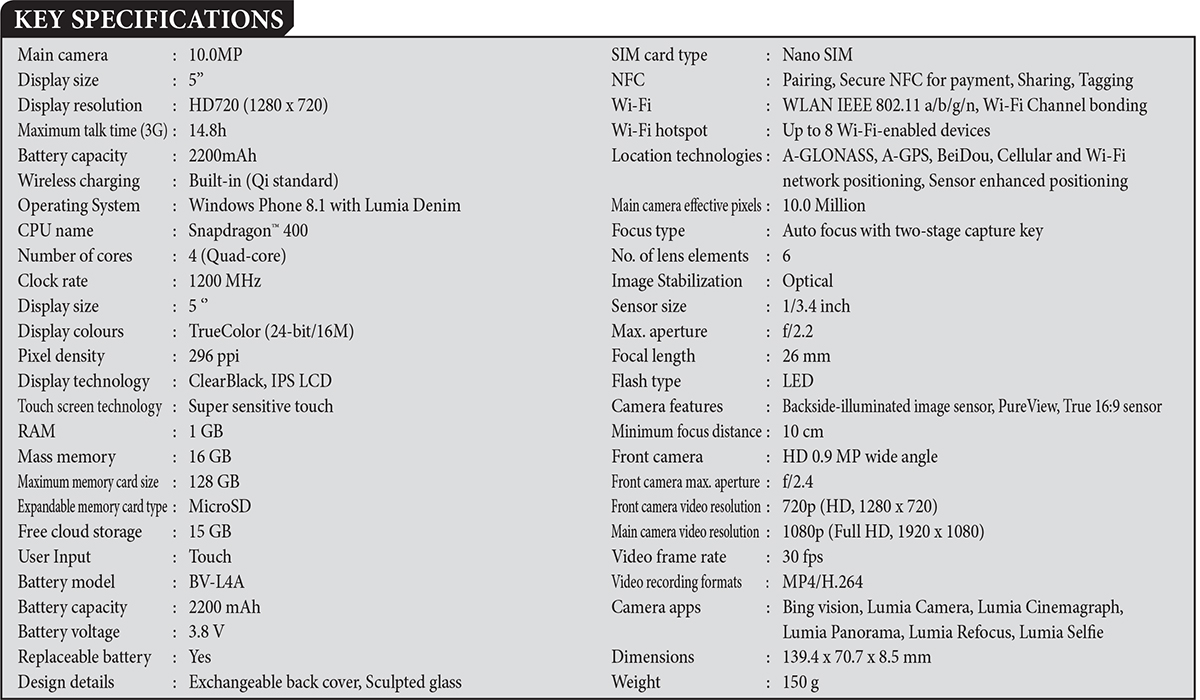 Value for Money
The Nokia Lumia 830 retails at a 'Best Buy Price' of Rs.28,799. As a starting point, this seems to be a competitive price. Smartphone prices drop very fast. So watch out for bargains. 
PLUS
• Gorilla Glass 3 screen
• 16GB internal memory
• Removable battery
• Advanced camera functions

MINUS
• No weathersealing
• Interface not fully customisable
• Colour cast under most lighting conditions
FINAL SCORE                                                 83%
Design and Build Quality                                 18/20
Key Features                                                 16/20
Ergonomics                                                    16/20
Performance                                                   16/20
Value for Money                                              17/20
VERDICT
The Lumia 830 boasts advanced imaging functions that are not found in many other cameras. With a Quad- Core processor, 16 GB internal memory and Corning Gorilla Glass screen, the device is certainly desirable.
Sujith Gopinath