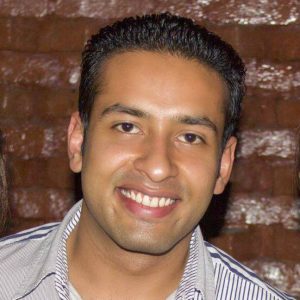 Kunal Khurana is a businessman by profession, writer by choice and a photographer by chance. He started with photography as a hobby but now it has become his parallel profession.
Kunal has had two solo exhibitions, one at Delhi and the other at Gurgaon. He has received quite a few awards, including the second prize at 'Frames of My City 2' competition held by Red Frames, Bangalore and a consolation prize in the contest 'Picture Perfect Delhi'. This prize was awarded to him by Sheila Dikshit and Raghu Rai.
Three of his photographs have been published in 'Aatish', an anthology book of poems, which was based on social issues featuring poets like Gulzar and Irshad Kamil.

The Old Fort in Delhi has probably the most disputed history that one may come across. Some people are of the view that it was constructed by Raja Anangpal Tomar, about 1,000 years ago and named it Indra Path, although this is highly doubtful. On the other hand, there are historians who believe that Humayun built it in the middle of his city called Dinpanah. And the last proclamation towards the construction of this fort is put forth in the name of Delhi's first Afghan ruler, Sher Shah Suri, who, after defeating Humayun, built a new fort here and named it Sher Garh. The structure in the photograph is the southern gate of the fort, and it is known as Humayun Gate. Apart from that, there are two more gates in existence today: Bada Darwaza and Talaqi Gate.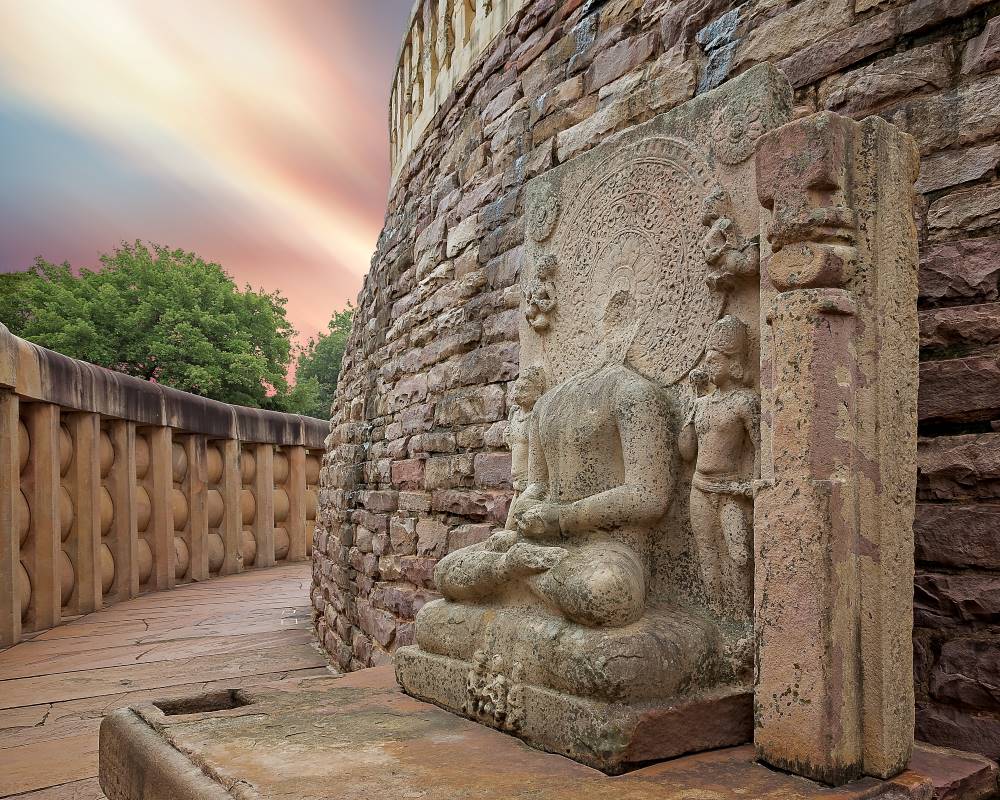 This statue of Gautam Buddha is placed inside the peripheral boundary wall of the Great Stupa at Sanchi. The signs of vandalising are everywhere to be seen in the complex. It could very have been destroyed during the rule of Pushyamitra Shunga, a hardcore Shiv worshipper who detested Buddhism so much that he offered rewards for anyone who brought him the heads of Buddhist monks. But see the twist of fate, his own son and successor, Agnimitra Shunga, was the one who restored much of Sanchi Stupas and even added to the architecture.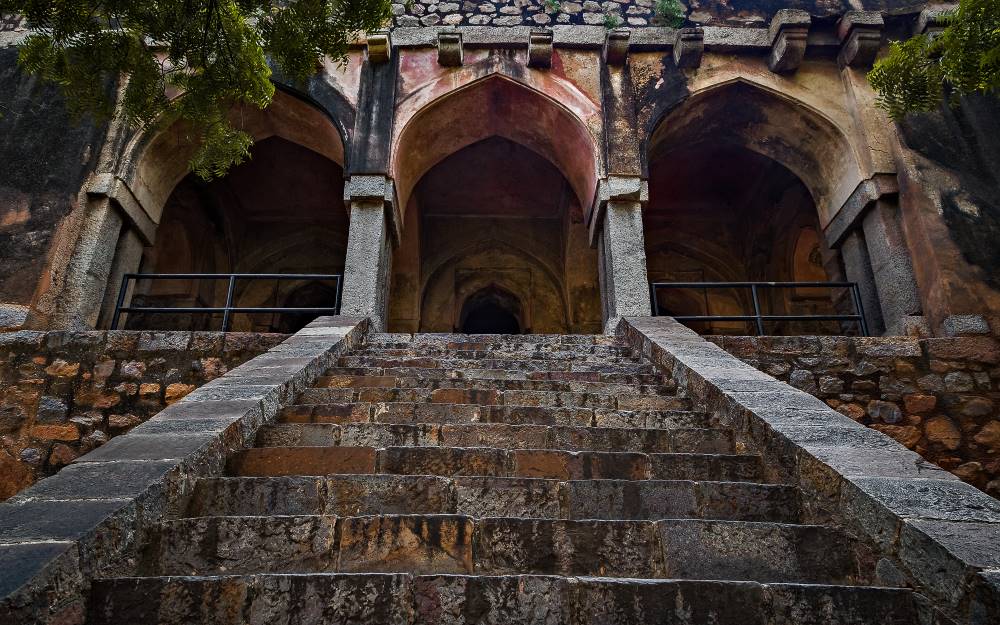 When Firuz Shah Tughluq became the Sultan in 1351, he was faced by several rebellions all over his kingdom and the treasury was close to bankruptcy, all thanks to his predecessor, Muhammad bin Tuhgluq aka "Pagla Sultan". However, all these hardships didn't stop Firuz Shah from spending some time in leisurely activities, one of them being hunting for game. Firuz Shah built several hunting lodges all across his capital, one of them being this (recently restored) shikargah known as Kushak Mahal, which is situated on the grounds of Teen Murti Bhavan (home to India's first Prime Minister Jawaharlal Nehru). The Sultan would live here for a couple of days along with some of his courtiers while hunting for game such as deer, etc.
Our June 2019 issue is also available on stands now; grab your copy to discover more.