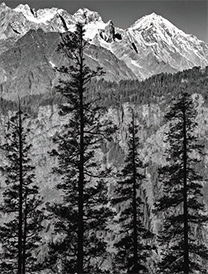 'Himalayas Black & White' is a tribute to the father of landscape photography and his 'guru' – the one and only, Ansel Adams (1902-1984) – from one of his 'shikshaks', Ashok Dilwali. The Foreword is written by Shyam Benegal, the well-known film-maker. This coffeetable book represents Ashok's several visits (almost 300) to the mighty Himalayas over the last four decades. If you have ever been to the Himalayas, you'd be humbled by its sheer magnitude and splendour. "To imagine my work like his (Ansel's) would be the highest form of foolishness" says Ashok, with all humility.
Ashok Dilwali is probably the biggest Indian name when it comes to photographing the Himalayas. You might be surprised to know that Ashok Dilwali is a qualified Chartered Accountant from A. F. Ferguson & Co., Mumbai. All his sojourns to the great Himalayan ranges have been self-financed, without a single one being sponsored! And Himalayas Black & White is his twenty-fourth publication.
With ample quotes from his beloved 'guru' and some other well-known photographers, this paperback has 36 double-spreads and 89 single page photographs that will warm your heart and take you on a virtual journey that will imprint the stunning images in to your heart. You will want to see the images time and again, and still not be satisfied! But those who understand postprocessing will notice that several images have been over-sharpened. The printing is very good.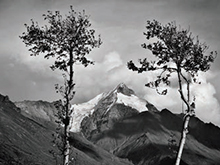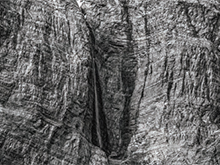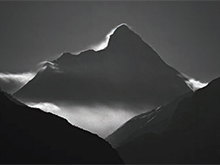 This limited edition book is published by Ashok Dilwali, designed by Abhijeet Kumar and printed at RaveIndia. |SP
ISBN 978-81-927871-0-7 Pages: 204, including covers Size: 237 x 237mm
Price: Rs.1500/- inclusive of courier charges, in India only.
For availability, please contact Ashok Dilwali at dilwaliashok@gmail.com.