Huawei has announced the launch the P20 lite in India. The P20 lite is a mid-range segment with 24MP front Camera and a 16MP dual rear camera with an all-glass design.
P. Sanjeev, Vice President, Sales, Huawei Consumer Business Group, said: "The Huawei P20 lite is powered b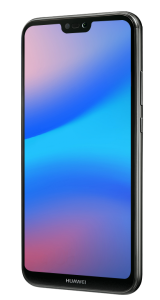 y an advanced dual camera redefining mid-segment smartphone photography."
The Huawei P20 lite has a 14.83 cm Full HD Plus screen, providing maximum area for better viewing. The phone features a 24MP front camera with light fusion technology. The 16 MP lens has a pixel size of 1.12 μm is designed to capture more light and read depth perception.
The Huawei P20 lite comes with the intelligent recognition and facial mapping along with the AR effects and a wide range of augmented reality stickers and animated graphics. The smartphone is equipped with the USB Type C to can transfer data using the zippy speeds. It is packed with Kirin 659 chipset, 64GB of storage and 4GB of RAM. Additional specifications include a 3000mAh battery and rear fingerprint scanner.
The Huawei P20 lite is priced at INR 19,999. It will be exclusively available on amazon.in from May 03, 2018.