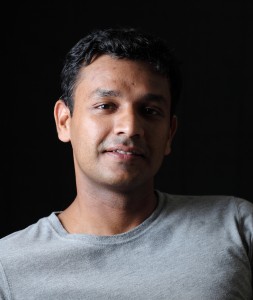 A software engineering from Kerala, Agnisoonu K. is a passionate photographer. A web designer by profession, Agni spends his leisure hours travelling into the wilderness, photographing the bountiful landscapes. He believes in making use of each and every opportunity that comes along his way. While photographing in the wild, Agni gets his inspiration from the vibrant hues of nature and follows his instincts. To view his work, follow him on Instagram @agnimax.
As told to Unnati Sagar
Tell us about the moment that you decide you wanted to pursue landscape photography.
Since my childhood days, I was fond of painting and sketching, which helped me gain a sense of framing. Different colours of nature have always fascinated me. But it was a few years back, that I was introduced to digital photography. A colleague of mine encouraged me to participate in a photography competition organised within my office. So I borrowed his camera, took a few pictures and submitted them to the panel. It was maybe the beginner's luck, I won first place in portrait photography. Thereafter, I continued using my friend's camera for pursuing photography. It was five years back I bought my first camera, a Canon A420. In the year 2008, I bought my first D-SLR, Canon 400D. This was the time when I started taking photography seriously. I also started sharing my work on social media portals which turned out to be very helpful as the comments and praises I received for my work were indeed very inspirational. This is how my career as a photographer took flight.
Who were your mentors who helped in shaping your photographic skills?
I don't have just one person whom I can call my mentor, but it was A. Y. Ashok who inspired me to improve my skills and taught me how to be persistent at my work. I have also been inspired by a lot of fellow photographers whom I am connected with via social media. My brother too is an excellent artist and a brilliant painter. And I believe that it was through him, that I learnt a lot about colours and composition.
What according to you, is the key to making a great landscape photograph?
Composition is the first thing that is required to create a good landscape photograph. Other things that make a picture perfect are the light quality, and a suitable environment. By environment I mean – the time at which a photograph is taken, the season, the climatic conditions, etc. Also, a lot of people believe that to achieve great pictures, one needs to use the latest or the most advanced camera. But this is not entirely true. The creative vision of a photographer also plays a very important role in achieving a great picture. However, even the best of photographers, without adequate tools, might not always be successful.
What are the greatest challenges that one has to face while pursuing landscape/ travel photography?
The greatest challenge faced by an outdoor photographer, according to me, is to be in the right place at right time. Sometimes it so happens that a photographer has to visit the same place again and again, just to get the desired shot. The climatic changes and other environmental factors play an important role here. Even if a fraction of second is wasted, a beautiful photo opportunity is  missed. This can be quite challenging when a photographer is travelling to a particular location for a very limited time.

What are some of the countries or regions you would like to visit, and photograph, in the coming years?
I truly wish to visit Norway, Greenland and photograph the Northern Lights. That is one of my dreams. I would also love to travel the whole of India, visit each state and photograph the people and streets.

What kind of tools do you use for post processing?
Canon provides a free RAW editor called Digital Photo Profesional. Most of my post processing is done with Canon DPP. Then I use Gimp to watermark my  images. |SP