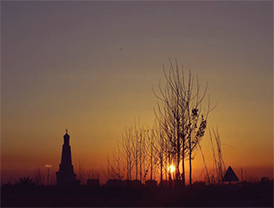 Our Imaging Expert No one can take a picture that everyone likes. But, almost every picture can have scope of improvement. Often, we are not our best critics, while others can immediately point out the faults. In If I were you, our expert comments on how your pictures could be taken to another level.
E-mail your images at sp@nextgenpublishing.net
Rohinton Mehta,
Technical Editor, Smart Photography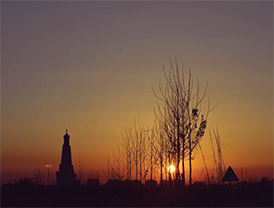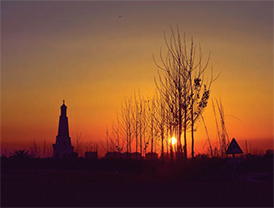 Sunset at Mohali
SP reader Anusha Koduri has sent us this photo of sunset at Mohali, Chandigarh. It is a nice, moody picture, though I have a small suggestion for the framing.
If I were you, I would have have kept some more space for the foreground (this seems to provide a stronger 'base') and would have cropped a bit of the sky to better balance the picture. In the edited image, I have also made the picture a bit brighter in Photoshop.
One more thing. When sending pictures to any publication for critique, please avoid putting your  name etc on the print.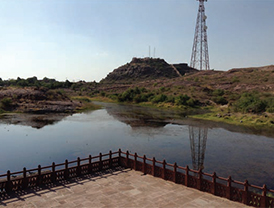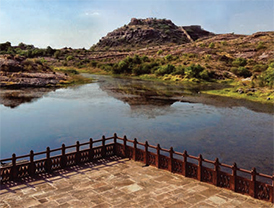 Landscape
Deeksha Ram, who sent us a photo for critique even last month, has sent us this picture for evaluation. Deeksha, while I appreciate your effort, I need to ask you what tempted you to take this picture? What was your point of interest? Was it the electric pylon, was it its reflection, or was your focal point the hillock? Do you think that the pylon and the other electric poles on the distant horizon are adding to the picture?
I like the foreground which leads the viewer to the hillock. If you are looking at a picture from an art point of view, then I believe that any distraction or anything that does not add to the beauty of a scene, should be eliminated. In the edited picture, I have, using Photoshop, got rid of all such distracting elements. The sky at the left side of the original picture is too light in tone (attracts attention) and hence I have added some blue. In my opinion, the hillock plays an important role and hence I have brought in more detail in that area. I have also toned down the foreground (which also was on the lighter side)  and cropped the sky so that the attention finally falls on the hillock.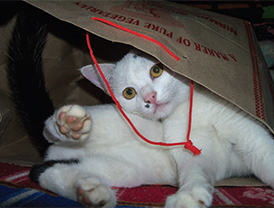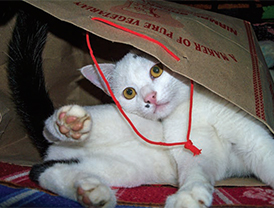 Kitty
SP reader Prayash Chettri from Darjeeling, West Bengal, has sent us this photo for critique. I like the picture. The cat is very cute and its eyes are mesmerising. Though the frontal in-built camera flash has not helped the modulation of tones, the picture is appealing. The red cord of the paper bag seems to have created a garland for the cat. The background has gone darker due to the flash but in this case, it has helped to draw the viewer's attention to the cat.
The difference between the original picture and the edited one is very subtle. I have toned down the whites slightly. |SP