In the General tab, for Image Interpolation, use Bicubic Automatic (Photoshop CS6 or CC). If you are using Photoshop CS5 or a lower version, use Bicubic Smoother for enlargements and Bicubic Sharper when reducing the picture size.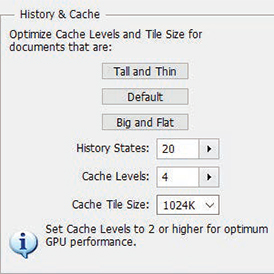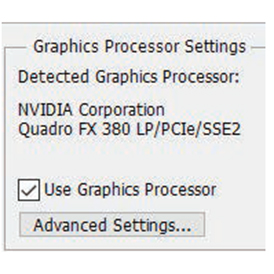 In the Interface tab, for Colour Theme (under Appearence), I suggest that you choose either of the grey option; do not select the black option (when the backdrop is black, your sense of colour goes haywire). Printscreen 3.In File Handling, under File Compatibility, under Camera Raw Preferences, tick Prefer Adobe Camera Raw for Supported Raw Files.
In Performance, under Memory Usage, ensure that Photoshop uses 70% of the available RAM (see Printscreen 4, which shows that on my office computer, I have permitted Photoshop to use 5005 MB RAM (which is 70% of the total available RAM). Under Memory Usage, is a section called Scratch Disks. You might ask, "what is scratch disk"? When Photoshop runs out of memory (which can happen if you have not installed enough memory – RAM – or when working on a very large file with lots of Layers), it draws temporary memory from the various 'drives' in the computer. This is referred to as Scratch Disk.
You may have more than one 'Drive' on your computer; for example, C-Drive, D-Drive, E-drive etc. It is important to let Photoshop extract the temporary memory from the drive that has the largest free space. This drive, that has the maximum free space should be at the top of the list. In Printscreen 5, you can see that the D-Drive (that has the maximum free space) is at the top. Under History & Cache, click the Default button and set the options as shown in Printscreen 6.
Under Graphics Processor Settings, you must tick the Use Graphics Processor option (Printscreen 7).
Note: It is suggested that you have a good quality Graphics Processor installed in your computer for smooth working of Photoshop.
In Cursors, under Painting Cursors, select Normal Brush Tip and opt for Show Crosshair in Brush Tip. In the Other Cursors at right, select Standard.
I suggest that you leave the following preferences at their default values: Transparency & Gamut, Units & Rulers (see note below), Guides, Grid & Slices, Plug-Ins, Type and 3D).
Note: In Units & Rulers, the figure for Screen Resolution is by default 72 Pixels/Inch. Just now, leave it at that. In the next issue, we will discuss this point.
Once youe Preferences are set up, please re-start Photoshop for the settings to take effect. |SP